Small Business Bankruptcy & Debt Relief Attorney  
► 
Seeking the right small business debt relief attorney?
Small Business | Business Reorganizations | Debt Restructurings | Debt Relief for Business 
Managing Attorney  Rabeh M. A. Soofi
► Learn More About Me

Every small business has ups and downs. We're here to help you get a fresh start.

Each year, millions of businesses throughout the United States seek the assist of debt relief restructurings or  federal protection from unsupportable debt by seeking relief, either through bankruptcy proceedings or alternative debt reduction strategies. Although a business bankruptcy or restructuring can cause great anxiety for the business owners, the process does not need to be overwhelming.

Axis Legal Counsel represents countless businesses in a wide variety of debt reduction and restructuring matters. We can assist your business reduce its business debt or seek bankruptcy protection for a clean start.
► 
Types of Business Reorganizations and Debt Restructurings We Handle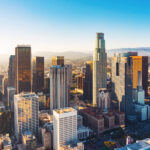 Axis represents businesses of all sizes, including single-owner businesses, small businesses, mid-sized companies and regional offices of out-of-state or international companies, as well as large international businesses with operations across multiple states or countries. We serve all types of businesses, including but not limited to:
Loans and lines of credit
Cash advances
Bank loans
Leases and commercial lease obligations
Franchise commitments
► 
Who We Represent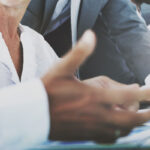 Axis represents businesses of all sizes, including single-owner businesses, small businesses, mid-sized companies and regional offices, including branches and franchises. We serve all types of businesses, including but not limited to:
Corporations
S Corporations
LLCs
LLPs
LPs
DBAs
Partnerships
Joint Ventures

Consultants
Single-owner businesses
Small businesses
Mid-sized businesses
Regional offices
Distributors of international companies
International corporations
International branches
► 
The Industries We Serve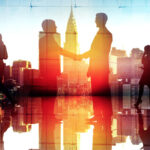 Having experience and knowledge of the industries of client businesses is crucial for providing legal advice. Our clients come from a range of industries spanning multiple fields and areas, including but not limited to the following:
Accountants
Architects
Automotive
Celebrities &  Influencers
Consumer products
Distributors
Doctors and Physicians
Engineers
Entertainment
Entertainment loan-outs
Energy
Film and Television
Gaming/Toys
Green industries
Government contractors
Healthcare

Hospitals
Manufacturing
Mobile Apps
Music and Music Production
Online businesses
Precious Metals
Production Companies
Private Equity
Real Estate
Sellers and Resellers
Social Media
Technology/Infrastructure
+ Many More
► 
Business Bankruptcy Debt Relief Practice Areas
Our Business Bankruptcy and Debt Relief practice spans multiple practice areas, including but not limited to the following:
Business Bankruptcies and Debt Relief

Chapter 7 liquidations
Chapter 11
Chapter 13
Assignment for the benefit of creditors
Alternative restructurings
Business debt relief

Business dissolutions
Corporation dissolutions
LLC Dissolutions
Dissolutions of sole proprietorship
►
Overview of Business Debt Reduction Process
A business bankruptcy can feel drastic. Sometimes, it is possible to avoid a business bankruptcy filing by working with creditors to restructure the debt obligation. This can involve a variety of debt restructuring strategies, that can ultimately work towards turning the business around and permitting it to continue business without liquidation. Our goal is to work with you to bring you the resources you need to make things work and continue your business as successfully as possible.
►
Business Debt Restructuring Can Help You Stay in Control 
Many times, business clients wish to avoid bankruptcy due to the lengthy legal process and attorneys' fees. Using business debt restructuring services can help eliminate debt while avoiding the length, time, and hassle of going to court.  Many times, bankruptcies can be expensive, long, and do not necessarily guarantee that you will be able to retain control of your business. Using alternative debt-relief strategies can assist with the process in a much more "business-friendly" way.
►
What to Do When Overhead and Debt Obligations are Too High 
One of the top reasons that causes business professionals to seek debt relief services or bankruptcy services is overhead that is too high and crippling especially when considering loans, lines of credit, and other obligations. There are generally a few traditional ways to overcome unsustainable debt, which includes: 1) increasing revenue, which may not always occur as fast as the business needs; or 2) decrease the debt through a strategy that will allow the business to regulate its cash flow with more ease, so that it can turn things around.
Many times, businesses belief that a bankruptcy is the only solution that exists, but that is sometimes not the best option. Debt relief does not involve courts, trial lawyers, bankrutpcy filings, and no legal fees.
►
What can a Business Reorganization do for Your Business?
A business reorganization can help any insolvent business reduce its debt by creating a new entity.  The reality of the business world is that, businesses are created and dissolved every day and we generally recommend clients not to become too emotionally attached to a particular "business entity" when restructuring or reorganizing the business could provide much needed debt relief.
► 
What type of Bankruptcies are Available for Business Bankruptcy?
Sometimes, a bankrutpcy is the only solution for a business. For bankruptcy proceedings, debt relief options include the following:
Small Business Chapter 7 Filing. A Chapter 7 filing liquidates the business assets to pay the creditors and marks the end of the business. A trustee is generally appointed by the Court to take over the liquidation process and relieving you of the responsibility of dealing with your creditors.
Small Business Chapter 13 Filing. A Chapter 13 filing can protect your business from landlord eviction, IRS collections, and other creditor claims, while giving you time to get your business bank on a stable footing. The trustee does not take control of your business, can you can still keep operation of the business with regular income in tact with the added benefits of having to make only one payment to the Chapter 13 Trustee. A Chapter 13 business bankruptcy can be much more cost-effective than a liquidation, especially if you seek to stay in the business.
►
Our Billing Philosophy and Fees
 We have a wide variety of billing arrangements that are flexible for businesses of all sizes and types. On many  occasions, we provide legal services to business clients on a flat fee, or budgeted basis, by which the overall legal expenses are capped for purposes of the task or project being performed. It is generally a very straightforward  process, and many clients are pleased to learn how affordable it can be to obtain reliable legal advice for their business matter.
We also use traditional legal billing structures, such as hourly services, as well as hybrid billing arrangements for clients whose billing needs are more specific. Our billing practices reflect the philosophy of providing value-added services for clients, in a cost-effective, affordable, and reliable manner. Most businesses generally cannot afford the high legal fees of large law firms, which can feel overwhelming, especially when there are multiple timekeepers assigned to a file all doing what appears to be the same or similar tasks. Our billing philosophy specifically is designed to avoid the types of billing practices that frustrate business clients the most.
► 
Getting Legal Help
If you need experienced legal counsel in connection with representation with a business debt structuring matter, or distressed or insolvent businesses, you could have peace of mind with respect to the handling of  your legal matter. Call us today at (213) 403-0130 or info@axislc.com .
► 

Read our Business FAQs

Our FAQs answer the most common issues faced by startups and  businesses.

We have an extensive FAQ Library that covers the most common questions we get from businesses, as well as FAQs on recent changes in  law affecting businesses .

► Learn About Our Recent Projects

Have we counseled businesses like yours? All the time.

We have represented a variety of business clients in numerous industries across multiple disciplines and practice matters. Here are some of the highlights:

► 
AS SEEN IN
Our talented legal counsel has been quoted in a number of press outlets, including the following: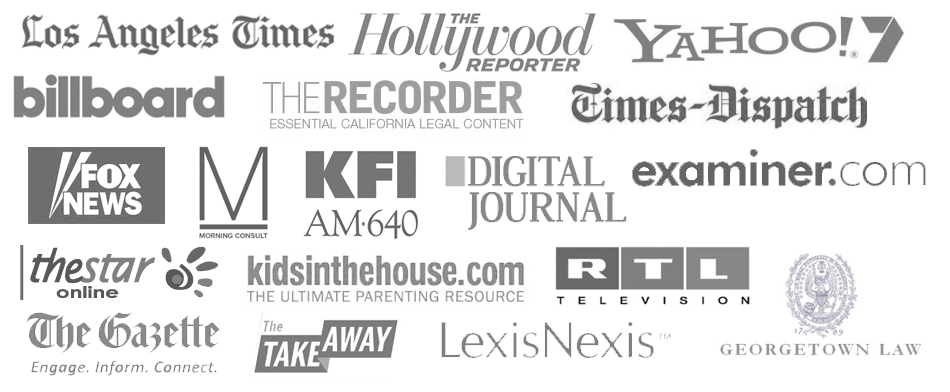 ►
Our Awards and Accolades
Our talented legal counsel has  consistently been recognized for excellence in legal services, and has been rated or ranked by Avvo, SuperLawyers, Euromoney's Definitive Guide to Leading Litigation Lawyers & Law Firms, Los Angeles Magazine, and others.
Superlawyers – Rising Stars (2013, 2014, 2015, 2016, 2017, 2018, 2019, 2020) – Top 2.5% of Attorneys in the State
"Superb" Rated by Avvo.com (2011, 2012, 2013, 2014, 2015, 2016, 2017, 2018, 2019, 2020)
"Top Attorneys – Los Angeles Magazine (2013, 2014, 2015, 2016, 2017, 2018, 2019, 2020)
Recognized as one of the Global 100 Lawyers in Business Law (2017)
"Business Law Firm of the Year" – ACQ/Intertrust Magazine (2016)
"Top Business Law Firm" – Finance Monthly Magazine (2016)
"Superb" Rated by Avvo.com (2011, 2012, 2013, 2014, 2015, 2016, 2017)
Lawyers of Distinction (2016)
"Up and Coming Attorneys" (2010)
Euromoney's Definitive Guide to Leading Lawyers and Firms (2009)
► 
Read our Latest Reviews







Read All Reviews

*** Testimonials are not a guarantee of any success or outcome, nor any guarantees about your legal matter. Each case is unique.
► 
Serving Clients Nationwide and in 22+ Countries Internationally
We represent clients seeking a cryptocurrency attorney throughout the U.S. and in 22+ countries internationally.
KEYWORDS
business debt relief attorney | business bankruptcy attorney | business debt restructuring lawyer | assignment for the benefit of creditors
WE ARE A DEBT RELIEF LAW FIRM AND THIS IS AN ADVERTISEMENT SOLICITING TO ASSIST YOUR BUSINESS WITH DEBT RELIEF.
Summary
Reviewer
Review Date
Reviewed Item
Business Bankruptcy & Debt Relief Attorney  
Author Rating