►

Startups  Lawyer | Attorney for Startups 
Our Startup and Founders Law Practice combines
outstanding technical talent with exceptional value.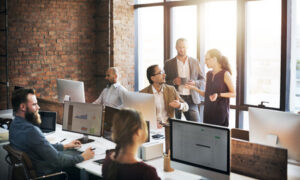 Experienced. Affordable. World Class Talent. 
Axis Legal Counsel represents startups and founders throughout the world with a wide variety of U.S. business and corporate law matters.  We represent pre-seed, seed-stage, and growth-oriented startups, small businesses, as well as investor-backed ventures in a wide variety of financing transactions, including international financing.  We have 20+ years representing a wide variety of startups, including tech startups, software, decentralized finance, clutching, crypto currency, AI/artificial intelligence, consumer products, clothing/apparel, green industries, cannabis, entertainment, gaming, sports/athletics, nonprofit, healthcare, and numerous other industries.

► 
Who We Represent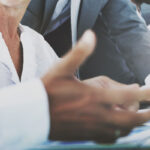 We serve all types of startups, companies, funds, and investors, including but not limited to:
Startups and founders
Delaware and offshore entities
Platforms and SaaS startups
Fintech & Blockchain startups
Funds / Fund formations
Cryptocurrencies
Token-based issuers

Angel Investors
U.S. investors
International investors
Private companies
Brokers and dealers
► 
The Transactions We Service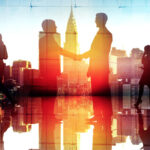 Axis provides full-service business law support and advice/counsel for startups and established businesses in all types of transactions.  We represent all types of business clients in numerous industries, whether at the emerging stage, such as pre-seed, seed-stage, or early stage ventures, or established businesses, whether small businesses, mid-sized companies, or large international businesses with a multitude of offices and employees.
Having experience and knowledge of business law is crucial to providing legal advice. We serve a variety of business law transactions, including but not limited to the following:
Securities filings
Regulation D filings
Private Placements
Private placement memorandums
Offering Circulars
White papers

Securities offerings Offerings
Cryptocurrency SAFTs / Simple Agreements for Future Tokens
Cryptocurrency Smart Contracts
►
 Startup Law Practice Areas
   Startup Business Formations

Axis can assist your new startup establish as a  Corporation, S-Corporation, LLC, LLP, LP, general partnership, joint venture, and other business entity with a variety of business formation matters. Businesses often incorporate in a handful of popular states, including California, Delaware, New York, Texas, Wyoming, Nevada, Arizona, and others. We can assist your business with business formations as well as common formation activities.

Annual Reports
Articles of Incorporation
Certificate of Good Standing
Certificates of Incorporation
By-Laws
DBA (Sole Proprietorship)
Dissolutions
Employer/Employee
Federal EIN

Founders' Agreement
Foreign Qualification
Franchise Board Information
Good Standing Certificates
Incorporator's Statements & Resolutions
Licensing (City/County)
Meeting Minutes
Non-Profit 501(c)(3) Applications

Operating Agreements
Resolutions (General)
Sales Licenses
Statement of Information
Stock Certificates
Tax Informational Sheet
Tax Registrations
Zoning Applications
   Financings and Investments

Whether you are an investor, startup, or established business,  Axis can assist your business with a variety of financing and investment transactions, whether involving equity issuances, debt-based financings, new investments, acquisitions, incentive-based issuances, or others. The most common types of financing transactions are as follows:

Asset Purchase Agreements
Assignments
Business Loan Agreements
Buy-Sell Agreements
Collateral Assignments & Security Agreements
Convertible Notes
Deal Memos

Debt Financings
Equity Incentive Plans
Equity Financings
Investor Agreements
Lock Up Agreements
Mezzanine Loans
Memos of Understanding
Non-Profit Financings
Pledge Agreements
Promissory Notes
Restricted Stock Purchase Agreements

Revolving Notes
SAFEs
Section 83(b) Elections
Stock Issuance
Stock Incentive Plans
Stock Purchase Agreements
Term Sheets
   Startup Business & Corporate Transactions

Axis assists clients with a wide variety of transactions. The most common types of transactions for startup business clients include the following:

Equity issuances and offerings
Debt offerings
Venture capital
Private placement memorandum
Investor financings
Secondary offerings
144A Private Placement
Offering Circulars

Private Placements
Debt-based Offerings
Regulation S Offerings
Regulation D Offerings
Regulation A Offerings
Regulation A+ Offerings
Convertible Notes
Bridge Financings
Mezzanine Financings
ICOs and Cryptocurrency securities
Token-based issuances
   Startup Financings, Investments, and Securities Law

 Federal and state law generally requires ongoing compliance for businesses with securities issued to private or public investors. These can include working with your business to prepare registration statements and reporting obligations, including but not limited to the following:

Registration Statements (S1, S3, SB-2, F-20, 10, 10SB Statements)
Periodic Reports (10K, 10Q, 8K statements)
Compliance with state blue sky laws

Securities Act of 1933 Compliance
Securities Act of 1934 Compliance
Sarbanes-Oxley Compliance
Compliance with California Department of Business Oversight
    Tax Law Compliance

 We assist clients seek compliance with the myriad of tax, regulatory, and compliance laws that accompany securities filings, including but not limited to:

FinCEN Compliance
IRS Compliance
 Commodities Futures Trading Commission Compliance

Tax compliance
Anti-Money Laundering Compliance and Policies
 Money-Transmitter Business licensing
Money Services Business (MSB) Regulations

Department of Treasury Regulations
 U.S. Banking Laws
Bank Secrecy Act Compliance
     Intellectual Property & Licensing

We assist clients with a wide variety of intellectual property and licensing matters, ranging across copyright, trademark, trade secret, licensing, confidentiality, and related matters:

Confidentiality Agreements
Copyrights
Copyright Assignments
Copyright Infringement
Content-Licensing Agreements
End-User Agreement
Endorsement Deals

Intellectual Property Assignment
Licensing Contracts
Merchandising
Non-Disclosure Agreements
Privacy Policies
Promotional Agreements
Records Retention Policies
Software Licensing Agreements
Sweepstakes & Contests

Trademarks
Trademark Disputes
Trademark Infringement
Trademark Registrations
Web Hosting Agreements
Website Terms & Conditions
    Labor & Employment

Axis assists companies with numerous labor law, wage/hour, HR, and employee/employment legal matters, specifically including hiring/firing matters, employee and independent contractor agreements, and compliance with wage ordinances, and local rules.  Employers commonly face similar problems requiring legal services consisting of the following:

Labor Law Compliance
Wage & Hour Compliance
Consultant Agreements
Discipline Policies
Employment Agreements
Executive Employee Agreements

Employee Disputes
Employee Handbooks
Employee IP Assignment
Employee Stock Options
Employee Separate/Release Agreements
Employee Wage/Hour Informational Sheet
FMLA Leaves
HR Policies

Independent Contractor Agreements
Non-Compete / Non-Solicit Agreements
Risk Management
Sales Rep Agreements
Terms of Use Policies
      B2B / Strategic Partner Contracts

Axis assists business clients with a wide variety of business agreements and transactions with business partners.  For business-to-business agreements, the most common types of contracts can include but are not limited to the following:

Advertising agreements
Agent Agreements
App development Agreemeents
Consulting agreements
Contractor agreements

Distribution Agreements
Marketing Agreements
OEM Agreements
Manufacturing Agreements
Professional Services Agreements
Production Agreements

Purchase Order Agreements
Supply Agreements
U.S. Distribution Agreements
Website development Agreements
Numerous others
►

Our Billing Philosophy and Fees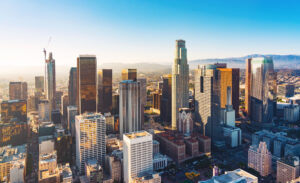 We have a wide variety of billing arrangements that are flexible for businesses of all sizes and types. On many  occasions, we provide legal services to business clients on a flat fee, or budgeted basis, by which the overall legal expenses are capped for purposes of the task or project being performed. It is generally a very straightforward  process, and many clients are pleased to learn how affordable it can be to obtain reliable legal advice for their business matter.
We also use traditional legal billing structures, such as hourly services, as well as hybrid billing arrangements for clients whose billing needs are more specific. Our billing practices reflect the philosophy of providing value-added services for clients, in a cost-effective, affordable, and reliable manner. Most businesses generally cannot afford the high legal fees of large law firms, which can feel overwhelming, especially when there are multiple timekeepers assigned to a file all doing what appears to be the same or similar tasks. Our billing philosophy specifically is designed to avoid the types of billing practices that frustrate business clients the most.
► 

Read our Business FAQs

Our FAQs answer the most common issues faced by startups and  businesses.

We have an extensive FAQ Library that covers the most common questions we get from businesses, as well as FAQs on recent changes in  law affecting businesses .

► Learn About Our Recent Projects

Have we counseled businesses like yours? All the time.

We have represented a variety of business clients in numerous industries across multiple disciplines and practice matters.

► 
AS SEEN IN
Our talented legal counsel has been quoted in a number of press outlets, including the following: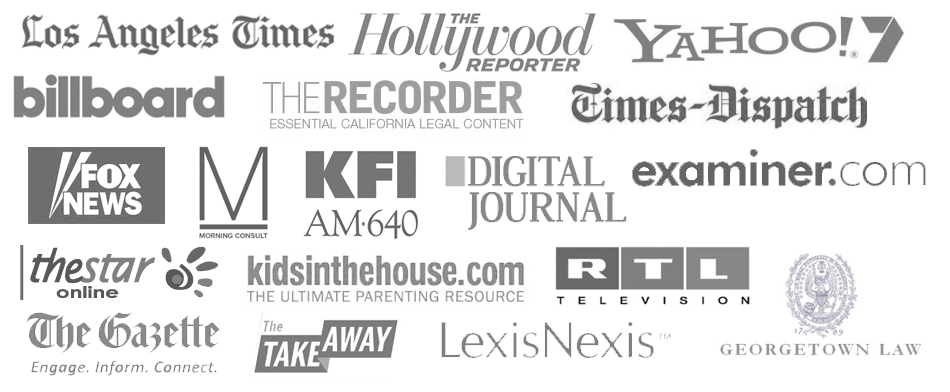 ►
Our Awards and Accolades
Our talented legal counsel has  consistently been recognized for excellence in legal services, and has been rated or ranked by Avvo, SuperLawyers, Euromoney's Definitive Guide to Leading Litigation Lawyers & Law Firms, Los Angeles Magazine, and others.
Superlawyers – Rising Stars – Top 2.5% of Attorneys in the State
"Superb" Rated by Avvo.com
"Top Attorneys – Los Angeles Magazine
Recognized as one of the Global 100 Lawyers in Business Law
"Business Law Firm of the Year" – ACQ/Intertrust Magazine
"Top Business Law Firm" – Finance Monthly Magazine
"Superb" Rated by Avvo.com
Lawyers of Distinction
"Up and Coming Attorneys"
Euromoney's Definitive Guide to Leading Lawyers and Firms
► 
Read our Latest Reviews







Read All Reviews

*** Testimonials are not a guarantee of any success or outcome, nor any guarantees about your legal matter. Each case is unique.
►

National Recognition
The talent at Axis has been recognized nationally for its legal services in a variety of publications, news outlets and other channels across the nation and internationally.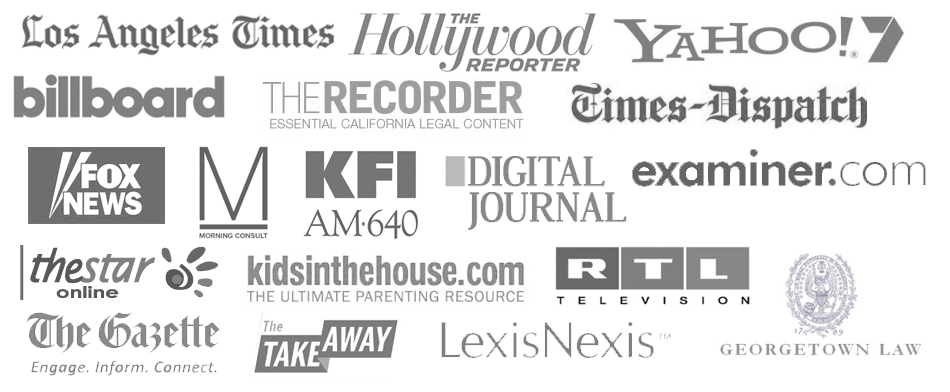 ►
Representing Clients from 22+ Countries Internationally
Axis has represented a wide variety of business clients  in numerous deals, transactions, contracts, agreements, disputes and legal matters. For information on how we may be able to assist you, please contact [email protected].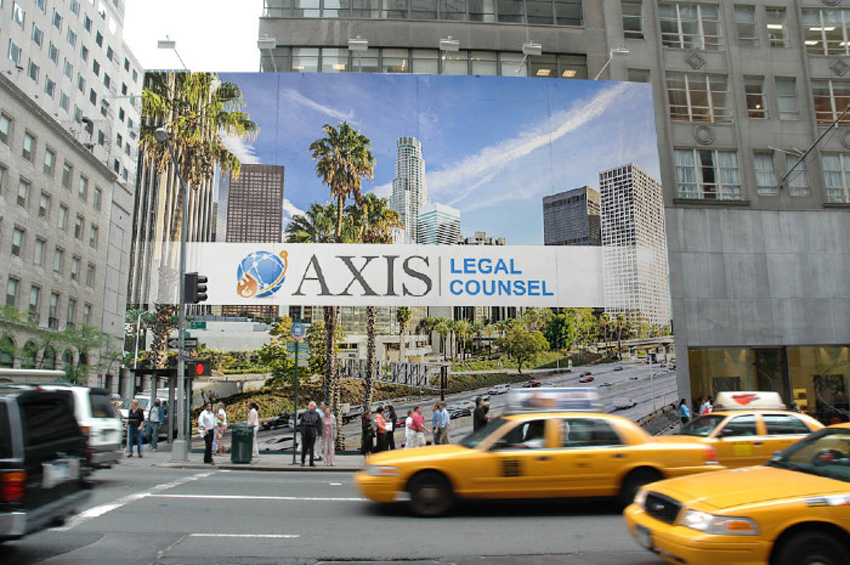 KEYWORDS
startup attorney | startup law lawyer | startup lawyer | startup law firm | startup securities lawyer | startup lawyer | US startup attorney | 506(b) attorney | 506(c) attorney | regulation d attorney | regulation D lawyer |  lawyer for founders | corporate lawyer | business lawyer for startups