Licensing Lawyer | Licensing Attorney  
AXIS Legal Counsel represents clients in licensing deals
and
transactions throughout Los Angeles, California, from 50 U.S. States
and 22+ countries internationally. 
Experienced. Affordable. World Class Talent. 
Are you searching for the right legal counsel to assist you with licensing transactions?  Axis represents businesses of all sizes, including single-owner businesses, small businesses, mid-sized companies and regional offices of out-of-state or international companies, as well as large international businesses with operations across multiple states or countries.
We represent all types of businesses on a wide variety of licensing matters.  For a confidential consultation with any licensing matter, please contact us at (213) 403-0130 or [email protected].

► 
Who We Represent in Licensing Matters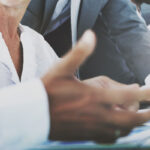 Axis represents clients of all sizes, including individual freelancers, entertainers, single business owners, small businesses, mid-sized companies and regional offices of out-of-state or international companies, as well as large international businesses with operations across multiple states or countries with licensing matters.  We serve all types of businesses, including but not limited to:
Corporations
S Corporations
LLCs
LLPs
LPs
DBAs
Partnerships
Joint Ventures

Consultants
Single-owner businesses
Small businesses
Mid-sized businesses
Regional offices
Distributors of international companies
International corporations
International branches
► 
The Industries We Serve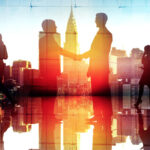 Having experience and knowledge of the industries of client businesses is crucial for providing legal advice. Our clients come from a range of industries spanning multiple fields and areas, including but not limited to the following:
Accountants
Architects
Automotive
Celebrities &  Influencers
Consumer products
Distributors
Doctors and Physicians
Engineers
Entertainment
Entertainment loan-outs
Energy
Film and Television
Gaming/Toys
Green industries
Government contractors
Healthcare

Hospitals
Manufacturing
Mobile Apps
Music and Music Production
Online businesses
Precious Metals
Production Companies
Private Equity
Real Estate
Sellers and Resellers
Social Media
Technology/Infrastructure
+ Many More
► 
Licensing Law Practice Areas
Our Licensing Law practice spans multiple practice areas, including but not limited to the following:
    Licensing Contracts and Transactions

Axis assists licensing clients with a wide variety of licensing  agreements and transactions:

Advertising agreements
Agent Agreements
App development Agreemeents
Consulting agreements
Contractor agreements

Distribution Agreements
Marketing Agreements
OEM Agreements
Manufacturing Agreements
Professional Services Agreements
Production Agreements

Purchase Order Agreements
Supply Agreements
U.S. Distribution Agreements
Website development Agreements
Numerous others
       Intellectual Property & Licensing

Axis assists clients with a wide variety of intellectual property and licensing matters, ranging across copyright, trademark, trade secret, licensing, confidentiality, and related matters:

Confidentiality Agreements
Copyrights
Copyright Assignments
Copyright Infringement
Content-Licensing Agreements
End-User Agreement
Endorsement Deals

Intellectual Property Assignment
Licensing Contracts
Merchandising
Non-Disclosure Agreements
Privacy Policies
Promotional Agreements
Records Retention Policies
Software Licensing Agreements
Sweepstakes & Contests

Trademarks
Trademark Disputes
Trademark Infringement
Trademark Registrations
Web Hosting Agreements
Website Terms & Conditions
►

Our Billing Philosophy and Fees
 We have a wide variety of billing arrangements that are flexible for businesses of all sizes and types. On many  occasions, we provide legal services to business clients on a flat fee, or budgeted basis, by which the overall legal expenses are capped for purposes of the task or project being performed. It is generally a very straightforward  process, and many clients are pleased to learn how affordable it can be to obtain reliable legal advice for their business matter.
We also use traditional legal billing structures, such as hourly services, as well as hybrid billing arrangements for clients whose billing needs are more specific. Our billing practices reflect the philosophy of providing value-added services for clients, in a cost-effective, affordable, and reliable manner. Most businesses generally cannot afford the high legal fees of large law firms, which can feel overwhelming, especially when there are multiple timekeepers assigned to a file all doing what appears to be the same or similar tasks. Our billing philosophy specifically is designed to avoid the types of billing practices that frustrate business clients the most.
► 
Getting Legal Help
If you need experienced legal counsel in connection with representation with business law matters requiring the assistance of a business law firm, please contact us for legal assistance today. Call today for free consultation, and in as little as 15 minutes, you could have peace of mind with respect to the handling of  your legal matter.

► 

Read our Business FAQs

Our FAQs answer the most common issues faced by startups and  businesses.

We have an extensive FAQ Library that covers the most common questions we get from businesses, as well as FAQs on recent changes in  law affecting businesses .

► Learn About Our Recent Projects

Have we counseled businesses like yours? All the time.

We have represented a variety of business clients in numerous industries across multiple disciplines and practice matters. Here are some of the highlights:
► 
AS SEEN IN
Our talented legal counsel has been quoted in a number of press outlets, including the following: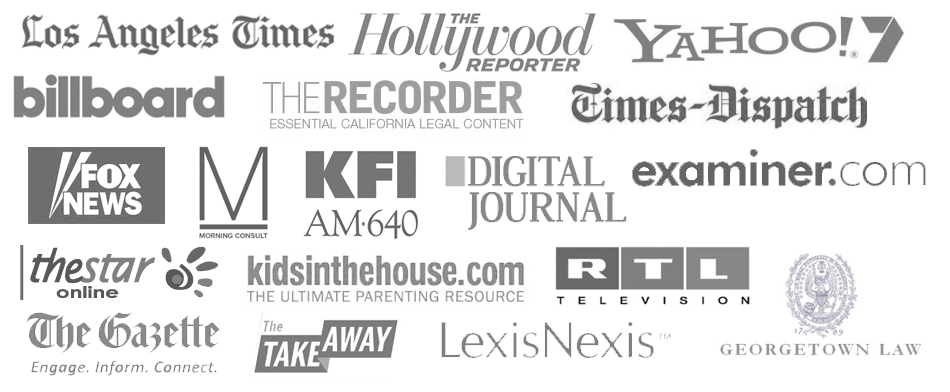 ►
Our Awards and Accolades
Our talented legal counsel has  consistently been recognized for excellence in legal services, and has been rated or ranked by Avvo, SuperLawyers, Euromoney's Definitive Guide to Leading Litigation Lawyers & Law Firms, Los Angeles Magazine, and others.
Superlawyers – Rising Stars – Top 2.5% of Attorneys in the State
"Superb" Rated by Avvo.com
"Top Attorneys – Los Angeles Magazine
Recognized as one of the Global 100 Lawyers in Business Law
"Business Law Firm of the Year" – ACQ/Intertrust Magazine
"Top Business Law Firm" – Finance Monthly Magazine
"Superb" Rated by Avvo.com
Lawyers of Distinction
"Up and Coming Attorneys"
Euromoney's Definitive Guide to Leading Lawyers and Firms
► 
Read our Latest Reviews







Read All Reviews

*** Testimonials are not a guarantee of any success or outcome, nor any guarantees about your legal matter. Each case is unique.
► 
Serving Clients Nationwide and in 22+ Countries Internationally
We represent clients throughout the U.S. and in 22+ countries internationally.
KEYWORDS
los angeles business lawyer | los angeles business attorney | lawyer for business | business lawyer near me | business lawyer los angeles | california business law | corporate lawyer | corporate law firm | small business lawyer | small business attorney