►  Mergers & Acquisitions Lawyer 
Axis Legal Counsel Provides Experienced, Reliable, and Cost-Effective
Legal Representation of Startups and Businesses in Mergers and Acquisitions
Experienced. Affordable. World Class Talent. 
Axis offers a full range of merger and acquisition representation to private companies in California and from around the globe, of all sizes and complexities, from small, routine business transactions to large multimillion dollar transactions, across a variety of industries and sectors. Axis represents buyers, sellers, investors, stockholders, directors, advisors, and other interested parties, in numerous types of business transactions, including but not limited to mergers and acquisitions, spanning a multitude of industry areas.
We work with clients at every stage -advising clients who are arranging money for new startup ventures, negotiating mergers with potential acquirers or acquisitions, participating in joint ventures, and raging alliances between strategic business partners, vendors, manufacturers, distributors, investors, or others. We advise clients in all areas of corporate, securities, and finance transactions, representing stakeholders, managers, investors, and numerous others.

►

Overview of Our Mergers and Acquisitions Practice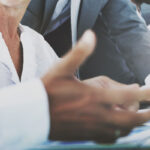 Mergers and acquisitions is a term used broadly to refer to a diverse array of business transactions that involve the acquisition or disposition of business assets. These can include the following types of transactions:
We serve clients in all industries across multiple sectors, including but not limited to the following:
Mergers
Acquisitions
Asset purchases
Auctions
Buyouts
Cash transactions
Corporate takeovers
Change of control transactions
Divestitures
Exchange offers

Joint ventures
Leveraged buyouts
Recapitalizations
Reorganizations
Restructurings
Management buyouts
Stock purchase agreements
Strategic partnerships
Spinoffs
Tender offers
A properly structured merger and acquisition transaction can a small company gain foothold in marketshare, and help a large company expand strength in a particular industry. We seek to add value in these transactions by providing strategic business advice to clients, helping them determine which issues require special consideration, and providing complete transactions cost-effectively, and reliably, in a straightforward and no-nonsense manner.
The M&A Process
The M&A process typically begins through identification by the acquiror of the need, desire, and/or intent to add assets, reduce assets, or acquire a new or established business. Through planning, a target industry or enterprise is identified to help grow the acquiror's portfolio or business prospects. A variety of factors come into play, including but not limited to geographic preferences, market share, cultural fit, product and service lines, and other criteria. Acquisition proposals are made of a suitable match is identified. Investment banking firms can help assist with the identification of potential targets and acquisition proposals. When a private company is seeking to divest its interests or assets, and investment bank can be hired to identify potential buyers.
Structuring the Deal
M&A deals are typically structured based on valuation and financial condition of the target entity. For large complex acquisitions, the assistance of investment bankers, CPAs, business valuators, or other financial professionals is often part and parcel of the process, to help provide appropriate valuation, review of accounting statements, tax considerations, cash flow models, and other financial matters, all of which factor into the deal structure. The memorandum or pitch book that is provided to evaluate the potential transaction with the company typically involves a variety of pieces of information, including the company strategic development, overview, company overview, organizational structure, production strategy, distribution channels, and financial details.
Valuation of private companies is mainly based on comparable information. There are a variety of models used, most of which are based on EBITDA, multiplied by factors of the target companies peer group.  In addition, a discount cash flow analysis is also used, to help determine market valuation. The company's equity value is then determined through a series of calculations.
Due Diligence
The deal structure is within the expectations of both target and acquirer, the due diligence process then begins, and is often the most critical aspect of the entire process due diligence involves a legal review of all the factors that might be pertinent to the transaction. This can include evaluation of the business structure, corporate documents, agreements with insiders, outsiders, vendors, distributors, compliance with regulatory obligations, commercial real estate matters, and review of any other potential issue or problem that might cause problems with the buyer or seller.
Closing
After all of the parties have completed their reviews to their satisfaction, the companies can move toward closing the deal by obtaining all the necessary approvals. Depending on the nature of the transaction, shareholder or director approval is necessary, and in some cases, governmental approval is also a necessity.
Regulatory Framework
Merger and acquisitions are governed by federal law, reviewed by the Department of Justice (DOJ) and the Federal Trade Commission (FTC) before being consummated. The Clayton Act (Section 7) permits these governmental officials to review potential merger transactions, and establish rules on how parties to a transaction must report the structure of the deal to the government; and what their powers are in regulating and evaluating those potential transactions. The Hart-Scott-Rodino Antitrust Improvements Act of 1976 (HSR) grants the DOJ and FTC the authority to evaluate the reporting of mergers and acquisitions. One of the hallmarks of these laws is to prohibit any deal or transaction that lessens competition in a significant way or creates a monopoly. Generally, under the HSR act, parties to a merger transaction  cannot acquire voting securities or assets without first filing a pre-merger notification and report, if the transaction meets certain limitations/threshold requirements.
►
Who We Represent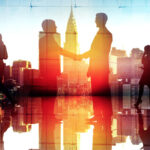 Axis's clients include a wide variety of different parties involved in business transactions. Our business clients include small private businesses, midsize companies, regional offices, international conglomerates, sellers, buyers, investors, angels, venture capitalists, directors, officers, shareholders, and managers, in California, throughout the United States, and overseas. On the buy side, Axis represents investors and businesses in negotiating acquisitions of small minority stakes to acquisitions of established businesses. On the sell side, Axis also represents businesses, business owners, companies, boards, directors, and shareholders in helping achieve successful exit strategies of divesting shares and assets in their businesses with experience and reliability. We are involved with all types of clients in business acquisitions and mergers, including but not limited to:
Directors and boards of directors
Buyers
Sellers
Domestic and international debtors
Equity holders
Financial institutions
Insurance companies
Lessors
Investors
Purchasers
Trustees
Secured and unsecured creditors
►
Industries Served 
We serve clients in all industries across multiple sectors, including but not limited to the following:
Agribusiness
Consumer goods
Construction
Digital Media
Energy
Entertainment
Environmental
Financial services
Food and Beverage
Government contractors

Green industries
Healthcare
International
Internet
Manufacturing
New Media
Professional Services
Social media
Real Estate
Sports & Entertainment
Technology
►
International Mergers and Acquisitions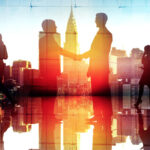 Axis regularly represents international clients, and we represented clients from 22+ countries in California matters, including but not limited to foreign investment in California entities and an variety of California business and real estate transactions. We work with immigration attorneys and immigration firms to prepare business transaction documents in compliance with EB-5 and other investment Visas. Axis's international experience has involved representing clients in the United States, Asia, Australia, Europe, South America, Africa, and Oceania.
►
Our Corporate Practice Areas  
Our Business Law practice spans multiple practice areas, including but not limited to the following:
 Business Formations and Governance

Axis represents new Corporations, S-Corporations, LLCs, LLPs, LPs, general partnerships, joint ventures, and other business entities with a variety of business formation matters. Businesses typically start and form in a handful of states:  California, Delaware, New York, Texas, Wyoming, Nevada, Arizona, and several others. We assist clients maintain the corporate health of their businesses by adhering to the requirements and formalities necessary to remain in good standing with the appropriate governmental agencies.

Annual Reports
Articles of Incorporation
Certificate of Good Standing
Certificates of Incorporation
By-Laws
DBA (Sole Proprietorship)
Dissolutions
Employer/Employee
Federal EIN

Founders' Agreement
Foreign Qualification
Franchise Board Information
Good Standing Certificates
Incorporator's Statements & Resolutions
Licensing (City/County)
Meeting Minutes
Non-Profit 501(c)(3) Applications

Operating Agreements
Resolutions (General)
Sales Licenses
Statement of Information
Stock Certificates
Tax Informational Sheet
Tax Registrations
Zoning Applications
 Financings and Investments

We assist business clients with a wide variety of financing and investment transactions, whether involving equity issuances, debt-based financings, new investments, acquisitions, incentive-based issuances.

Asset Purchase Agreements
Assignments
Business Loan Agreements
Buy-Sell Agreements
Collateral Assignments & Security Agreements
Convertible Notes
Deal Memos

Debt Financings
Equity Incentive Plans
Equity Financings
Investor Agreements
Lock Up Agreements
Mezzanine Loans
Memos of Understanding
Non-Profit Financings
Pledge Agreements
Promissory Notes
Restricted Stock Purchase Agreements

Revolving Notes
SAFEs
Section 83(b) Elections
Stock Issuance
Stock Incentive Plans
Stock Purchase Agreements
Term Sheets
 Intellectual Property & Licensing

Axis assists clients with a wide variety of intellectual property and licensing matters, ranging across copyright, trademark, trade secret, licensing, confidentiality, and related matters:

Confidentiality Agreements
Copyrights
Copyright Assignments
Copyright Infringement
Content-Licensing Agreements
End-User Agreement
Endorsement Deals

Intellectual Property Assignment
Licensing Contracts
Merchandising
Non-Disclosure Agreements
Privacy Policies
Promotional Agreements
Records Retention Policies
Software Licensing Agreements
Sweepstakes & Contests

Trademarks
Trademark Disputes
Trademark Infringement
Trademark Registrations
Web Hosting Agreements
Website Terms & Conditions
 Labor & Employment

Axis assists companies with numerous labor law, wage/hour, HR, and employee/employment legal matters, specifically including hiring/firing matters, employee and independent contractor agreements, and compliance with wage ordinances, and local rules.

Labor Law Compliance
Wage & Hour Compliance
Consultant Agreements
Discipline Policies
Employment Agreements
Executive Employee Agreements

Employee Disputes
Employee Handbooks
Employee IP Assignment
Employee Stock Options
Employee Separate/Release Agreements
Employee Wage/Hour Informational Sheet
FMLA Leaves
HR Policies

Independent Contractor Agreements
Non-Competes / Non-Solicit Agreements
Restrictive Covenants
Risk Management
Sales Rep Agreements
Terms of Use Policies
 Contracts and Transactions

Axis assists business clients with a wide variety of business agreements and transactions with business partners.  Businesses commonly engage in the following types of contracts and transactions:

Advertising agreements
Agent Agreements
App development Agreemeents
Consulting agreements
Contractor agreements

Distribution Agreements
Marketing Agreements
OEM Agreements
Manufacturing Agreements
Professional Services Agreements
Production Agreements

Purchase Order Agreements
Supply Agreements
U.S. Distribution Agreements
Website development Agreements
Numerous others
   Real Estate

Axis assists business clients with real estate matters.  For business clients, common real estate transactions include the purchase and sale of real estate, negotiating commercial leases, subleasing, landlord relations, property/casualty claims, and similar matters.

Commercial leasing
NNN Leases
Commercial subleases

Landlord relations
Landlord-commercial tenant matters
Commercial lease litigation

Property/casualty claims
Environmental liability
Security liability
   Business Succession Planning

Axis can assist your business and its leadership develop and implement business succession plans, to help businesses continue and thrive after changes in leadership.

Business succession planning
Business exit strategies

Business transitions
Business exit strategies
Mergers & Acquisitions

Family limited partnerships
Family LLCs
►
Our Billing Philosophy and Fees
 We have a wide variety of billing arrangements that are flexible for businesses of all sizes and types. On many  occasions, we provide legal services to business clients on a flat fee, or budgeted basis, by which the overall legal expenses are capped for purposes of the task or project being performed. It is generally a very straightforward  process, and many clients are pleased to learn how affordable it can be to obtain reliable legal advice for their business matter.
We also use traditional legal billing structures, such as hourly services, as well as hybrid billing arrangements for clients whose billing needs are more specific. Our billing practices reflect the philosophy of providing value-added services for clients, in a cost-effective, affordable, and reliable manner. Most businesses generally cannot afford the high legal fees of large law firms, which can feel overwhelming, especially when there are multiple timekeepers assigned to a file all doing what appears to be the same or similar tasks. Our billing philosophy specifically is designed to avoid the types of billing practices that frustrate business clients the most.
► 
Getting Legal Help
If you need experienced legal counsel in connection with representation with mergers and acquisitions, or matters requiring the assistance of a mergers and acquisitions lawyer or mergers and acquisitions attorney, please contact us for legal assistance today. Call today for free consultation, and in as little as 15 minutes, you could have peace of mind with respect to the handling of  your legal matter. Call us today at (213) 403-0130 or [email protected] .
► 

Read our Business FAQs

Our FAQs answer the most common issues faced by startups and  businesses.

We have an extensive FAQ Library that covers the most common questions we get from businesses, as well as FAQs on recent changes in  law affecting businesses .

► Learn About Our Recent Projects

Have we counseled businesses like yours? All the time.

We have represented a variety of business clients in numerous industries across multiple disciplines and practice matters. Here are some of the highlights:

► 
AS SEEN IN
Our talented legal counsel has been quoted in a number of press outlets, including the following: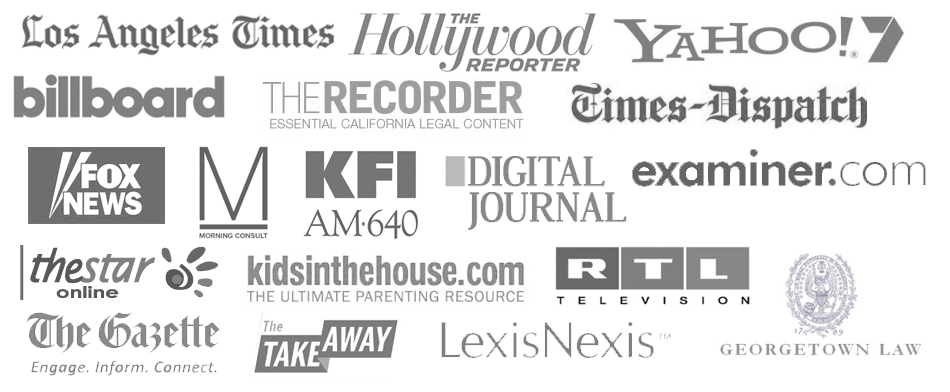 ►
Our Awards and Accolades
Our talented legal counsel has  consistently been recognized for excellence in legal services, and has been rated or ranked by Avvo, SuperLawyers, Euromoney's Definitive Guide to Leading Litigation Lawyers & Law Firms, Los Angeles Magazine, and others.
Superlawyers – Rising Stars (2013, 2014, 2015, 2016, 2017, 2018, 2019, 2020) – Top 2.5% of Attorneys in the State
"Superb" Rated by Avvo.com (2011, 2012, 2013, 2014, 2015, 2016, 2017, 2018, 2019, 2020)
"Top Attorneys – Los Angeles Magazine (2013, 2014, 2015, 2016, 2017, 2018, 2019, 2020)
Recognized as one of the Global 100 Lawyers in Business Law (2017)
"Business Law Firm of the Year" – ACQ/Intertrust Magazine (2016)
"Top Business Law Firm" – Finance Monthly Magazine (2016)
"Superb" Rated by Avvo.com (2011, 2012, 2013, 2014, 2015, 2016, 2017)
Lawyers of Distinction (2016)
"Up and Coming Attorneys" (2010)
Euromoney's Definitive Guide to Leading Lawyers and Firms (2009)
► 
Read our Latest Reviews







Read All Reviews

*** Testimonials are not a guarantee of any success or outcome, nor any guarantees about your legal matter. Each case is unique.
► 
Serving Clients Nationwide and in 22+ Countries Internationally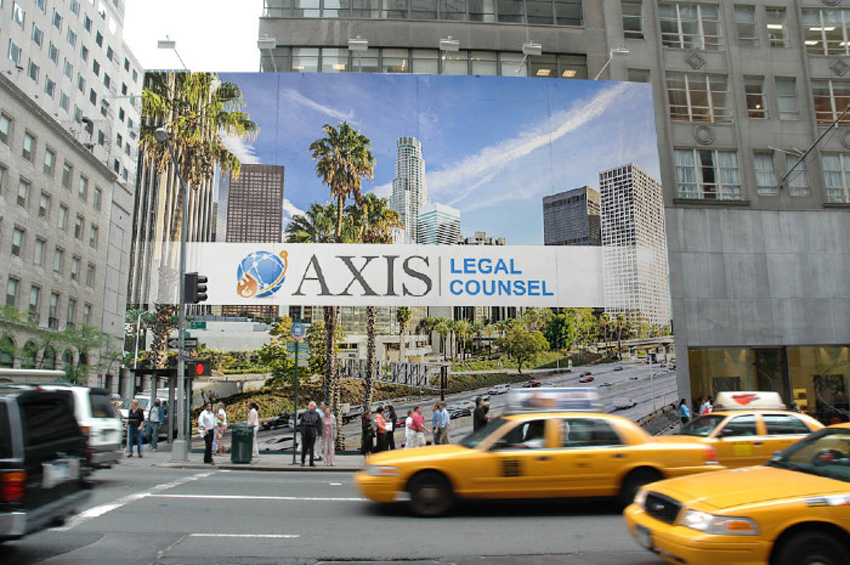 KEYWORDS
Mergers and Acquisitions Law | Mergers and Acquisitions Lawyer | Mergers and Acquisitions Attorney |  Mergers & Acquisitions law – Mergers & Acquisitions Lawyer – Mergers & Acquisitions Services -Mergers & Acquisitions lawyers los Angeles.