►
NFT Attorney  | Non-Fungible Token Lawyer
Our NFT and Cryptocurrency Practice Combines our Expertise in Art, Business, Entertainment, Intellectual Property and Licensing Laws
Non-Fungible Tokens (NFTs) are poised to become the leading method of acquiring, collecting, and trading digital assets, especially by celebrities, influencers, musicians, talent, and athletes looking to monetize new types of revenue streams and broader ways of connecting with fans.
Axis Legal Counsel has assisted numerous NFT clients with all types of NFT transactions. These include development of NFT collaboration agreements with artists, investors, and others involved in the NFT community, preparation of licensing terms and agreements in connection with sales of NFTs on platforms such as OpenSea, intellectual property licensing and registrations for protection of NFTs as well as general advice and counsel relating to the numerous cryptocurrency issues relating to NFT development, sale, distribution and monetization.
If you are seeking legal assistance with an NFT, searching for the right NFT attorney to represent you can be a difficult decision. AXIS Legal Counsel provides full-service NFT law firm support for NFT clients in California and from around the world.
►
NFT Practice Areas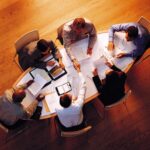 Our NFT practice areas span across multiple legal fields to provide maximum support and cost-effective solutions to clients. Our practice areas include but are not limited to the following areas:
New NFT Drops and Development Agreements.  We represent clients in all types of NFT drops and development deals involving NFTs, whether consisting of developers, technical talent, creative/artistic talent, investors, the promotional team, or others involved with the NFT development and distribution process.
NFT Securities/SEC Compliance. We assist clients with all types of securities issues involving NFTs, including, securities matters, state and federal securities regulations, U.S. SEC filings, and other securities related advice, counsel, and guidance.
NFT Platforms and Apps. We assist platforms as well as other business or app based clients involved with developing NFT distribution channels, NFT collateral services, NFT support services, and others involved in the NFT industry.
NFT Licensing and Monetization. We assist clients develop licensing terms for NFT drops to end purchasers as well as commercial/brand deals.
NFT Business Structures and Risk Management. We assist clients evaluate the best business structures, onshore and offshore business entities, and risk management legal guidance to minimize potential exposure arising out of and relating to NFT drops and commercializations.
NFT Tax Matters. We assist clients address tax and taxation matters involving NFT and crypto currency projects both domestically and internationally.
►
NFT Industry Experience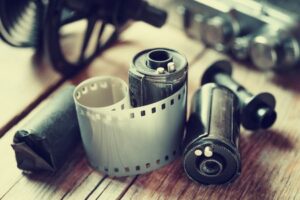 Axis Legal Counsel has assisted numerous NFT clients with all types of NFT transactions including NFT collaboration agreements with artists, investors, and others involved in the NFT community, preparation of licensing terms and agreements in connection with sales of NFTs on platforms such as OpenSea, intellectual property licensing and registrations for protection of NFTs as well as general advice and counsel relating to the numerous cryptocurrency issues relating to NFT development, sale, distribution and monetization.
NFT Contracts and Transactions

Axis Legal Counsel serves the NFT industry, including talent, creative professionals, and influencers with NFT legal issues across multiple medium, including film, television, music, new media, mobile apps, radio, online, and numerous others:

NFT Contracts and transactions
NFT Endorsement deals
NFT Licensing
NFT Intellectual property
NFT Influencer agreements
NFT Social media promotions

NFT Financing
NFT Sales
Establishing new NFT
New NFT Platforms

NFTs Option/purchase agreements
NFTs rights agreements
NFT Development
NFT Production agreements
NFT Intellectual Property & Licensing

Axis assists NFT clients with a wide variety of NFT intellectual property and licensing matters, ranging across copyright, trademark, trade secret, licensing, confidentiality, and related matters:

NFT Confidentiality Agreements
NFT Copyrights
NFT Copyright Assignments
NFT Copyright Infringement
NFT Content-Licensing Agreements

NFT Intellectual Property Assignment
NFT Licensing Contracts
NFT Non-Disclosure Agreements
NFT Licensing Contracts
NFT Synchronizations
NFT Licensing

NFT Trademarks
NFT Trademark Disputes
NFT Trademark Infringement
NFT Trademark Registrations
►
What Does an NFT Lawyer Do?  
NFT lawyers can help negotiate deals and opportunities, . They can assist with:
Negotiating terms Sears is of a NFT deal, arrangement, opportunity, or contract
Helping you deal with NFT intellectual property issues, licensing, and other creative expressions
Assist with the formation of LLCs and corporations to hold NFTs
Engage in asset protection strategies for NFTs
Comply with SEC rules, FinCen, and state laws governing cryptocurrencies for NFTs
Implement smart contracts for blockchain transactions
Assist with the intellectual property issues relating to NFTs
Prepare development agreements to create new NFTs
Assist with legal issues relating to NFT law
If you are involved in any type of NFT matter and need legal advice, contact AXIS Legal Counsel.
►

How Much Does it Cost to Hire an NFT Attorney?
Many clients wonder how expensive it will be and how these are charged when hiring an NFT attorney. The answer often depends on the type of the project. For example, if your matter involves a contract review, usually, we can give you a budget and flat fee quote, once we are able to see the contract. In some cases, clients ask us to review agreements they have been presented with, or prepare an agreement they need to present another party with, and we can usually do so for a flat fee. We offer flat fees to make hiring a NFT  attorney more affordable. The typical fees for an NFT attorney are hourly; however, in our experience, there are a variety of projects that can typically be budgeted and billed on a flat fee basis. We work with clients to make the hiring of an NFT attorney as affordable as possible.
►

When Should I Hire an NFT Attorney?
One of the biggest mistakes many clients make  is not getting legal help soon enough.  Because NFT law is relatively new, many clients are not fully aware of all of the state and federal regulatory landscape which serves as the backdrop to NFT creation, exchange, purchase, and sale. Having a NFT lawyer assist with these tasks can avoid the pitfalls that may result from lack of awareness of complex securities and laws governing nonfungible tokens and cryptocurrency transactions.  A NFT attorney can help you accomplish these tasks.
►

How Long Will my Project Take to Complete? 
Generally, we fulfill client orders for services on projects within 1 to 2 days. Obviously, it will depend on the exact nature of what you need. We suggest that you start by contacting us to tell us more about your project, and during the consultation, we will let you know what the estimated time frame will be, once we have more information from you. Most clients have their orders for services fulfilled within 1 to 2 days. If it will take longer than this timeframe, we will let you know.
►

How to Request a Flat Fee Quote?
The best way to request a flat fee quote for your project is to email us with what you need and, if it involves reviewing an agreement, a copy of your agreement. We will usually respond within 24 hours and provide you with the flat fee quote. Or, you can use the attached link to our form to Request a Consultation. 
There is no charge for budgeting. If you would like to go forward with our firm after receiving the quote, then we would love to work with you.
►

Who Will Work on My Project?
Meet our managing attorney, Rabeh Soofi. Rabeh is the founder of the firm and personally oversees all legal projects for clients. You will never be passed around from lawyer to lawyer, and your project will never be delegated to brand-new lawyers with no experience. We have a "clients first" approach, so we work very closely with clients to develop a good working relationship based on trust and mutual respect. Clients are never routed through receptionists or secretaries to have calls screened –  you will have direct access to your attorney, without any intermediaries, all the time, whenever you need help. Read My Bio
►

How Much Experience Do You Have on NFT Projects Like Mine?
Nearly every client wants to make sure that their attorney has experience with projects like theirs and knows the ins and outs of the legal issues that arise in projects of that kind. Axis, there is an overwhelming likelihood that we have not only handled projects like yours, but probably dozens or hundreds of them.  Serving the NFT and cryptocurrency industry, including NFT transactions, digital and nondigital art, music, collectibles, literature, films, and gaming collectibles, is one of the core practices of our legal practice. This means that we delve into all aspects and this is within NFT law. NFT law is a very broad field. It involves a wide variety of legal topics spanning contracts and transactions, intellectual property, negotiating with others, and of course, addressing risks and liabilities to avoid legal disputes in the future. Because we are familiar with the underlying industries in which entities are created, we bring to the table experience that is gained through close relationships with NFT industry clients.
►

Tell Me More About Your Firm …  I Really Need a Good Law Firm Behind Me. 
We feel the same way! Axis places a huge focus on helping film clients get fairness and fair deals, and we genuinely approach each client engagement as an opportunity to help the growth of emerging or established client. We develop strong relationships with their clients, often over the course of many years, and maintain a very collaborative working relationship with clients, decision-makers, and others, that is based on trust, mutual respect, and a team-based approach.
►   
What are Past Clients Saying About You?
Don't take our word for it – hear what clients have to say! We are rated 10.0 by Avvo.com, ranked as "Superb" in the practice of law. What to know what past clients have to say about Axis? Check out our Client Reviews!
►

   

This Seems Way Too Easy… What's the Catch?
There is no catch! Axis counsels and represents film clients every day, all week long, every month, throughout the year. We routinely represent film clients from all genres. We love helping clients.
 

Read our Entertainment FAQs

Our FAQs answer the most common issues
in the NFT industry.

We have an extensive FAQ Library that covers the most common questions we get from NFT businesses, as well as FAQs on recent changes in law affecting entertainment businesses.

Our Recent Projects 

We counsel NFT clients every day
in nearly every practice area.

We have represented a variety of entertainment clients in numerous industries across multiple disciplines and practice matters. Here are some of the highlights.
► 
AS SEEN IN
Our talented legal counsel has been quoted in a number of press outlets, including the following: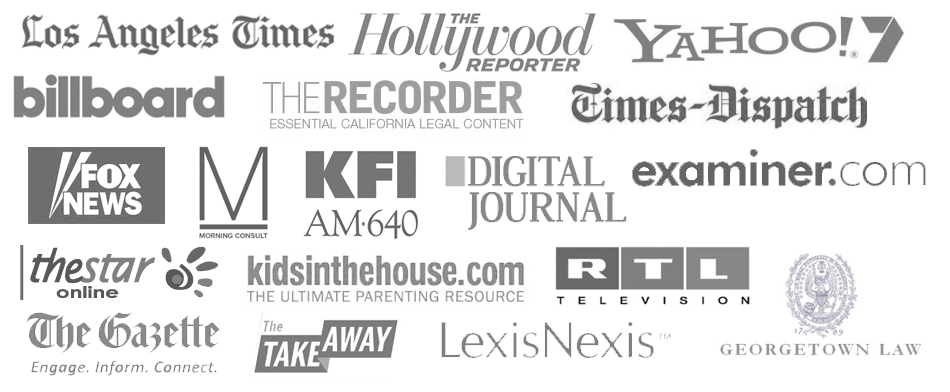 ►
Our Awards and Accolades
Our talented legal counsel has  consistently been recognized for excellence in legal services, and has been rated or ranked by Avvo, SuperLawyers, Euromoney's Definitive Guide to Leading Litigation Lawyers & Law Firms, Los Angeles Magazine, and others.
Superlawyers – Rising Stars- Top 2.5% of Attorneys in the State
"Superb" Rated by Avvo.com
"Top Attorneys – Los Angeles Magazine
Recognized as one of the Global 100 Lawyers in Business Law
"Business Law Firm of the Year" – ACQ/Intertrust Magazine
"Top Business Law Firm" – Finance Monthly Magazine
"Superb" Rated by Avvo.com
Lawyers of Distinction
"Up and Coming Attorneys"
Euromoney's Definitive Guide to Leading Lawyers and Firms
► 
Read our Latest Reviews







Read All Reviews

*** Testimonials are not a guarantee of any success or outcome, nor any guarantees about your legal matter. Each case is unique.
► 
Serving Clients Nationwide and in 22+ Countries Internationally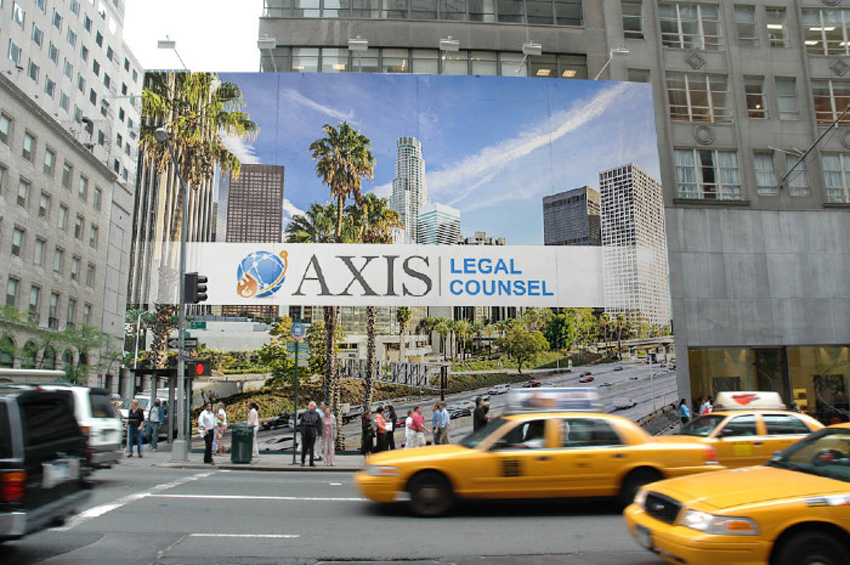 KEYWORDS
NFT attorney | attorney for NFT | NFT lawyer | NFT agreement lawyer | nonfungible token lawyer | nonfungible token attorney | nonfungible token law firm
Summary
Reviewer
Review Date
Reviewed Item
nonfungible token attorney NFT lawyer
Author Rating