Prenuptial Agreement Attorney 
► Seeking the right attorney to prepare your prenuptial agreement?
Experienced. Trusted. Affordable. 
A prenuptial agreement is one of the most important personal and family documents you will ever prepare.

We assist clients with all types of premarital, prenuptial, and marital agreements, and focus our services on the needs of business owners, entertainment industry professionals, executives, and high net worth individuals.
Family law is an area that requires careful attention to detail, reliability, and trusted advice. Most family law practitioners lack the experience with business matters necessary to appropriate counsel clients from the business or entertainment world about the complex issues involved in premarital agreements.
For a confidential consultation about your premarital or prenuptial agreement, please contact us at (213) 403-0130 or info@axislc.com.

►
Overview of Premarital and Prenuptial Legal Services 
We can assist you with all types of issues relating to premarital and prenuptial agreements, including but not limited to the following:
Preparation of Prenuptial Agreements

Review of Prenuptial Agreements

Explaining & advising you of your rights

Independent counsel for Prenuptial Agreements

Premarital Agreements

Post-marital agreements

Separation Agreements
► 
Overview of Premarital Agreements / Prenuptial Agreements
A prenuptial agreement is an agreement that governs the rights and obligations of the spouses during the marriage and in the event of a divorce. Prenuptial agreements are common in "community property" states such as California, which presumes that marriage is a financial partnership between the parties, requiring them to consider all of their income as "pooled" community income and all of their debts as joint debts.
A prenuptial agreement allows the parties to agree to terms governing their financial rights, to ensure that their property and assets are handled according to agreement that is acceptable to both parties rather than the law (which can favor one party instead of another). Prenuptial agreements can involve waivers or reductions of spousal support, in the event a divorce occurs, or limit the characterization of certain types of property as community property.
►
Why are Prenuptial Agreements Used? 
Prenuptial agreements are often used by executives, business owners, partners, directors, officers, athletes, and entertainers because of the lucrative nature of their careers, and the fact that many years often goes into building the person's career that long pre-existed the marriage. Because community property laws require "Tracing" of financial assets in the event of dissolution, which can be extremely expensive and require the services of a forensic accountant, many soon-to-be newlyweds prepare a prenuptial agreement to avoid expensive and time-consuming disputes.
►

How Long Does it Take to Prepare a Prenuptial Agreement? 
Generally, once it is known what issues the parties wish to take care of in the prenuptial agreement, the process can be completed in as little as 1- 2 business days or little longer where the issues are more complex.
Usually the parties are given time to obtain independent counsel, meaning, attorneys who can advise them of their rights, and this will depend on the complexity of the agreement.
►

What Topics can be Covered in a Prenuptial Agreement?
A prenuptial agreement can cover a wide array of topics, including but not limited to:
Who owns/keeps the family home
How should the family home be valuated
Spousal support
Ownership of pre-existing assets
Ownership and division of businesses, business ventures, and business enterprises
Intellectual property
Characterization of community property as separate property
Establishment of spousal support of alimony
Pet ownership agreements
Many others
►

Our Billing Philosophy and Fees
We have a wide variety of billing arrangements that are flexible for clients of all budgets. On many  occasions, we provide legal services to clients on a flat fee, or budgeted basis, by which the overall legal expenses are capped for purposes of the task or project being performed. It is generally a very straightforward  process, and many clients are pleased to learn how affordable it can be to obtain reliable legal advice for their matter.
► 
Getting Legal Help
If you need experienced legal counsel in connection with representation with prenuptial agreement, please contact us for legal assistance today. Call today for free consultation, and in as little as 15 minutes, you could have peace of mind with respect to the handling of  your legal matter. Call us today at (213) 403-0130 or info@axislc.com.
► 
AS SEEN IN
Our talented legal counsel has been quoted in a number of press outlets, including the following: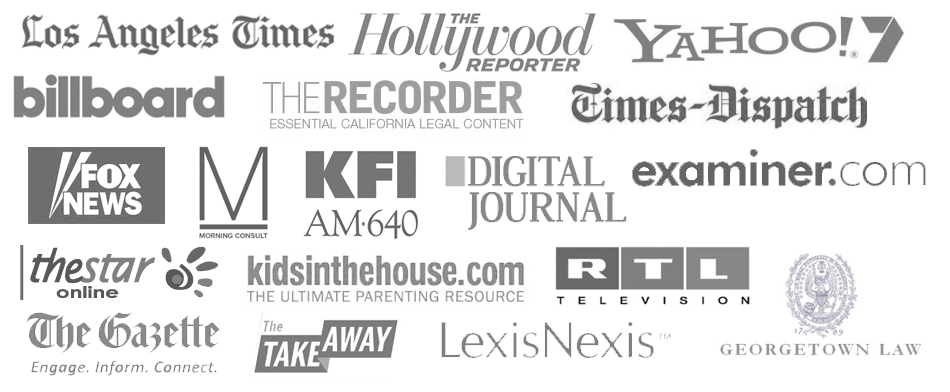 ►
Our Awards and Accolades
Our talented legal counsel has  consistently been recognized for excellence in legal services, and has been rated or ranked by Avvo, SuperLawyers, Euromoney's Definitive Guide to Leading Litigation Lawyers & Law Firms, Los Angeles Magazine, and others.
Superlawyers – Rising Stars (2013, 2014, 2015, 2016, 2017, 2018, 2019, 2020) – Top 2.5% of Attorneys in the State
"Superb" Rated by Avvo.com (2011, 2012, 2013, 2014, 2015, 2016, 2017, 2018, 2019, 2020)
"Top Attorneys – Los Angeles Magazine (2013, 2014, 2015, 2016, 2017, 2018, 2019, 2020)
Recognized as one of the Global 100 Lawyers in Business Law (2017)
"Business Law Firm of the Year" – ACQ/Intertrust Magazine (2016)
"Top Business Law Firm" – Finance Monthly Magazine (2016)
"Superb" Rated by Avvo.com (2011, 2012, 2013, 2014, 2015, 2016, 2017)
Lawyers of Distinction (2016)
"Up and Coming Attorneys" (2010)
Euromoney's Definitive Guide to Leading Lawyers and Firms (2009)
► 
Read our Latest Reviews







Read All Reviews

*** Testimonials are not a guarantee of any success or outcome, nor any guarantees about your legal matter. Each case is unique.
► 
Serving Clients Nationwide and in 22+ Countries Internationally
We represent clients throughout the U.S. and in 22+ countries internationally.
KEYWORDS
prenuptial agreement lawyer | lawyer for prenuptial agreements | prenuptial agreements for small business owners | small business prenuptial agreements
premarital agreements | premarital agreement attorney | lawyer for premarital agreement
Summary
Reviewer
Review Date
Reviewed Item
Prenuptial Agreement Attorney Los Angeles
Author Rating