Startup Lawyer | Attorney for Startups 
► Seeking the right Startup attorney?
Axis Legal Counsel Provides Experienced, Reliable, and Cost-Effective
Legal Representation of Startups and Businesses
Experienced. Affordable. World Class Talent. 
S

tarting up a business can be an incredibly exciting, rewarding, and profitable venture — but every startup needs good legal advice to build a solid foundation. Axis represents startups of all sizes and industries and has counseled entrepreneurs and new business owners in California, across the nation, and internationally. If you are in need of legal advice for your new startup, business, or venture, contact Axis for a confidential no-risk and no-charge consultation at info@axislc.com or (213) 403-0130.
► 
Who We Represent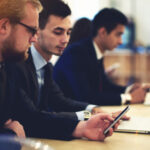 Axis represents a wide variety of startup, emerging, pre-seed, seed-stage, and venture-backed startups in numerous types of legal transactional matters and disputes.  In the startup industry, there are a number of players that are involved in taking a venture from concept into an established and profitable business:
Founders
Co-founders
Investors
Advisors
Investment groups

 Venture capitalists
Angel investors
Company management
Directors and Boards
Company officers
► 
Types of Startups We Represent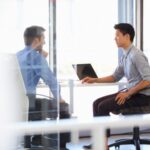 Having experience and industry knowledge of startups and emerging business is crucial for providing reliable legal advice. Our clients come from a range of genres spanning multiple fields and areas. We can assist clients from the following fields and backgrounds, including but not limited to the following:
Pre-seed stage
Seed-stage
Developmental startups
Emerging startups
Venture-backed startups

Mobile app startups
Consumer products products
Manufacturing startups
Fashion/apparel startups
Digital media startups
Green industries startups
Food/beverage startups
International startups
+ numerous others
► 
Startup Practice Areas
Our startup practice areas range from providing business law and corporate advice/counsel to early-stage companies, as well as assisting with financing and securities, raising capital, and planning exits for startup founders.
Our Startups & Formations practice can assist businesses with a wide variety of common startup tasks:
Startup Formations and Governance

Axis represents new business with startup tasks. Whether your business consists of a  Corporation, S-Corporation, LLC, LLP, LP, general partnership, joint venture, and other business entity, it will face common startup formation and governance matters.

Most startups choose to form in a handful of well-known states, such as California, Delaware, New York, Texas, Wyoming, Nevada, Arizona, and others.  We can assist your startup form properly and maintain its corporate health  by adhering to the requirements and formalities necessary to remain in good standing with the appropriate governmental agencies.

Annual Reports
Articles of Incorporation
Certificate of Good Standing
Certificates of Incorporation
By-Laws
DBA (Sole Proprietorship)
Dissolutions
Employer/Employee
Federal EIN

Founders' Agreement
Foreign Qualification
Franchise Board Information
Good Standing Certificates
Incorporator's Statements & Resolutions
Licensing (City/County)
Meeting Minutes
Non-Profit 501(c)(3) Applications

Operating Agreements
Resolutions (General)
Sales Licenses
Statement of Information
Stock Certificates
Tax Informational Sheet
Tax Registrations
Zoning Applications
Startup Financings and Investments

We assist startup clients with a wide variety of financing and investment transactions. Whether your startup is pursuing equity issuances, debt-based financings, new investments, acquisitions, incentive-based issuances, or others, we can assist. For startups, the most common type of financing transactions include the following:

Asset Purchase Agreements
Assignments
Business Loan Agreements
Buy-Sell Agreements
Collateral Assignments & Security Agreements
Convertible Notes
Deal Memos

Debt Financings
Equity Incentive Plans
Equity Financings
Investor Agreements
Lock Up Agreements
Mezzanine Loans
Memos of Understanding
Non-Profit Financings
Pledge Agreements
Promissory Notes
Restricted Stock Purchase Agreements

Revolving Notes
SAFEs
Section 83(b) Elections
Securities filings
Stock Issuance
Stock Incentive Plans
Stock Purchase Agreements
Term Sheets
Startup Intellectual Property & Licensing

Axis assists clients with a wide variety of intellectual property and licensing matters, ranging across copyright, trademark, trade secret, licensing, confidentiality, and related matters:

Confidentiality Agreements
Copyrights
Copyright Assignments
Copyright Infringement
Content-Licensing Agreements
End-User Agreement
Endorsement Deals

Intellectual Property Assignment
Licensing Contracts
Merchandising
Non-Disclosure Agreements
Privacy Policies
Records Retention Policies
Software Licensing Agreements

Trademarks
Trademark Disputes
Trademark Infringement
Trademark Registrations
Web Hosting Agreements
Website Terms & Conditions
HR, Labor & Employment for Startups

Axis assists clients with numerous labor law, wage/hour, HR, and employee/employment legal matters, specifically including hiring/firing matters, employee and independent contractor agreements, and compliance with wage ordinances, and local rules. For startups, these issues commonly involve the following:

Labor Law Compliance
Wage & Hour Compliance
Consultant Agreements
Discipline Policies
Employment Agreements
Executive Employee Agreements

Employee Disputes
Employee Handbooks
Employee IP Assignment
Employee Stock Options
Employee Separate/Release Agreements
Employee Wage/Hour Informational Sheet
FMLA Leaves
HR Policies

Independent Contractor Agreements
Non-Compete / Non-Solicit Agreements
Risk Management
Sales Rep Agreements
Terms of Use Policies
Startup Contracts and Transactions

Axis can assist clients with a wide variety of business agreements and transactions with business partners, including but not limited to the following:

Advertising agreements
Agent Agreements
App development Agreemeents
Consulting agreements
Contractor agreements

Distribution Agreements
Marketing Agreements
OEM Agreements
Manufacturing Agreements
Professional Services Agreements
Production Agreements

Purchase Order Agreements
Supply Agreements
U.S. Distribution Agreements
Website development Agreements
Numerous others
Real Estate

Axis regularly assists clients with real estate matters, including commercial leases, subleasing, landlord relations, property/casualty claims, and similar matters.  For most business clients, the most common legal issues include the following:

Commercial leasing
NNN Leases
Commercial subleases

Landlord relations
Landlord-commercial tenant matters
Commercial lease litigation

Property/casualty claims
Environmental liability
Security liability
Mergers, Acquisitions, and Exits

Axis can also assist your startup with exit strategies, including mergers & acquisitions, business sales, asset purchases, and similar types of exits. For startups, the most common type of exists and exit-type transactions include the following activities:

Startup exits
Founder exits
Founder compenesation packages
Non-disclosure agreements

Business sales
Business transitions
Business exit strategies
Buy-outs and restructurings
Startup reorganizations
Startup acquisitions

Mergers & Acquisitions
Investment banking legal services
Term sheets
Due diligence investigations and reviews
►
Our Billing Philosophy and Fees
 We have a wide variety of billing arrangements that are flexible for businesses of all sizes and types. On many  occasions, we provide legal services to business clients on a flat fee, or budgeted basis, by which the overall legal expenses are capped for purposes of the task or project being performed. It is generally a very straightforward  process, and many clients are pleased to learn how affordable it can be to obtain reliable legal advice for their business matter.
We also use traditional legal billing structures, such as hourly services, as well as hybrid billing arrangements for clients whose billing needs are more specific. Our billing practices reflect the philosophy of providing value-added services for clients, in a cost-effective, affordable, and reliable manner. Most businesses generally cannot afford the high legal fees of large law firms, which can feel overwhelming, especially when there are multiple timekeepers assigned to a file all doing what appears to be the same or similar tasks. Our billing philosophy specifically is designed to avoid the types of billing practices that frustrate business clients the most.
► 
Getting Legal Help
If you need experienced legal counsel in connection with representation with a startup or startup formations, or a startup lawyer ,  please contact us for legal assistance today. Call today for free consultation, and in as little as 15 minutes, you could have peace of mind with respect to the handling of  your legal matter. Call us today at (213) 403-0130 or info@axislc.com .
► 

Read our Business FAQs

Our FAQs answer the most common issues faced by startups and  businesses.

We have an extensive FAQ Library that covers the most common questions we get from businesses, as well as FAQs on recent changes in  law affecting businesses .

► Learn About Our Recent Projects

Have we counseled businesses like yours? All the time.

We have represented a variety of business clients in numerous industries across multiple disciplines and practice matters. Here are some of the highlights:

► 
AS SEEN IN
Our talented legal counsel has been quoted in a number of press outlets, including the following: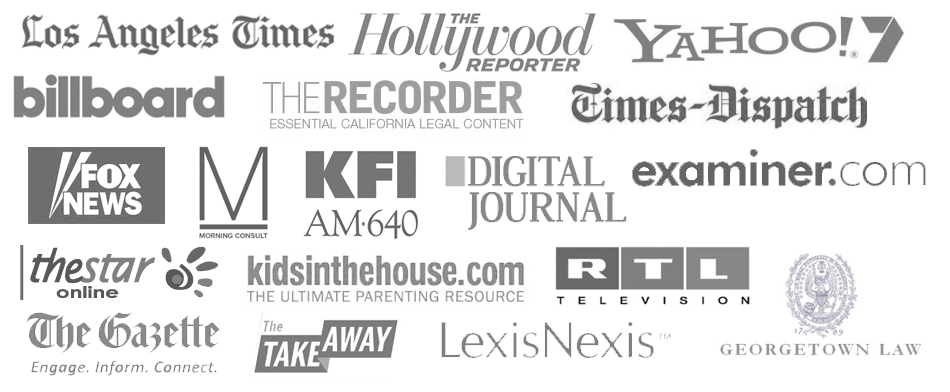 ►
Our Awards and Accolades
Our talented legal counsel has  consistently been recognized for excellence in legal services, and has been rated or ranked by Avvo, SuperLawyers, Euromoney's Definitive Guide to Leading Litigation Lawyers & Law Firms, Los Angeles Magazine, and others.
Superlawyers – Rising Stars (2013, 2014, 2015, 2016, 2017, 2018, 2019, 2020) – Top 2.5% of Attorneys in the State
"Superb" Rated by Avvo.com (2011, 2012, 2013, 2014, 2015, 2016, 2017, 2018, 2019, 2020)
"Top Attorneys – Los Angeles Magazine (2013, 2014, 2015, 2016, 2017, 2018, 2019, 2020)
Recognized as one of the Global 100 Lawyers in Business Law (2017)
"Business Law Firm of the Year" – ACQ/Intertrust Magazine (2016)
"Top Business Law Firm" – Finance Monthly Magazine (2016)
"Superb" Rated by Avvo.com (2011, 2012, 2013, 2014, 2015, 2016, 2017)
Lawyers of Distinction (2016)
"Up and Coming Attorneys" (2010)
Euromoney's Definitive Guide to Leading Lawyers and Firms (2009)
► 
Read our Latest Reviews







Read All Reviews

*** Testimonials are not a guarantee of any success or outcome, nor any guarantees about your legal matter. Each case is unique.
► 
Serving Clients Nationwide and in 22+ Countries Internationally
We represent clients seeking a startups and formations attorney throughout the U.S. and in 22+ countries internationally.
KEYWORDS
startup lawyer  | startup attorney | startup law firm | startup formations | lawyer for startup | law firms for start ups
Summary
Reviewer
Review Date
Reviewed Item
Startup Lawyer Startup Attorney Law Firm for Startups
Author Rating