►

Awards and Recognitions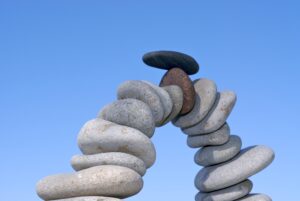 During the course of practice, the legal talent at AXIS has obtained a number of achievements, recognitions, and accomplishments. Axis Legal Counsel's legal talent has consistently been recognized for excellence in legal services, and has been rated or ranked by Avvo, SuperLawyers, Euromoney's Definitive Guide to Leading Litigation Lawyers & Law Firms, Los Angeles Magazine, and others.
►

Learn More about our Recognitions
Rabeh M. A. Soofi, the managing attorney of the firm has been awarded consistently over the course of 15 years for her knowledge and experience with the law.
Rabeh is recognized as  Top Women Lawyer by SuperLawyers and Los Angeles Magazine, as well as being honored multiple times as a "Top Attorney – Rising Star" by SuperLawyers, awarded to only 2.5% of attorneys under 40.  Rabeh is rated as a "Superb" lawyer by Avvo.com, and ranked 10 / 10 for her experience, industry recognition, and professional conduct.  Rabeh has been recognized as a "Future Star" by Euromoney's Definitive Guide to America's Leading Firms and Attorneys. She has been rated as one of the top "Gamechangers" in the field of Entertainment and Business law by ACQ Global / Intertrust Magazine, and is one of few lawyers with outstanding accomplishments in both transactional and litigation fields of law.
►

National Awards and Recognitions 
Top Women Lawyers of Southern California" – Los Angeles Magazine
 SuperLawyers Rising Stars
 Corporate LiveWire Global Award for Excellence in Law
Recognized by Euromoney's "Leading Guide to Lawyers and Law Firms"
Member of "Lawyers of Distinction"
 AXIS has been rated "Top Business Law Firm" – Finance Monthly Magazine's 2016 Global Awards
Rated as one of the top "Gamechangers" in Entertainment/Business Law by ACQ Global/Intertrust Magazine
►

As Seen In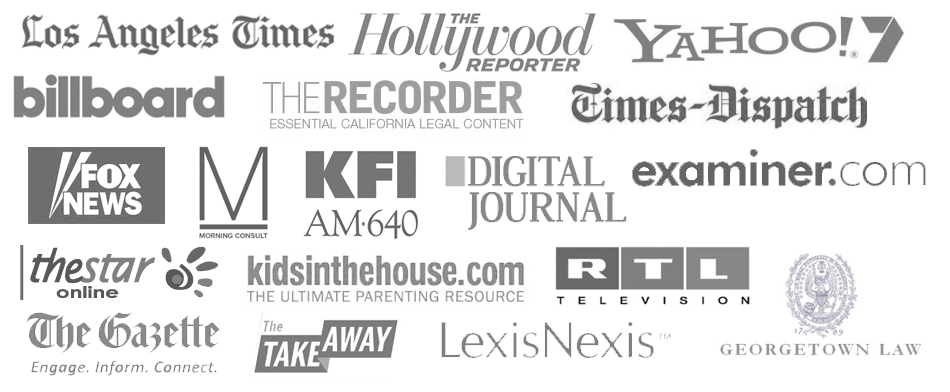 ►
Our Latest Charitable Giving Projects
Did you know that our clients' legal dollars are hard at work giving back to the community? We're using is a significant donor and supporter of a multitude of charitable giving projects in the community as well as nationwide, donating a portion of legal fees to a variety of underserved needs and causes. Check out at our latest charitable giving projects below, and know that in supporting Axis, you are helping us improve hundreds of lives.
►
National Recognition
The talent at Axis has been recognized nationally for its legal services in a variety of publications, news outlets and other channels across the nation and internationally.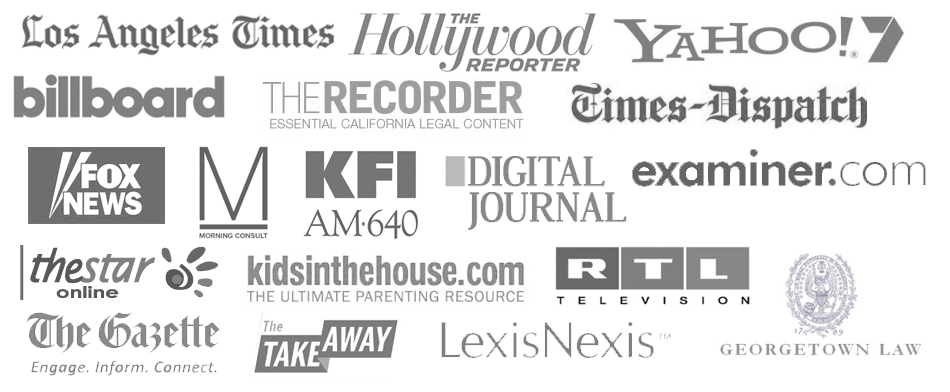 ► 
Representing Clients from 22+ Countries Internationally
Axis has represented a wide variety of business clients  in numerous deals, transactions, contracts, agreements, disputes and legal matters. For information on how we may be able to assist you, please contact info@axislc.com.