► 

Entertainment Law Practice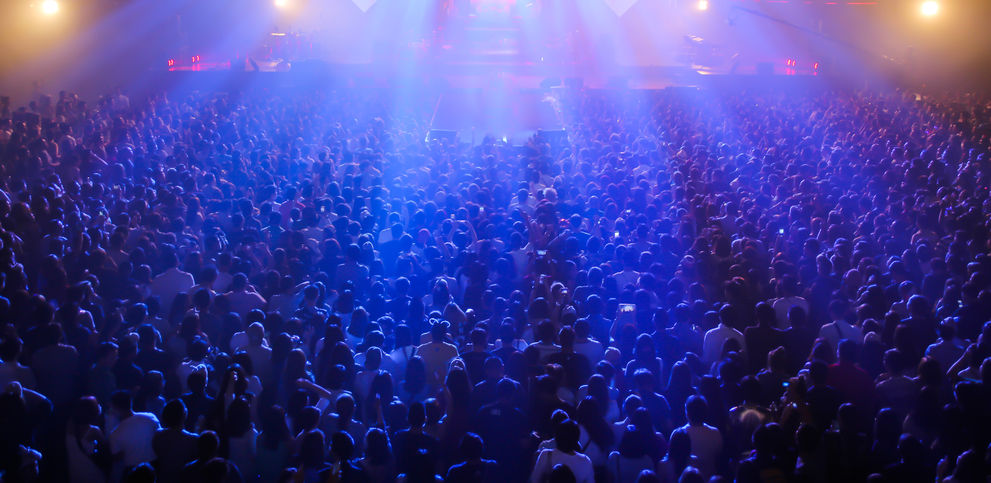 Based out of the heart of Los Angeles, the entertainment capital of the world, Axis Legal Counsel's entertainment practice serves clients spanning the entertainment industry.
We have counseled numerous clients and potential clients in the areas of film, television, music, literary, visual arts, photography, fashion, and digital media.
►

Who We Represent
Axis Legal Counsel serves the entertainment industry, including entertainment talent, creative professionals, and influencers across multiple medium, including film, television, music, new media, mobile apps, radio, online, and numerous others:
Talent Representation
Entertainment Loan-outs
Actors/Actress
Artists
Bands and Music Groups
Composers
Designers
Influencers
Models
Musicians
Singers/Songwriters
Stylists
Technical Talent
Writers, Authors, and Novelists
►

Our Entertainment Practice Areas
Axis Legal Counsel can assist your entertainment businesses in full-service legal representations that span multiple practice areas for comprehensive legal coverage:
Entertainment Business Law
Business Tax Law
Formations & Dissolutions
Contracts & Transactions
Talent Agencies
Casting Agencies
Managers and Management
Production Companies
Post-Production Companies
Publishers and Co-Publishers
Public Relations
Independent Record Labels
Entertainment Services
Entertainment Businesses
►

Music Law and Music Industry 
Axis provides full-service representation in the field of music law and to music industry clients. Axis has extensive experience involving music matters of nearly every kind and nature:
360 Deals
Artist Development Contracts
Artist-Producer Transactions
Artist-Record Label Transactions
Band Formations
Band Disputes
Band Management Disputes
Composition Rights
Contract Negotiations
Copyright Infringement
Distribution Agreements
Licensing Agreements
Live Performance Agreements
Manager Agreements
Merchandising
Music Royalties Disputes
Recording Contracts
Recording Agreements
Royalties Accounting
Trademark Infringement
►

Film and Television
Axis provides broad-coverage legal services in all areas of film and television, and has represented numerous clients in film matters. We can assist filmmakers, producers, screenwriters, production companies, collaborators, independent studios, post-production companies, and others involved in the filmmaking process with all types of film legal issues:
Film Finance
Film Production
TV Series Developmental Agreements
Features, Shorts, Documentaries, and Others
Option/Purchase Agreements
Collaboration/Shopping Agreements
Production Agreement
Screenwriting Agreements
Counterfeiting and Piracy
Trademark / Copyright Infringement
Chain of Title
Collaboration Agreements
Distribution and Sales Agreements
Licensing Agreements
Producer Representation
Syndication Rights
Television
►

Visual Arts and Photographers  
Axis's entertainment law practice spans to include the visual arts, photography, and sculpture, and the legal issues relating thereto. Whether you are  a visual artist, sculptor, and photographer, Axis can assist you with a wide variety of matters involving the visual arts and photography, spanning educational, artistic, gallery, editorial, and commercial matters:
Art Sales
Art Finance
Contract Negotiations
Counterfeiting
Copyright Infringement
Commission Agreements
Consignment Agreements
Distribution Agreements
Entertainment Disputes
Entertainment Litigation
Licensing Agreements
Merchandising
Gallery Exhibitions
Museum Exhibitions
Rights of Publicity
Sales Agreements
Trademark Infringement
►

Fashion Industry
Axis's legal services extend to the representation of fashion industry clients.  In the fashion industry, clients can consist of designers, producers, models, fashion houses, manufacturers, retailers, and apparel distributors, as well as others. We can provide fashion law legal services in a wide variety and array of legal matters:
Design Agreements
Counterfeiting
Models and Model Agreements
Fashion Houses
Copyright Infringement
Apparel distribution
Distribution Agreements
Merchandising
Production Agreements
Retail Agreements
Sales Agreements
Trademark Infringement
Trade Dress Disputes
►

Authors, Publishers and the Literary Industry
Publishing Agreements
Academic Publishing
Audio Book Publishing
Contract Negotiations
Copyright Infringement
Ghostwriting Agreements
Rights of Publicity
Sales Agreements
Self-Publishing
Screenwriting Agreements
Script Publishing
Trademark Infringement
 

Entertainment FAQs

Our FAQs answer the most common issues faced by entertainment clients.

We have an extensive FAQ Library that covers the most common questions we get from entertainment clients, as well as FAQs on recent changes in law.

 

Our Recent Projects 

Have we counseled businesses like yours? All the time.

We have represented a variety of business clients in numerous industries across multiple disciplines and practice matters. Here are some of the highlights.
►
Our Latest Charitable Giving Projects
Did you know that our clients' legal dollars are hard at work giving back to the community? Axis is a significant donor and supporter of a multitude of charitable giving projects in the community as well as nationwide, donating a portion of legal fees to a variety of underserved needs and causes. Check out at our latest charitable giving projects below, and know that in supporting Axis, you are helping us improve hundreds of lives.
►

National Recognition
The talent at Axis has been recognized nationally for its legal services in a variety of publications, news outlets and other channels across the nation and internationally.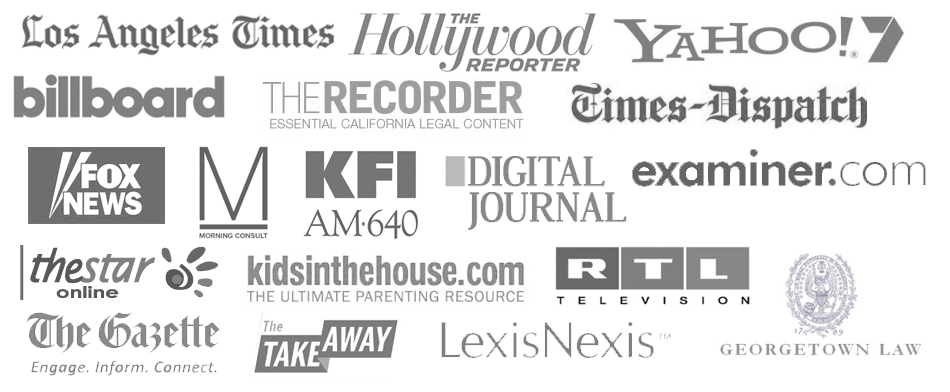 ►
Representing Clients from 22+ Countries Internationally
Axis has represented a wide variety of business clients  in numerous deals, transactions, contracts, agreements, disputes and legal matters. For information on how we may be able to assist you, please contact [email protected].