►
Intellectual Property

Axis assists clients of all sizes and types with intellectual property matters, including copyrights, trademarks, trade secrets, and other intellectual property.
Axis assists individual, businesses, startups, and entertainment industry clients with advice and counsel on numerous intellectual property matters spanning advisory services, contracts and agreements, intellectual property registrations, litigation, infringement, and enforcement.
► 
Intellectual Property Practice Areas
Our Intellectual Property  practice spans multiple practice areas, including but not limited to the following:
     Copyrights

Axis can assist you with a wide variety of copyright matters, spanning registration of copyright creative works of authorship, as well as the negotiation/licensing of copyrighted material, enforcement of copyrights when infringements are occurring, and litigation of disputes.

Copyright registrations
Copyright infringement
Cease and Desist Demands
Copyright licensing

Counterfeiting
Copyright litigation
Copyright claims
DMCA (Digital Millennium Copyright Act)
DMCA Counter-Notices and disputes

Copyright disputes
U.S./International copyright infringements
      Trademarks

Our trademark services range from representing clients in negotiating contracts and agreements involving trademark use, trademark registrations with the U.S. Patent & Trademark office, including responding to U.S. PTO Office Actions, and TTAB (Trademark Trials and Appeals Board proceedings), as well as civil enforcement of trademark registration

Trademark Registrations
Trademark searches
Trademark licensing agreements

Trademark infringement
Trademark disputes
Trademark civil litigation

U.S. PTO Trademark Responses to Offices Actions
TTAB Oppositions
TTAB Litigation
Concurrent uses
      IP Infringements

Axis represents clients initiate and respond to IP infringement, whether it involves infringing uses of registered IP, such as a copyright or trademark, or whether it involves misappropriation, breaches, infringement, or outright theft and misappropriation:

Cease/Desist Demands
Copyright infringement
Counterfeiting
DMCA Takedowns

Copyright Litigation
Computer Fraud / Abuse Act
Data Breaches
Non-disclosure agreement breaches

Trademark Litigation
Trade Secret Litigation
Trademark infringement
       Licensing Transactions

Axis represents clients in negotiating intellectual property licensing transactions involving a variety of products and services:

Celebrity licensing transactions
Concept development agreements
Copyright licensing
Endorsement deals
Franchise/Franchise agreements

IP Licensing
Influencer Agreements
Memorabilia licensing
Non-disclosure agreements

Promotional agreements
Sports licensing
Startup / emerging company licensing Trademark licensing
    Online / Internet Disputes

Axis can also assist you in online and internet disputes involving domain names, digital communications, infringements, and take-downs:

Cyberslander
DMCA Takedowns
DMCA Counter-notifications  and disputes

Internet Uniform Dispute Resolution Proceedings (UDRP) Electronic Communications Protection Act (ECPA) Responses
Subscriber Notices

Right of publicity claims
Privacy violations
Invasions of Privacy
 

Read our Business FAQs

Our FAQs answer the most common issues faced by businesses.

We have an extensive FAQ Library that covers the most common questions we get from businesses, as well as FAQs on recent changes in law affecting businesses.
►Visit our Entire FAQ Library

 

Our Recent Projects 

Have we counseled businesses like yours? All the time.

We have represented a variety of business clients in numerous industries across multiple disciplines and practice matters. Here are some of the highlights.
►

National Recognition
The talent at Axis has been recognized nationally for its legal services in a variety of publications, news outlets and other channels across the nation and internationally.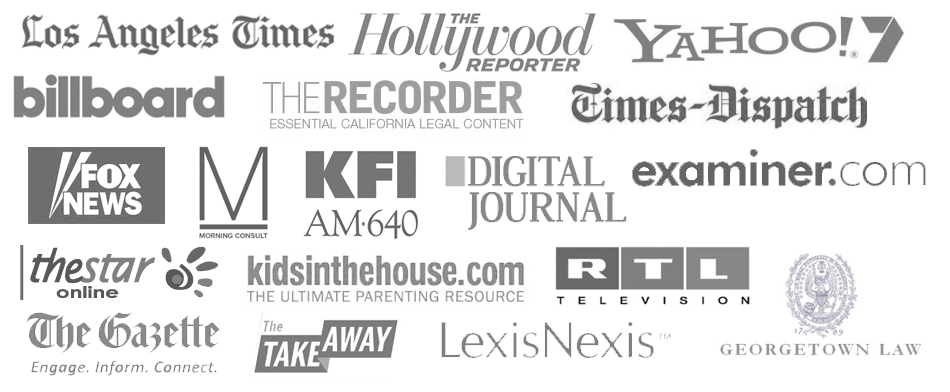 ►
Representing Clients from 22+ Countries Internationally
Axis has represented a wide variety of business clients  in numerous deals, transactions, contracts, agreements, disputes and legal matters. For information on how we may be able to assist you, please contact [email protected].