►
Healthcare and Medical Business Law
Axis represents clients in the Healthcare Industry, including Physicians, Doctors, Hospitals, and Medical Groups.
Our Healthcare Practice spans the representation of healthcare law, healthcare transactions, medical businesses, privacy compliance including with HIPAA, HITECH, and the Confidentiality of Medical Information Act (CMIA), healthcare mergers and acquisitions, labor and employment issues involving healthcare businesses, intellectual property law affecting medical businesses, and numerous others.
► 
Who We Represent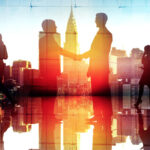 Axis represents a wide variety of clients in Healthcare transactions and disputes, from a variety of backgrounds and sectors:
Doctors and physicians
Physician groups
Professional medical corporations
Healthcare facilities
Hospitals
Surgery centers
Healthcare business associates

Healthcare startups
Healthcare-industry mobile apps
Mobile records custodians
Healthcare industry clients
► 
Healthcare Practice Areas
We assist healthcare clients with a wide variety of legal matters, including but not limited to the following:
       Medical Businesses and Professional Medical Corporations

Axis assists medical industry clients with a wide variety of legal issues relating to forming, operating, running, and properly structuring medical businesses and professional medical corporations:

Annual Reports
Articles of Incorporation
Certificate of Good Standing
Certificates of Incorporation
By-Laws
DBA (Sole Proprietorship)
Dissolutions of healthcare businesses
Employer/Employee
Federal EIN

Foreign Qualification
Franchise Board Information
Good Standing Certificates
Incorporator's Statements & Resolutions
Licensing (City/County)
Meeting Minutes
Medical corporation formation
Professional Corporation Licensing
Physician group agreements

Operating Agreements
Partnership agreements
Securities and stock issuances
Securities law
Tax law
Tax registrations
Zoning and real estate agreements
      Purchase / Sale of Medical Practices

Axis assists medical industry clients with legal advice, counsel, and handling of the purchase/buy and sale of medical practices.  The most common types of business sales include the following transactions:

Buy-sell agreements
Acquisitions
Asset Purchase Agreements
Assignments
Business Loan Agreements
Buy-Sell Agreements
Collateral Assignments & Security Agreements
Convertible Notes
Deal Memos
Debt Financings

Equity Incentive Plans
Equity Financings
Investor Agreements
Lock Up Agreements
Mergers
Mezzanine Loans
Memos of Understanding
Non-Profit Financings
Pledge Agreements

Promissory Notes
Restricted Stock Purchase Agreements
Revolving Notes
Sales Agreements
Stock Issuance
Stock Incentive Plans
Stock Purchase Agreements
Term Sheets
        Privacy Law Compliance

Axis assists healthcare industry businesses with privacy law compliance, including HITECH, HIPAA, and the federal regulations, as well as the Confidentiality of Medical Information Act regulations:

Labor Law Compliance
Wage & Hour Compliance
Consultant Agreements
Discipline Policies
Employment Agreements
Executive Employee Agreements

Business Associate Agreements
Medical Records Processing Agreements
Professional Services Agreements
Privacy Auditing
Privacy Breach Claims
Privacy Litigation

Privacy Compliance Program Establishment
Privacy Training
Privacy Auditing
Privacy Breach Investigations
            Intellectual Property & Licensing

Axis assists healthcare industry clients with a wide variety of intellectual property and licensing matters. For intellectual property clients, the most common legal issues tend to involve copyright, trademark, trade secret, licensing, confidentiality, and related matters:

Confidentiality Agreements
Copyrights
Copyright Assignments
Copyright Infringement
Content-Licensing Agreements
End-User Agreement
Endorsement Deals

Intellectual Property Assignment
Licensing Contracts
Merchandising
Non-Disclosure Agreements
Privacy Policies
Records Retention Policies
Software Licensing Agreements
Sweepstakes & Contests

Trademarks
Trademark Disputes
Trademark Infringement
Trademark Registrations
Web Hosting Agreements
Website Terms & Conditions
      Labor & Employment

Axis assists healthcare industry businesses with numerous labor law, wage/hour, HR, and employee/employment legal matters. For business clients, the most common legal issues that arise in labor and employment law include hiring/firing matters, employee and independent contractor agreements, and compliance with wage ordinances, and local rules, as well as the following:

Labor Law Compliance
Wage & Hour Compliance
Consultant Agreements
Discipline Policies
Employment Agreements
Executive Employee Agreements

Employee Disputes
Employee Handbooks
Employee IP Assignment
Employee Stock Options
Employee Separate/Release Agreements
Employee Wage/Hour Informational Sheet
FMLA Leaves
HR Policies

Independent Contractor Agreements
Non-Compete / Non-Solicit Agreements
Risk Management
Sales Rep Agreements
Terms of Use Policies
     Contracts and Transactions

Axis assists healthcare industry business clients with a wide variety of business agreements and transactions with business partners. For business clients, the most common types of contracts and transactions tend to involve the following:

Advertising agreements
Agent Agreements
App development Agreemeents
Consulting agreements
Contractor agreements
Confidentiality agreements

Distribution Agreements
Intellectual property agreements
Licensing agreements
Non-Competes
Non-Solicits
Endorsement deals
Marketing Agreements
OEM Agreements
Manufacturing Agreements
Privacy policies

Records retention
Purchase Order Agreements
Supply Agreements
 Distribution Agreements
Website development Agreements
Professional Services Agreements
Production Agreements
Numerous others
     Real Estate

Axis assists healthcare business clients with real estate matters, including commercial leases, subleasing, landlord relations, property/casualty claims, and similar matters. For real estate clients, the most common issues tend to involve:

Commercial leasing
NNN Leases
Commercial subleases

Landlord relations
Landlord-commercial tenant matters
Commercial lease litigation

Property/casualty claims
Environmental liability
Security liability
       

Read our Business FAQs

Our FAQs answer the most common issues faced by businesses.

We have an extensive FAQ Library that covers the most common questions we get from businesses, as well as FAQs on recent changes in law affecting businesses.
►Visit our Entire FAQ Library

     

Our Recent Projects 

Have we counseled businesses like yours? All the time.

We have represented a variety of business clients in numerous industries across multiple disciplines and practice matters. Here are some of the highlights.
►

National Recognition
The talent at Axis has been recognized nationally for its legal services in a variety of publications, news outlets and other channels across the nation and internationally.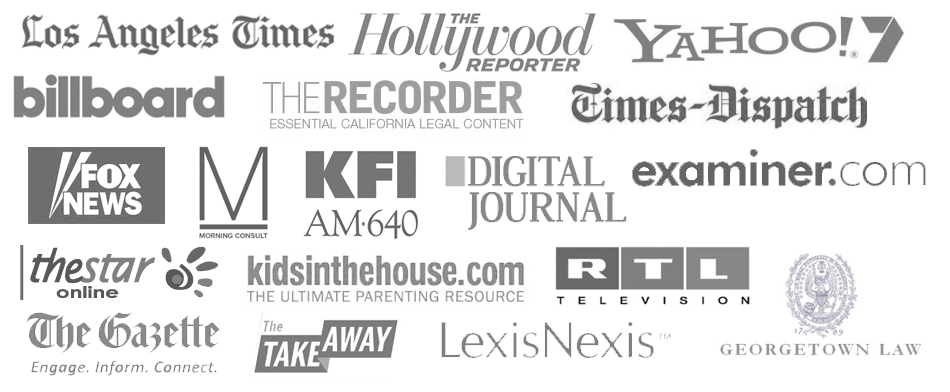 ►
Representing Clients from 22+ Countries Internationally
Axis has represented a wide variety of business clients  in numerous deals, transactions, contracts, agreements, disputes and legal matters. For information on how we may be able to assist you, please contact [email protected].