►
Art Lawyer | Art Law | Art Attorney 
Looking for the Right Art Lawyer?
Axis Legal Counsel provides strong and affordable

legal representation for Art and Art Industry clients.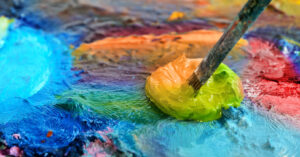 Axis provides full-service representation to the Arts and Visual Arts Industry including Artists, Galleries, Painters, Museums, Consignors, Sculptors, and Buyers. Whether it involves the representation of artists, photographers, sculptors, visual artists, painters, galleries, consignors, buyers, or others, Axis' practice can provide high quality representation of those involved in the arts and visual arts industry.  We serve art clients on both transactional matters and disputes spanning the field of visual arts.

► 
Who We Represent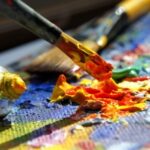 Axis can assist numerous types of art industry clients involved in and connected with the art industry. In visual arts, there are a number of types of players and professionals:
Artists
Visual artists
Graphic artists
Designers
Sculptors

Galleries
Art buyers
Art finance and lenders
Museums
► 
Art Law and Industry Practice Areas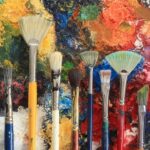 We serve clients involved with the Visual Arts industry with a variety of legal matters. Whether it involves contract negotiations, entity formation, compliance with laws and regulations,  licensing, copyright/trademark matters, consulting, strategic advice, financings, consignments, exhibitions, or related matters, Axis offers high-quality legal representation to art industry clients.
   Art Law Contracts and Transactions

Axis represents clients, including visual arts creatives,  in a wide variety of agreements, deals, and transactions. For art law clients, the most common art law contracts and transactions include the following:

Artwork agreements
Art Finance
Art Licensing
Commission agreements
Consignment agreements

Gallery agreements
Gallery showings
Exhibition agreements
Museum agreements
Museum rights
Merchandise Agreements
New media
Option agreements

Resale royalties
Sales and purchases
Sales agreements
Unfair competition
Visual artist statutory rights
    Intellectual Property & Licensing

Axis assists clients with a wide variety of intellectual property and licensing matters, ranging across copyright, trademark, trade secret, licensing, confidentiality, and related matters. For art industry clients, the most common issues are as follows:

Confidentiality Agreements
Counterfeiting
Copyrights
Copyright Assignments
Copyright Infringement

Intellectual Property Assignment
Licensing Contracts
Non-Disclosure Agreements
Licensing Deals
Piracy

Trademarks
Trademark Disputes
Trademark Infringement
Trademark Registrations
►
What Does an Art Lawyer Do?  
Art law is at the center of the unique intersection between creativity and the legal process.  Artists, curators, investors, dealers, museums, galleries, and a variety of others involved with the creation, preservation, commission, and sales of art are often faced with legal issues and the laws that govern the world of art.  Expertise in art and art law is a must when selecting an art law firm to assist with the matters.   Our  Art Law Practice provides experienced, reliable, and multi-disciplinary approach to art law matters regardless of the client or size of the engagement.
If you need an experienced art attorney with artist representation, gallery/dealer representation, collectors, art finance and financing, art acquisition, art disposal, dispute resolution, international arbitration or international litigation involving art, visual artist rights, or structured gifts to museums, galleries, or other estate-planning, contact us for a free consultation and speak with an Art Attorney Art Law Firm Los Angeles.
►

Legal Issues in Art Law 
Art law is a broad legal field that encompasses a variety of legal transactions, dispute resolution, and other matters that involve professionals from the art industry.
Intellectual Property. At the forefront of the art-creation process, artists, visual artists, sculptors, and others who create art often seek protection for the creative expression of art, including through copyright registrations, applications, and other protections that might include trademarks of the artist's brand, logo, or other design. AXIS has experience representing a variety of individuals and entities with intellectual property protections and can assist in the protection of creative expression of art and new works of art.
Licensing. Works of art are routinely licensed to others, individuals, entities, entertainers, and countless other types of clientele by artist through art licensing agreements by which royalty-paying or royalty-free uses are permitted by the user, so that the ownership of the work remains with the arts while the licensed use is permitted throughout a particular market channel, domestically, internationally, or world-wide. AXIS has represented clients with the art licensing process and  can assist in providing representation that properly documents the licensing arrangement being reached.
Art Contracts and Transactions.  Contracts and transactions are at every corner of the art law field. Whether arising out of the establishment of a studio, hiring staff, presentation of an exhibition, negotiations between gallery and artist, acquisition agreements, as well as preservation, consignment, and installation,  AXIS can help through the legal process.  Because of the unique set of legal issues presented by art contracts and transactions, expertise is required as to the legal issues being triggered depending on the clients being represented.
Art Investments, Loans, and Finance.  Art investment law refers to the transactions involving investments into or using artwork.  Art finance and art financing occurs when financial institutions provide loans to individuals or entities using valuated artwork as collateral.  Art loans can be made to artists for works that are in progress, to provide working capital, or to fund a commission project of a larger scale.  Art loans can also be made as bridge loans or to finance the new purchase of art through acquisition financing.
Art Insurance and Insurance Recovery.  Once it is created, displayed, or exhibited, Art must be carefully safeguarded to preserve against its value. When casualties happen, the insurance that insures works of art is often specialty insurance or through a surplus lines insurer that may contain a number of exclusions for the type of causing resulting in damage to the Art. AXIS has significant experience with insurance coverage, recovery, and bad faith matters including for art and fine art, and can assist with property/casualty claims, as well as claims arising from damage in transit, fires, environmental conditions, and others.
Estate-Planning Involving Art. Art collectors and owners of art often include their collections in their estate planning documents, sometimes providing gifts outright and in other instances structuring gifts to museums, galleries, and others through charitable trusts or other similar types of estate planning instruments. AXIS can assist with the estate-planning process as well as structuring the disposition or distribution of works of art to their ultimate intended beneficiaries.
Art Litigation, Art Dispute Resolution, and Art Lawsuits. Art lawsuits, litigation, and dispute resolution arise when there are disputes between individuals or entities involved in the art field or over specific collections or works of art. Artists rights are also triggered under state and federal law, for example, when issues of resale royalties arise, or through the defacement of public art.  AXIS Legal Counsel has substantial experience with dispute resolution, lawsuits, litigation, including involving works of art and art professionals, and can assist with the process cost-effectively.
► Types of Clients Who Need Art Law Advice
The world of fine art is very broad and can entail a number of different types of clients, which include but are not limited to auction houses, artists, visual artists, sculptors, dealers, personal collectors, copyright owners, charities and non-profits, libraries, musuems, art galleries, exhibitionists, art lenders, and others.
► 

Hiring an Art Law Firm 
M Hiring an art law firm or an art attorney often begins with a conversation between the client and attorney to determine the scope of the services needed.  Depending on the issue, the work could be performed with relative speed, or may take additional planning and collaboration between you and AXIS.  For contracts, transactions, and strategic advice, we generally provide an overview of how long the project is expected to take, as well as a budget. Most of the work that we do for art law clients tends to be done on a flat-fee or project-fee basis.  For art law disputes, law suits, or litigation, many of the variables are often not known at the start of the engagement, but we regularly apprise clients of timing, budgetary, and other concerns periodically throughout the engagement to provide predictability and open communications.
►

What Can an Art Lawyer Help You With?
What Kinds of Legal Issues Can an Art Attorney Help With? 
AXIS Legal Counsel's art law practice can assist with a variety of legal matters, including but not limited to the following:
Artist Representation
Artist's Rights
Art Authenticity
Art Dealers
Art Collectors
Art Finance and Art Financing
Art Fraud
Art Law
Art Lawsuits
Art Litigation
Art Loans
Art  Bulk Sales
Art Counterfeiting
Art  Copyright Applications
Art  Copyright Infringement
Art  Cyber-Piracy
Art Donations
Art Importing
Art Licensing
Art Merchandising
Arbitrations
Estate Planning
Galleries
Gallery Rights
Gifting of Art and Art Collections
Insurance Coverage
Insurance Bad Faith
Lawsuits
Museum Rights
Nonprofits
Private Collectors
Trademark Registrations
Trademark Infringement
   

Entertainment FAQs

Our FAQs answer the most common issues faced by entertainment clients.

We have an extensive FAQ Library that covers the most common questions we get from entertainment clients, as well as FAQs on recent changes in law.
►Visit our Entire FAQ Library

   

Our Recent Projects 

Have we counseled clients like your? All the time.

We have represented a variety of business clients in numerous industries across multiple disciplines and practice matters. Here are some of the highlights.
Keywords:
Art lawyer | Art lawyer | Los Angeles Art lawyer | Los Angeles Art attorney | Los Angeles Art attorney | Lawyer for Artists| artist lawyer