►
Los Angeles Fashion Attorney  
We represent Fashion law and Fashion industry clients throughout
Los Angeles, and California and  22+ Countries Worldwide

In fashion, it's all about finding the right fit. Whether you're a manufacturer, importer, designer or retailer, you need attorneys who understand your business, its needs, and its goals. AXIS Legal Counsel's  Fashion Law Practice has the experience, innovation and creativity to create a unique fit with your needs.
Searching for the right fashion law attorney to represent you can be a difficult decision. AXIS Legal Counsel provides full-service fashion law firm support for fashion clients in California and from around the world.

► 
Who We Represent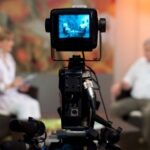 Axis represents numerous types of clients involved in the fashion industry. Our clients include but are not limited to the following:
Buyers
Manufacturers
Distributors
Licensors

Retailers
Designers
Wholesalers
North America partners
►
Fashion Law Practice Areas
We represent clients involved with the fashion industry with a variety of legal matters. Whether it involves contract negotiations, entity formation, compliance with laws and regulations,  licensing, copyright/trademark matters, consulting, strategic advice, or production issues,  Axis offers fashion industry clients high-quality legal representation spanning multiple legal fields.
      Fashion Industry Businesses

Axis helps fashion industry professionals form, run, and operate their loanouts and businesses in compliance with the applicable laws, rules, and regulations:

Business entity setup and formation
Legal compliance
C Corporations
S Corporations
LLCs
DBAs

Entertainment loan-out companies
Licensing and Permits
Production vehicles
Investment vehicles
Non-Disclosure Agreements
Tax Issues

Fashion businesses
Fashion contracts
Partnerships and ventures
Celebrity/Influencer ventures
     Contracts and Transactions

Axis represents entertainment professionals and businesses in a wide variety of contracts, negotiations, agreements and transactions:

Commission agreements
Commercial deals
Contract negotiations
Confidentiality agreements
Counterfeiting
Endorsement deals
Licensing and License Deals

Distribution agreements
Joint ventures
IP Agreements
Licensing
Merchandising
Model releases
Production deals
Publicity Contracts
Royalties agreements
Residual agreements

Rights of Privacy
Rights of Publicity
Real Property disputes
Suppliers & Distributors
Trademark Infringement
Trade Secrets
Wholesale Transactions
Work-hire agreements
   Intellectual Property & Licensing

Axis assists fashion law clients with a wide variety of intellectual property and licensing matters, ranging across copyright, trademark, trade secret, licensing, confidentiality, and related matters:

Confidentiality Agreements
Copyrights
Copyright Assignments
Copyright Infringement
Content-Licensing Agreements

Intellectual Property Assignment
Licensing Contracts
Non-Disclosure Agreements
Licensing Contracts
Video Synchronizations
Film Clip Licensing

Trademarks
Trademark Disputes
Trademark Infringement
Trademark Registrations
   Disputes

Axis represents clients matters in a wide range of disputes, lawsuits, and litigation, ranging multiple practice areas:

Participation/residual accounting
Accounting disputes
Intellectual property disputes
Contract disputes
Infringement

Breaches of contract
Film investment fraud
TV/Film financial mismanagement
Non-disclosure agreement breaches

Unfair competition
Invasions of privacy
Non-payment of debts or money for services rendered
Entertainment FAQs

Our FAQs answer the most common issues faced by entertainment clients.

We have an extensive FAQ Library that covers the most common questions we get from entertainment clients, as well as FAQs on recent changes in law.

Our Recent Projects 

Have we counseled clients like your? All the time.

We have represented a variety of business clients in numerous industries across multiple disciplines and practice matters. Here are some of the highlights.
►
What Does an Fashion Lawyer Do?  
Fashion law is mainly composed of a variety of legal fields, including Intellectual property (ex: protection against counterfeits bearing another's trademark or the illegal copying of a fabric's design), real estate and commercial leasing (ex: shop locations, landlord/tenant negotiations), employment law (ex: wage and labor issues), contract law (ex: licenses, sales agreements), business law encompassing both U.S. and International laws (ex: partnership agreements or incorporation, franchises, trade agreements, import/export law), tort law (ex: liability if someone is injured wearing a garment because it is flammable, uses lead based dyes, choking hazards, etc.), government regulation (ex: what information a fashion label must contain, signage posted in factories), and several other areas.
From start-up to international, companies in the fashion industry are often confronted with numerous legal challenges that can affect products, business operations and profitability. In an industry as competitive as fashion, there is no substitute for experience, involvement, and commitment.
AXIS can help clients handle sophisticated matters in all aspects of fashion, from textile and notions to retailer. In a world of changing trends and fickle customers, our committed approach provide quick responses to your needs.
►

What can a Fashion Lawyer Help With?
Fashion lawyers advise clients on legal issues facing the fashion, textile, apparel, luxury, footwear, jewelry and cosmetics industries. These issues run the gamut from licensing, merchandising, distribution and franchising agreements to intellectual property, employment and labor relation issues to safety, sustainability and consumer protection issues.
 Various aspects of corporate, real estate, tax and business law also come into play.  Fashion lawyers perform a broad range of duties from drafting and negotiating contracts; addressing and litigating trademark, copyright and other intellectual property issues; forming and dissolving business entities; advising on branding development and protection; and consulting on design protection, import-export, licensing and other issues.Fashion law clients include designers, fashion houses, distributors, manufacturers, modeling agencies, retailers and photographers.  AXIS is designed to give practical advice about unfair competition, confidentiality and non-disclosure, counterfeit goods and design protection, and brand development. We keep up with developments relating to the Design Piracy Prohibition Act and other evolving areas in fashion, design, and retail in order to provide well-grounded and cutting-edge legal advice to our fashion and design clients.Some of the examples of fashion law services we can provide include:
Brand Portfolio Protection
Licensing Agreements
Design and Trade Secret Protection
Sponsorship and Endorsement Arrangements
Domestic and International Trademark Registration and Enforcement
Business Formation and Partnership Arrangements
Employment Agreements
Confidentiality Agreements
Non-disclosure Agreements
Counterfeit and Customs Issues
Copyright Registration and Enforcement (when applicable)
Independent Contractor, Consultant, and Design/Development Agreements
Website Development and E-Commerce Matters
►

What Kinds of Legal Issues Will You Need as Fashion Law Firm For? 
AXIS Legal Counsel's fashion law and entertainment practice focuses on both transactional and litigation issues faced by members of the fashion industry.  AXIS has experience with a variety of issues pertinent to the fashion industry, including
Buyers
Counterfeiting
Copyright Applications
Copyright Infringement
Cyber-Piracy
Dilution
Distribution Agreements
Fraud
Garment Businesses
Importing
Licensing
Merchandising
Production
Rights of Privacy
Rights of Publicity
Real Property disputes
Suppliers & Distributors
Trademark Infringement
Trade Secrets
Wholesale Transactions
►

How Much Does it Cost to Hire an Fashion Attorney?
Hiring legal counsel to provide fashion law advice is not nearly as expensive as clients may think. AXIS is a boutique law from providing general and specialized legal services in the entertainment industry — meaning that your matter will be handled reliably, cost-effectively, and without the high fees that may come with hiring a large law firm.
We represent most clients in the fashion and entertainment industries using flat-fee, capped-fee, or other project-based billing. However, we also have a variety of flexible fee options available, including hybrid billing, retainer/monthly billing, and hourly billing for clients who prefer traditoinal services.
►

How Long Will my Project Take to Complete? 
Generally, we fulfill client orders for services on projects within 1 to 2 days. Obviously, it will depend on the exact nature of what you need. We suggest that you start by contacting us to tell us more about your project, and during the consultation, we will let you know what the estimated time frame will be, once we have more information from you. Most clients have their orders for services fulfilled within 1 to 2 days. If it will take longer than this timeframe, we will let you know.
►

How to Request a Flat Fee Quote?
The best way to request a flat fee quote for your project is to email us with what you need and, if it involves reviewing an agreement, a copy of your agreement. We will usually respond within 24 hours and provide you with the flat fee quote. Or, you can use the attached link to our form to Request a Consultation. 
There is no charge for budgeting. If you would like to go forward with our firm after receiving the quote, then we would love to work with you.
► 

Who Will Work on My Project?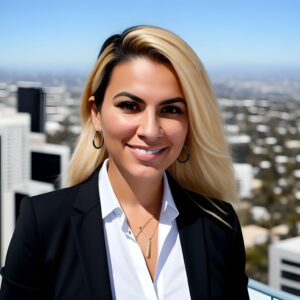 Meet our managing attorney, Rabeh Soofi. Rabeh is the founder of the firm and personally oversees all legal projects for clients. You will never be passed around from lawyer to lawyer, and your project will never be delegated to brand-new lawyers with no experience. We have a "clients first" approach, so we work very closely with clients to develop a good working relationship based on trust and mutual respect. Clients are never routed through receptionists or secretaries to have calls screened –  you will have direct access to your attorney, without any intermediaries, all the time, whenever you need help.  Read My Bio
►

How Much Experience Do You Have on Projects Like Mine?
Nearly every client wants to make sure that their attorney has experience with projects like theirs and knows the ins and outs of the legal issues that arise in projects of that kind. Axis, there is an overwhelming likelihood that we have not only handled projects like yours, but probably dozens or hundreds of them.  Entertainment Law is one of our areas of focus at Axis. This means that we delve into all aspects and this is within entertainment law. Entertainment law is a very broad field. It involves a wide variety of legal topics spanning contracts and transactions, intellectual property, negotiating with others, and of course, addressing risks and liabilities to avoid legal disputes in the future. In some cases, it involves forming new entities, preparing documents to set up a new business relationship with partners, investors, or numerous others. We handle all aspects of entertainment law spanning multiple practice areas.
►

Tell Me More About Your Firm …  I Really Need a Good Law Firm Behind Me. 
We feel the same way! Axis places a huge focus on helping film clients get fairness and fair deals, and we genuinely approach each client engagement as an opportunity to help the growth of emerging or established entertainer. We develop strong relationships with their clients, often over the course of many years, and maintain a very collaborative working relationship with clients, decision-makers, and others, that is based on trust, mutual respect, and a team-based approach to helping the entertainment or creative professional growth.
Axis is also a huge supporter of the Los Angeles entertainment community. Axis is a member of the California Lawyers for the Arts, and routinely holds seminars, presentations, and other events for members of the LA entertainment community.
►   
What are Past Clients Saying About You?
Don't take our word for it – hear what clients have to say! We are rated 10.0 by Avvo.com, ranked as "Superb" in the practice of law. What to know what past clients have to say about Axis? Check out our Client Reviews!
►

   

This Seems Way Too Easy… What's the Catch?
There is no catch! Axis counsels and represents film clients every day, all week long, every month, throughout the year. We routinely represent film clients from all genres. We love helping emerging and established film and motion picture professionals.
► 
AS SEEN IN
Our talented legal counsel has been quoted in a number of press outlets, including the following: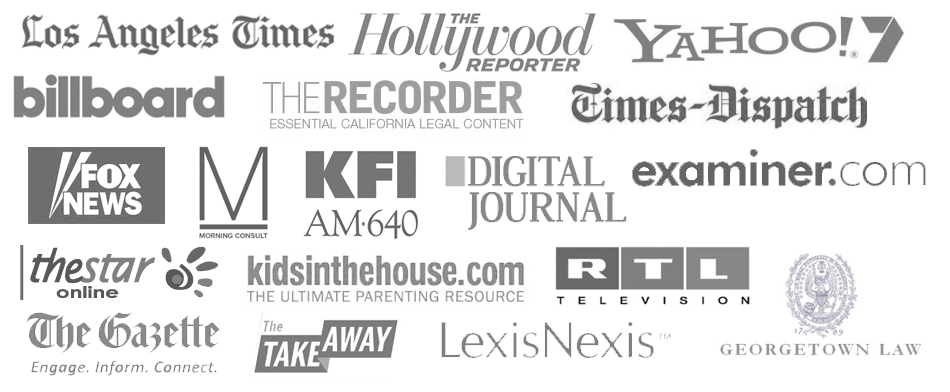 ►
Our Awards and Accolades
Our talented legal counsel has  consistently been recognized for excellence in legal services, and has been rated or ranked by Avvo, SuperLawyers, Euromoney's Definitive Guide to Leading Litigation Lawyers & Law Firms, Los Angeles Magazine, and others.
Superlawyers – Rising Stars (2013, 2014, 2015, 2016, 2017, 2018, 2019, 2020) – Top 2.5% of Attorneys in the State
"Superb" Rated by Avvo.com (2011, 2012, 2013, 2014, 2015, 2016, 2017, 2018, 2019, 2020)
"Top Attorneys – Los Angeles Magazine (2013, 2014, 2015, 2016, 2017, 2018, 2019, 2020)
Recognized as one of the Global 100 Lawyers in Business Law (2017)
"Business Law Firm of the Year" – ACQ/Intertrust Magazine (2016)
"Top Business Law Firm" – Finance Monthly Magazine (2016)
"Superb" Rated by Avvo.com (2011, 2012, 2013, 2014, 2015, 2016, 2017)
Lawyers of Distinction (2016)
"Up and Coming Attorneys" (2010)
Euromoney's Definitive Guide to Leading Lawyers and Firms (2009)
► 
Read our Latest Reviews







Read All Reviews

*** Testimonials are not a guarantee of any success or outcome, nor any guarantees about your legal matter. Each case is unique.
► 
Serving Clients Nationwide and in 22+ Countries Internationally
We represent clients throughout the U.S. and in 22+ countries internationally.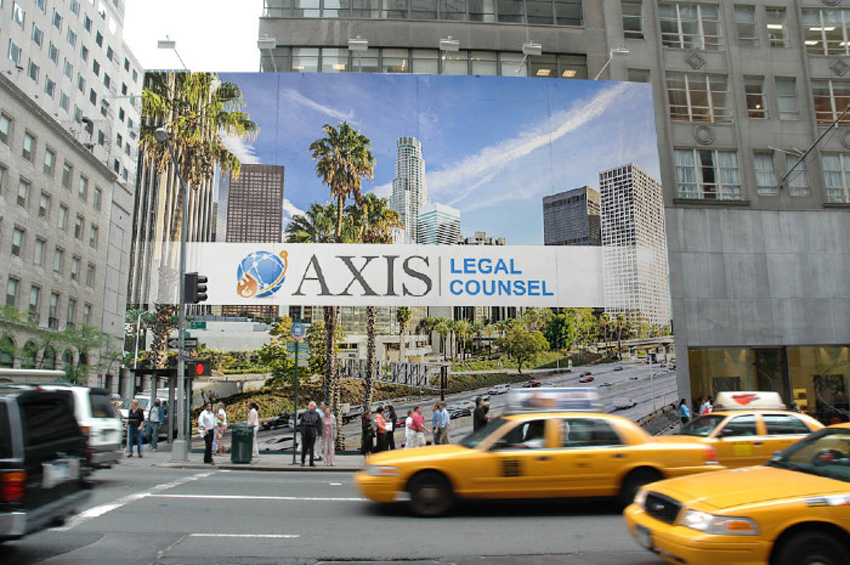 KEYWORDS
Fashion lawyer | Fashion attorney | Los Angeles Fashion Lawyer | Los Angeles Fashion Attorney | Beverly Hills Fashion Law | Fashion Law Firm | Fashion Attorney | Attorney for Fashion