►
Loan-Out Companies for Entertainers 
Loan-out Company Formation and Maintenance
We represent Entertainment Clients
with Loan-Out Companies, Corporations
Loan-Out S Corps and LLCs for Entertainment Ventures

Nearly every celebrity, musician, artist, band, group, or other entertainment professional that you know has what is called a "loan out company," by which their personal services are provided to the public at large.
A loan-out corporation is essentially a company that is formed for the purposes of employing the entertainer, whether it is an actor, actress, musician, artist, band, group, singer, or other entertainment professional.
If you need to establish a loan-out company, a loan-out corporations, a loan-out S Corporation, or LLC for entertainment, business, or tax reasons, contact us today. Axis Legal Counsel represents entertainment clients in a multitude of legal matters.
► 
Types of Entertainers and Influencers we Represent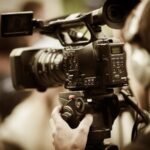 Axis Legal Counsel can assist your entertainment career in full-service legal representations that span multiple practice areas for comprehensive legal coverage:
Entertainment Law
Business Tax Law
Formations & Dissolutions
Contracts & Transactions
Influencers and Entertainers
Actors and Actresses
Musicians

Athletes and Sports Figures
Singers and Songwriters
Social Media Influencers
Dancers and Theatric Stars
Fashion Models
Creatives and Creators
► 
Entertainment Practice Areas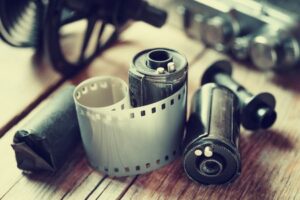 We represent clients involved with the Film & Television industry with a variety of legal matters. Whether it involves contract negotiations, entity formation, compliance with California laws and regulations,  licensing, copyright/trademark matters, consulting, strategic advice, or production issues,  Axis offers entertainers connected to the film & television industry high-quality legal representation spanning multiple legal fields.
Contracts and Transactions

Axis Legal Counsel serves the entertainment industry, including entertainment talent, creative professionals, and influencers across multiple medium, including film, television, music, new media, mobile apps, radio, online, and numerous others:

Contracts and transactions
Endorsement deals
Licensing
Intellectual property
Influencer agreements
Social media promotions
Production agreements
Actor/actress agreements
Screenwriters

TV & Film Agreements
Speaking Engagements
Writing contracts
Publishing
Cast agreements
Talent agreements

Option/purchase agreements
Life rights agreements
Rewriting agreements
Creative consultant agreements
Financing and Investments

Axis assists entertainment producers, and production companies with investment and financing issues arising out of the production process:

Loanouts and Entertainment Businesses
Production LLCs
Entertainment investment agreements
Entertainment production Financing

Investor pools
Entertainment Investments
Residual/participation agreements
Back-end compensation agreements
Production investment agreements

Producer participation agreements
Participation agreements
Sales financing
Distribution financing
Intellectual Property & Licensing

Axis assists entertainment clients with a wide variety of intellectual property and licensing matters, ranging across copyright, trademark, trade secret, licensing, confidentiality, and related matters:

Confidentiality Agreements
Copyrights
Copyright Assignments
Copyright Infringement
Content-Licensing Agreements

Intellectual Property Assignment
Licensing Contracts
Non-Disclosure Agreements
Licensing Contracts
Video Synchronizations
Film Clip Licensing

Trademarks
Trademark Disputes
Trademark Infringement
Trademark Registrations
Disputes, Lawsuits, and Litigation

Axis represents clients in entertainment matters in a wide range of disputes, lawsuits, and litigation, ranging multiple practice areas:

Participation/residual accounting
Accounting disputes
Intellectual property disputes
Contract disputes
Infringement

Breaches of contract
Film investment fraud
TV/Film financial mismanagement
Non-disclosure agreement breaches

Unfair competition
Invasions of privacy
Non-payment of debts or money for services rendered
Unions and Guilds

Axis advises clients on a variety of union and guild issues, including compliance, contract negotiations, disputes, and regulatory matters:

American Federation of Television and Radio Artists  (IATSE)(AFTRA)
Directors Guild of America (DGA)
International Alliance of Theatrical Stage Employees

 Motion Picture Directors Association
Screen Actors Guild (SAG)
Writers Guild of America (WGA)
Producers Guild of America (PGA)
Alliance of Motion Picture and Television Producers (AMPTP)

 International Cinematographers Guild
Motion Picture Editors Guild (MPEG)
Animation Guild
Motion Picture Sound Editors (MPSE)
►
Why Loan Out?   
There are a few reasons why entertainers form loan-out companies, most of which have to do with taxes, income-planning, and intellectual property. For example:
Reducing Tax Rate. Generally, having a loan out company will help entertainers who do not have consistent income (very high one year, maybe low the next year) spread out their tax obligations for high-income years. Being able to spread that income out over several years will result in an overall lower tax rate.
Lower Taxes Overall. Because corporations are taxed lower than individuals, entertainers would generally pay less in taxes operating through a corporation than as a n individual, i.e., a sole proprietor.
Pensions and 401(K)s. One of the greatest benefits of an entertainment loan-out company is the ability to funnel the entertainer's income, tax-free, into certain plans that have very favorable tax treatment, such as pensions, 401(K) plans, or other similar profit sharing plans and trusts. With these types of tax-deferred accounts, the entertainer does not need to pay taxes on income until retirement and would even have an opportunity to obtain distributions of income, tax-free, in the case of a disability later in life. Even better, the money saved up in these tax-deferred accounts could be excluded from death taxes upon the death of the entertainer, leaving more for the entertainer's family and heirs.
Protecting Intellectual Property. In the event that bad financial or other circumstances fall upon the entertainer, the entertainer's valuable intellectual property assets are preserved as property of the company.
►
How Loan Out Companies Work
In a typical loan-out entity, a musician would form a loan-out company, and when advances or royalties were paid by the musician's record label, they would be paid to the company, not the musician. The company would then pay salary to the musician, as an employee, and pay payroll taxes and the employer's share of FICA (Medicare/social security) for the musician. At the end of the year, the company would issue a W-2 tax return to the musician and the musician would file taxes as an employee.  The loan-out company would pay the expenses incurred by the musician, such as agency or manager commissions, and legal or accounting fees, and could deduct business expenses such as office space, and equipment.
►

Types of Loan-Outs 
Loan-out companies are like any other business entity. They can consist of C-Corporations, S-Corporations, and LLCs. Many entertainers prefer S-Corporations or LLCs rather than traditional C-Corporations because of the easier administration and management of those types of corporate entities.
►

What are the Disadvantages to Loan-Outs?
The disadvantages of having loan-out companies are primarily related to the extra expense that will be required to set up and maintain the business entity, as well as accounting and legal services to reduce the risk of audit by the IRS.  Because loan out companies can result in significant tax savings, they can be investigated more closely by the IRS. Corporations and LLCs  can generally cost approximately $1,500 – $3,500 to start up, with various governmental and other maintenance fees payable over the course of the entity's life. In California, for example, a franchise fee of $800 per year must be paid to the California secretary of state, which is waived for the first year for corporations, but due immediately for LLCs.
►

What kind of Maintenance is Required for a Loan-out?
To ensure that the loan out company stays in existence, and in accordance with the legal requirements, entertainers will need to make sure that the corporate formalities are met, such as holding annual meetings, maintaining minutes of meetings, filing the necessary secretary of state annual filings, and paying taxes to state and federal taxing authorities. Further, if the loan out company employs any assistants, staff, or other employees, it will need to comply with state and federal labor laws.
AXIS Legal Counsel represents entertainers in all types of entertainment matters, including forming loan out companies and structuring entertainment business entities and transactions to accomplish a variety of business planning needs for entertainers. For information or for a confidential consultation, contact us at (213) 403-0130.
►

How to Request a Flat Fee Quote?
The best way to request a flat fee quote for your project is to email us with what you need and, if it involves reviewing an agreement, a copy of your agreement. We will usually respond within 24 hours and provide you with the flat fee quote. Or, you can use the attached link to our form to Request a Consultation. 
There is no charge for budgeting. If you would like to go forward with our firm after receiving the quote, then we would love to work with you.
► 

Who Will Work on My Project?
Meet our managing attorney, Rabeh Soofi. Rabeh is the founder of the firm and personally oversees all legal projects for clients. You will never be passed around from lawyer to lawyer, and your project will never be delegated to brand-new lawyers with no experience. We have a "clients first" approach, so we work very closely with clients to develop a good working relationship based on trust and mutual respect. Clients are never routed through receptionists or secretaries to have calls screened –  you will have direct access to your attorney, without any intermediaries, all the time, whenever you need help.
►

Tell Me More About Your Firm …  I Really Need a Good Law Firm Behind Me.
We feel the same way! Axis places a huge focus on helping film clients get fairness and fair deals, and we genuinely approach each client engagement as an opportunity to help the growth of emerging or established entertainer. We develop strong relationships with their clients, often over the course of many years, and maintain a very collaborative working relationship with clients, decision-makers, and others, that is based on trust, mutual respect, and a team-based approach to helping the entertainment or creative professional growth.
Axis is also a huge supporter of the Los Angeles entertainment community. Axis is a member of the California Lawyers for the Arts, and routinely holds seminars, presentations, and other events for members of the LA entertainment community.
►   
What are Past Clients Saying About You?
Don't take our word for it – hear what clients have to say! We are rated 10.0 by Avvo.com, ranked as "Superb" in the practice of law. What to know what past clients have to say about Axis? Check out our Client Reviews!
►

   

This Seems Way Too Easy… What's the Catch?
There is no catch! Axis counsels and represents film clients every day, all week long, every month, throughout the year. We routinely represent film clients from all genres. We love helping emerging and established film and motion picture professionals.
 

Read our Entertainment FAQs

Our FAQs answer the most common issues
in the Entertainment industry.

We have an extensive FAQ Library that covers the most common questions we get from entertainment businesses, as well as FAQs on recent changes in law affecting entertainment businesses.

Our Recent Projects 

We counsel entertainment clients every day
in nearly every practice area.

We have represented a variety of entertainment clients in numerous industries across multiple disciplines and practice matters. Here are some of the highlights.

► 
AS SEEN IN
Our talented legal counsel has been quoted in a number of press outlets, including the following: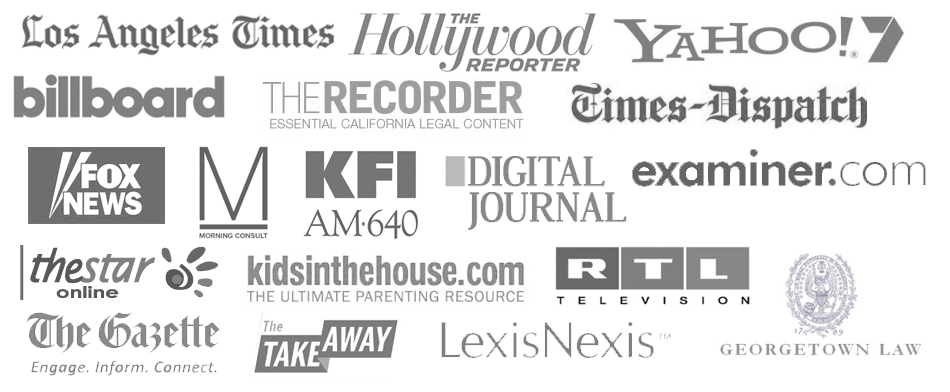 ►
Our Awards and Accolades
Our talented legal counsel has  consistently been recognized for excellence in legal services, and has been rated or ranked by Avvo, SuperLawyers, Euromoney's Definitive Guide to Leading Litigation Lawyers & Law Firms, Los Angeles Magazine, and others.
Superlawyers – Rising Stars (2013, 2014, 2015, 2016, 2017, 2018, 2019, 2020) – Top 2.5% of Attorneys in the State
"Superb" Rated by Avvo.com (2011, 2012, 2013, 2014, 2015, 2016, 2017, 2018, 2019, 2020)
"Top Attorneys – Los Angeles Magazine (2013, 2014, 2015, 2016, 2017, 2018, 2019, 2020)
Recognized as one of the Global 100 Lawyers in Business Law (2017)
"Business Law Firm of the Year" – ACQ/Intertrust Magazine (2016)
"Top Business Law Firm" – Finance Monthly Magazine (2016)
"Superb" Rated by Avvo.com (2011, 2012, 2013, 2014, 2015, 2016, 2017)
Lawyers of Distinction (2016)
"Up and Coming Attorneys" (2010)
Euromoney's Definitive Guide to Leading Lawyers and Firms (2009)
► 
Read our Latest Reviews







Read All Reviews

*** Testimonials are not a guarantee of any success or outcome, nor any guarantees about your legal matter. Each case is unique.
► 
Serving Clients Nationwide and in 22+ Countries Internationally
We represent clients throughout the U.S. and in 22+ countries internationally.
KEYWORDS
Loan out | Loan out corporation | entertaiment loan out | loan out s corp | loan out llc | loan out corporation | loan out entertainment business | loan out for entertainment industry
Summary
Reviewer
Review Date
Reviewed Item
Loan Out Company Loan Outs Entertainment Los Angeles
Author Rating