►

Music Attorney | Music Lawyer  
We Represent Bands, Music Groups, Singers,  Songwriters, Producers,
Independent Record Labels, Managers, Agents, and
Numerous Music Professionals in the Music Industry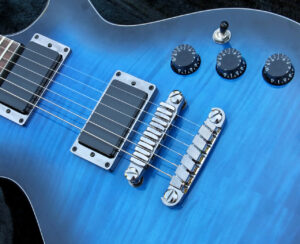 The music industry is well-known as being one of the most complex for artists, musicians, bands, composers, record labels, or others looking to succeed.  Handling a music deal along without the aid of legal counsel can lead to  disaster.
AXIS Legal Counsel represents music clients of all types, including those who produce, write, or play music. They can represent songwriters, singers, vocalists, band members, producers, sound engineers, record labels, managers, business managers, agents, or others working in the music industry. We represent clients in California as well as from 18+ countries worldwide, and our representation has spanned to include numerous clients from virtually every aspect of the music industry.

►
What Does an Music Lawyer Do?  
A music attorney is responsible for overseeing the legality of contracts and other transactions between musicians and the parties who pay them. They can negotiate contracts between artists and record companies, as well as copyright agreements and other binding documents. Music law is a specialization found within the larger category of entertainment law. Lawyers in this industry can be available for a one-time contract negotiation, or on retainer for any length of time.
►

What Kinds of Things Can a Music Lawyer Help With?
If you are considering whether you need a music lawyer or not, it is always safe to learn as much as you can about what a music lawyer can actually do for you. Here are some examples of things a Music Lawyer can help with:
Setting up contracts or agreements with agents, producers, business managers, or managers
Preparing or formalizing band agreements
Splitting up expenses, song splits, voting rights
Licensing songs for use in a film, commercial, videogame, app, etc.
Registering copyrights
Registering trademarks (like your band name)
Forming a publishing company
Help affiliating with ASCAP, BMI, SESAC, Sound Exchange
Find out if someone is using your band name
Protecting your band's name and mark
Taking action if someone is using your music without your permission
Helping you try to get out of a bad deal
Putting together an exit agreement for a band member who quits or is fired
Negotiating with a record label
Reviewing an independent record label contract
Using someone else's music in your videos
Co-writing songs and establishing rights to exploit the song
Preparing service contracts
Contracts with studios or producers
Dealing with an unauthorized / unlicensed talent agency
Handling album artwork clearances
Helping you deal with sampling music
Getting authorization to cover songs
► Can You Guys Also Handle Business Legal Issues for Musicians?
Yes. AXIS Legal Counsel can help form loan-out companies for musicians, entertainers, and others involved in the music industry. In addition, we can help with intellectual property registrations, such as copyright or trademark registrations for music clients.  Trademarks are very important part of becoming established musician, and copyrights can help protect your unique works of authorship, such as songs, compositions, and recordings, from infringement by other parties. In addition, you may reach a point where you need to seek investors for particular projects, such as recording an album, going on tour, or participating in a festival. AXIS Legal Counsel can assist with all of these tasks that are very common in the music industry.
► 

How Much Does it Cost to Hire a Music Lawyer ?
We offer a variety of fees and billing structures to accommodate every need. Many musicians ask us to provide legal services on a flat fee, capped budget, or other type of fixed structure. That is no problem. We also offer traditional legal services that are built hourly or on a percentage basis of the artist or groups income. Axis Legal Counsel offers a variety  the billing options designed to provide music law clients with maximum flexibility and help foster a strong relationship.
►

What Can a Music Lawyer Help You With?
AXIS Legal Counsel's music law practice focuses on both transactional and litigation issues faced by members of the music field.  AXIS has experience with a variety of issues pertinent to the music industry, including
360 Deals
Artist Branding
Artist Development Contracts
Band Formations
Band Disputes
Band Management Disputes
Composition Rights
Contract Negotiations
Counterfeiting
Copyright Infringement
Chain of Title
Collaboration Agreements
Cyber-Piracy
Distribution Agreements
Entertainment Disputes
Entertainment Litigation
Licensing Agreements
Live Performances
Manager Agreements
Merchandising
Misappropriation of Publicity
New Media
Option Agreements
Producer Representation
Production Agreements
Record Contracts
Recording Agreements
Rights of Privacy
Rights of Publicity
Royalties Disputes
Royalties Lawsuits
Royalties Accounting
Trademark Infringement
Trade Secrets
►

How to Request a Flat Fee Quote? 
The best way to request a flat fee quote for your project is to email us with what you need and, if it involves reviewing an agreement, a copy of your agreement. We will usually respond within 24 hours and provide you with the flat fee quote. Or, you can use the attached link to our form to Request a Consultation. 
There is no charge for budgeting. If you would like to go forward with our firm after receiving the quote, then we would love to work with you.
►

Who Will Work on My Legal Project? 
Meet our managing attorney, Rabeh Soofi. Rabeh is the founder of the firm and personally oversees all legal projects for clients. You will never be passed around from lawyer to lawyer, and your project will never be delegated to brand-new lawyers with no experience. We have a "clients first" approach, so we work very closely with clients to develop a good working relationship based on trust and mutual respect. Clients are never routed through receptionists or secretaries to have calls screened –  you will have direct access to your attorney, without any intermediaries, all the time, whenever you need help. Read My Bio
►

Tell Me More About Your Firm … The Music Industry is Filled with Bad Characters and I Really Need a Good Law Firm Behind Me.
We feel the same way! Axis places a huge focus on helping music clients get fairness and fair deals, and we genuinely approach each client engagement as an opportunity to help the growth of emerging or established entertainer. We develop strong relationships with their clients, often over the course of many years, and maintain a very collaborative working relationship with clients, decision-makers, and others, that is based on trust, mutual respect, and a team-based approach to helping the entertainment or creative professional growth.
Axis is also a huge supporter of the Los Angeles entertainment community. Axis is a member of the California Lawyers for the Arts, and routinely holds seminars, presentations, and other events for members of the LA entertainment community.
►

I Feel Like I've Been Taken Advantage Of. What Can I Do About It? 
This is one of the top reasons that music clients seek music lawyers. If you signed a bad agreement that has left you with no rights, or you feel you are being taken advantage by a party with a stronger bargaining position or leverage, don't stress out – that's what we're here to help with. Give us a call or send us an email and we can look at your agreement and figure out what some of your options might be.
► 

87% of Entertainers Don't Read Contracts They Sign
Not having a lawyer to represent you can mean the difference between success and stagnating. Don't get caught negotiating deals, raising money for an entertainment project, film, album, or other performance on your own. Experienced legal counsel can give you peace of mind.
► 

How Much Experience Do You Have with Projects Like Mine?
Great question! Nearly every client wants to make sure that their attorney has experience with projects like theirs and knows the ins and outs of the legal issues that arise in projects of that kind.  Rest assured – Axis is a music law firm that has counseled thousands of individuals involved in the music industry seeking legal help. There is an overwhelming likelihood that we have not only handled projects like yours, but probably dozens or even potentially hundreds of them.  Axis handles not only music law matters but all aspects of entertainment, meaning that we delve into all facets of the entertainment law practice. Entertainment law is a very broad field. It involves a wide variety of legal topics spanning contracts and transactions, intellectual property, negotiating with others, and of course, addressing risks and liabilities to avoid legal disputes in the future. In some cases, it involves forming new entities, preparing documents to set up a new business relationship with partners, investors, or numerous others. We handle all aspects of entertainment law spanning multiple practice areas, including music.
►  

What are Past Clients Saying About You? 
Don't take our word for it – hear what clients have to say! We are rated 10.0 by Avvo.com, ranked as "Superb" in the practice of law. What to know what past clients have to say about Axis? Check out our Client Reviews!
►   

This Seems Way Too Easy… What's the Catch?
There is no catch! Axis counsels and represents music clients every day, all week long, every month, throughout the year. We routinely represent music clients from all genres. We love helping emerging and established music professionals, and receive several thousands of inquiries each year.
Entertainment FAQs

Our FAQs answer the most common issues faced by entertainment clients.

We have an extensive FAQ Library that covers the most common questions we get from entertainment clients, as well as FAQs on recent changes in law.

Our Recent Projects 

Have we counseled clients like your? All the time.

We have represented a variety of business clients in numerous industries across multiple disciplines and practice matters. Here are some of the highlights.
► 
AS SEEN IN
Our talented legal counsel has been quoted in a number of press outlets, including the following: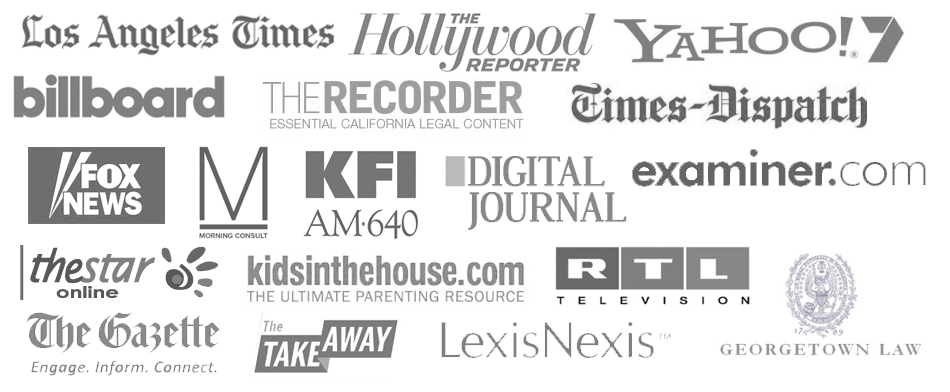 ►
Our Awards and Accolades
Our talented legal counsel has  consistently been recognized for excellence in legal services, and has been rated or ranked by Avvo, SuperLawyers, Euromoney's Definitive Guide to Leading Litigation Lawyers & Law Firms, Los Angeles Magazine, and others.
Superlawyers – Rising Stars- Top 2.5% of Attorneys in the State
"Superb" Rated by Avvo.com
"Top Attorneys – Los Angeles Magazine
Recognized as one of the Global 100 Lawyers in Business Law
"Business Law Firm of the Year" – ACQ/Intertrust Magazine
"Top Business Law Firm" – Finance Monthly Magazine
"Superb" Rated by Avvo.com
Lawyers of Distinction
"Up and Coming Attorneys"
Euromoney's Definitive Guide to Leading Lawyers and Firms
► 
Read our Latest Reviews







Read All Reviews

*** Testimonials are not a guarantee of any success or outcome, nor any guarantees about your legal matter. Each case is unique.
► 
Serving Clients Nationwide and in 22+ Countries Internationally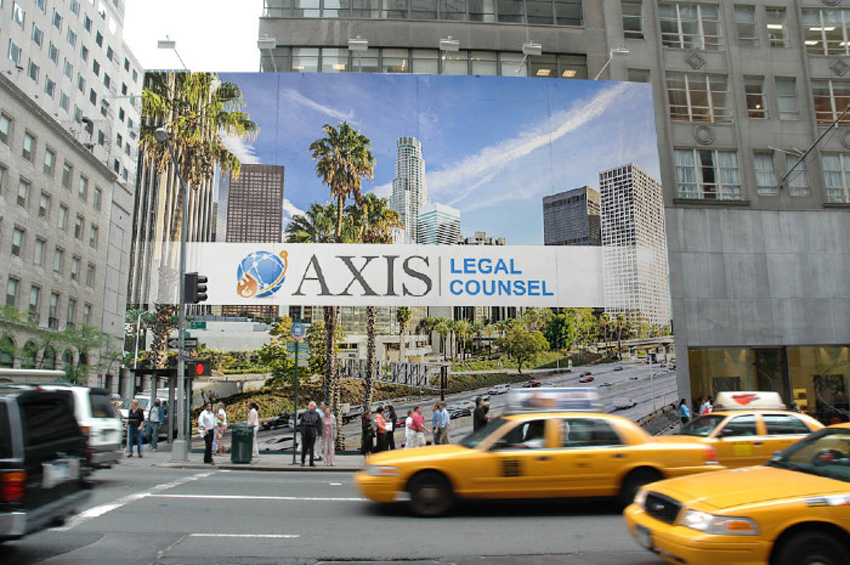 KEYWORDS
Music lawyer | Music attorney | Los Angeles Music Lawyer | Los Angeles Music Attorney | Beverly Hills music Law | Music Law Firm | Musicians Attorney | Attorney for music