►

Los Angeles Photography Lawyer 
Looking for the Right Art Photography Attorney?
Axis Legal Counsel provides strong and affordable

legal representation for Photography clients.

Finding the right photography lawyer is important for photographers and clients in the photography industry no matter what nature of genre.  We have represented numerous photographers and models in a wide variety of photography legal matters.
If you need an experienced photography lawyer to help with your photography startup, project, or other photography industry needs, contact AXIS Legal Counsel today at (213) 403-0100 or info@axislc.com. Call us for a free consultation and speak with a Los Angeles Photography Law Attorney.
► 
Who We Represent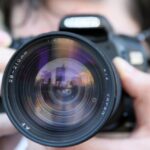 Axis can assist numerous types of photography industry clients involved in and connected with the photography industry. In photography, there are a number of types of players and professionals:
Photographers
Fashion Photography
Editorial Photography
Sports Photography
Family & Wedding Photography
Travel & Leisure Photography
Food / Beverage Photographers

Photo studios
Models
Stock sales companies
Photography rental companies
Photography businesses
► 
Photography Law and Industry Practice Areas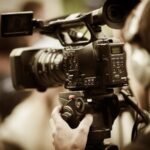 We serve clients involved with the Photography industry with a variety of legal matters. Whether it involves contract negotiations, entity formation, compliance with laws and regulations,  licensing, copyright/trademark matters, consulting, strategic advice, financings, consignments, exhibitions, or related matters, Axis offers high-quality legal representation to Photography industry clients.
Photography Law Contracts and Transactions

Axis represents clients, including photography creatives,  in a wide variety of agreements, deals, and transactions. For Photography law clients, the most common Photography law contracts and transactions include the following:

Photography agreements
Photography Licensing
Commission agreements
Consignment agreements

Gallery agreements
Gallery showings
Exhibition agreements
Museum agreements
Museum rights
Merchandise Agreements
New media
Option agreements

Resale royalties
Sales and purchases
Sales agreements
Unfair competition
Visual artist statutory rights
Intellectual Property & Licensing

Axis assists clients with a wide variety of intellectual property and licensing matters, ranging across copyright, trademark, trade secret, licensing, confidentiality, and related matters. For Photography industry clients, the most common issues are as follows:

Confidentiality Agreements
Counterfeiting
Copyrights
Copyright Assignments
Copyright Infringement

Intellectual Property Assignment
Licensing Contracts
Non-Disclosure Agreements
Licensing Deals
Piracy

Trademarks
Trademark Disputes
Trademark Infringement
Trademark Registrations
Disputes, Lawsuits, and Litigation

Axis also represents clients in a wide range of disputes, lawsuits, and litigation, ranging multiple practice areas. For photography professionals, the most common types of disputes and claims that arise in controversies include:

Intellectual property disputes
Contract disputes
Infringement

Breaches of contract
Misuse of likeness / name / identity

Unfair competition
Invasions of privacy
Non-payment of debts or money for services rendered
►
What Does an Photography Lawyer Do?  
Photography law is at the center of the unique intersection between creativity and the legal process.  Photographers and buyers involved with the creation, preservation, commission, and sales of Photography are often faced with legal issues and the laws that govern the world of Photography .  Expertise in Photography  and Photography law is a must when selecting an photography firm to assist with the matters.   Our  Photography Law Practice provides experienced, reliable, and multi-disciplinary approach to photography law matters regardless of the client or size of the engagement.
If you need an experienced Photography attorney, contact us for a free consultation and speak with an Photography lawyer.
 

Read our Entertainment FAQs

Our FAQs answer the most common issues
in the Entertainment industry.

We have an extensive FAQ Library that covers the most common questions we get from entertainment businesses, as well as FAQs on recent changes in law affecting entertainment businesses.

Our Recent Projects 

We counsel entertainment clients every day
in nearly every practice area.

We have represented a variety of entertainment clients in numerous industries across multiple disciplines and practice matters. Here are some of the highlights.

► 
AS SEEN IN
Our talented legal counsel has been quoted in a number of press outlets, including the following: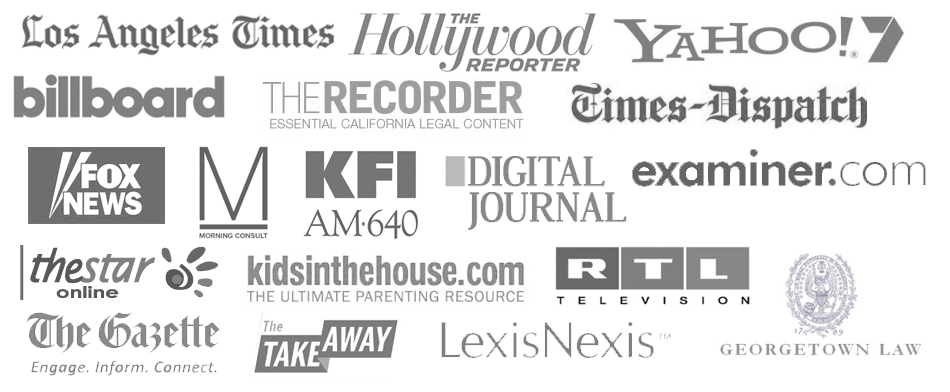 ►
Our Awards and Accolades
Our talented legal counsel has  consistently been recognized for excellence in legal services, and has been rated or ranked by Avvo, SuperLawyers, Euromoney's Definitive Guide to Leading Litigation Lawyers & Law Firms, Los Angeles Magazine, and others.
Superlawyers – Rising Stars (2013, 2014, 2015, 2016, 2017, 2018, 2019, 2020) – Top 2.5% of Attorneys in the State
"Superb" Rated by Avvo.com (2011, 2012, 2013, 2014, 2015, 2016, 2017, 2018, 2019, 2020)
"Top Attorneys – Los Angeles Magazine (2013, 2014, 2015, 2016, 2017, 2018, 2019, 2020)
Recognized as one of the Global 100 Lawyers in Business Law (2017)
"Business Law Firm of the Year" – ACQ/Intertrust Magazine (2016)
"Top Business Law Firm" – Finance Monthly Magazine (2016)
"Superb" Rated by Avvo.com (2011, 2012, 2013, 2014, 2015, 2016, 2017)
Lawyers of Distinction (2016)
"Up and Coming Attorneys" (2010)
Euromoney's Definitive Guide to Leading Lawyers and Firms (2009)
► 
Read our Latest Reviews







Read All Reviews

*** Testimonials are not a guarantee of any success or outcome, nor any guarantees about your legal matter. Each case is unique.
► 
Serving Clients Nationwide and in 22+ Countries Internationally
We represent clients throughout the U.S. and in 22+ countries internationally.
KEYWORDS
Photography lawyer | Photography lawyer | Los Angeles Photography lawyer | Los Angeles Photography attorney | Los Angeles Photography attorney | Lawyer for Photography | Photography lawyer
Summary
Reviewer
Review Date
Reviewed Item
Los Angeles Photography Attorney Photography Lawyer
Author Rating