Welcome New Clients! 
► Details on our 10% new client project discount 
AXIS Legal Counsel represents clients
throughout Los Angeles,
California, from 50 U.S. States
and 22+ countries internationally. 
Experienced. Affordable. World Class Talent. 
Are you searching for the right legal counsel to assist you with licensing transactions?  Axis represents clientsof all sizes in a wide variety of legal matters.
For a confidential consultation with any legal matter, please contact us at (213) 403-0130 or [email protected].
►

Try Out our Services with Our 10% Off New Client Project Discount
Hiring legal counsel can be an intimidating process. To make new clients more comfortable with our services and help build your confidence in our services, we offer new clients a 10% discount on the first new client project. Your legal work can involve a contract review, response to a legal demand, preparation of a trademark, contract, or other document, or any other project.  You can feel good knowing that we value your business!
►

Our Billing Philosophy and Fees
 We have a wide variety of billing arrangements that are flexible for businesses of all sizes and types. On many  occasions, we provide legal services to business clients on a flat fee, or budgeted basis, by which the overall legal expenses are capped for purposes of the task or project being performed. It is generally a very straightforward  process, and many clients are pleased to learn how affordable it can be to obtain reliable legal advice for their business matter.
We also use traditional legal billing structures, such as hourly services, as well as hybrid billing arrangements for clients whose billing needs are more specific. Our billing practices reflect the philosophy of providing value-added services for clients, in a cost-effective, affordable, and reliable manner. Most businesses generally cannot afford the high legal fees of large law firms, which can feel overwhelming, especially when there are multiple timekeepers assigned to a file all doing what appears to be the same or similar tasks. Our billing philosophy specifically is designed to avoid the types of billing practices that frustrate business clients the most.
► 
Getting Legal Help
If you need experienced legal counsel in connection with representation with business law matters requiring the assistance of a business law firm, please contact us for legal assistance today. Call today for free consultation, and in as little as 15 minutes, you could have peace of mind with respect to the handling of  your legal matter. Call us today at (213) 403-0130 or [email protected].
► 
AS SEEN IN
Our talented legal counsel has been quoted in a number of press outlets, including the following: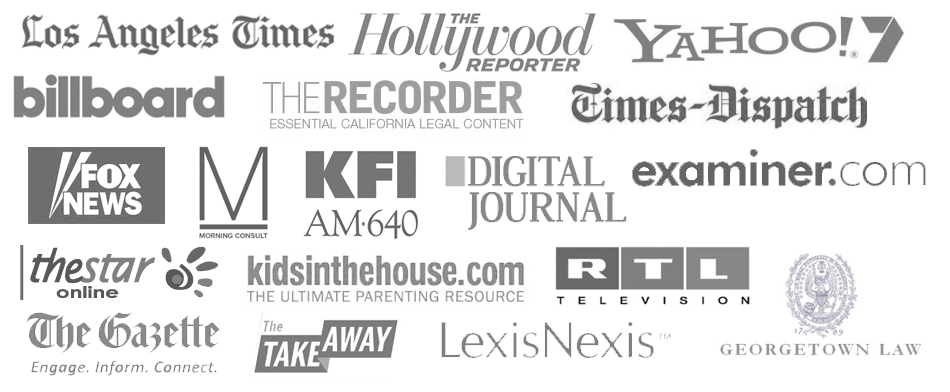 ►
Our Awards and Accolades
Our talented legal counsel has  consistently been recognized for excellence in legal services, and has been rated or ranked by Avvo, SuperLawyers, Euromoney's Definitive Guide to Leading Litigation Lawyers & Law Firms, Los Angeles Magazine, and others.
Superlawyers – Rising Stars (2013, 2014, 2015, 2016, 2017, 2018, 2019, 2020) – Top 2.5% of Attorneys in the State
"Superb" Rated by Avvo.com (2011, 2012, 2013, 2014, 2015, 2016, 2017, 2018, 2019, 2020)
"Top Attorneys – Los Angeles Magazine (2013, 2014, 2015, 2016, 2017, 2018, 2019, 2020)
Recognized as one of the Global 100 Lawyers in Business Law (2017)
"Business Law Firm of the Year" – ACQ/Intertrust Magazine (2016)
"Top Business Law Firm" – Finance Monthly Magazine (2016)
"Superb" Rated by Avvo.com (2011, 2012, 2013, 2014, 2015, 2016, 2017)
Lawyers of Distinction (2016)
"Up and Coming Attorneys" (2010)
Euromoney's Definitive Guide to Leading Lawyers and Firms (2009)
► 
Read our Latest Reviews







Read All Reviews

*** Testimonials are not a guarantee of any success or outcome, nor any guarantees about your legal matter. Each case is unique.
► 
Serving Clients Nationwide and in 22+ Countries Internationally
We represent clients throughout the U.S. and in 22+ countries internationally.