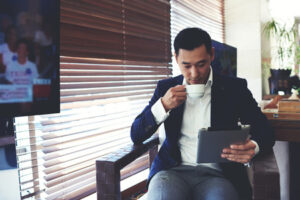 The idea of giving away stock for free, on the surface, may seem like a straightforward and generous act. However, in the context of U.S. securities law, the waters become murkier. Securities law in the United States is designed to protect investors by ensuring that companies and individuals provide complete and truthful information about investments and the risks they entail. When it comes to the question of giving away stock for free, there are nuances and complexities under U.S. securities law that must be considered. In almost all cases, they are considered unlawful and not permitted.
The Federal Securities Act of 1933
The foundational text that one must consider when discussing any issuance or transfer of securities is the Federal Securities Act of 1933. This Act was designed primarily to ensure that all new securities offered to the public are registered with the Securities and Exchange Commission (SEC) unless they qualify for an exemption.
Under Section 5 of the Act, it is unlawful to sell or offer to sell securities unless a registration statement is in effect. But does giving away stock for free constitute a "sale"? Interestingly, the definition of "sale" under the Act is broad. According to Section 2(a)(3), a sale or offer to sell includes "every disposition of a security or interest in a security, for value."
The key term here is "for value." Even if no money is exchanged, if there's any kind of benefit conferred in return for the stock, it could be considered a sale.
The Howey Test and "For Value" Consideration
The Supreme Court, in SEC v. W.J. Howey Co., established a landmark test, known as the Howey Test, to determine whether an arrangement involves an "investment contract" and thus a security. The primary factors to consider are:
Investment of money (or other assets)
In a common enterprise
With an expectation of profits
From the efforts of others.
Although the Howey Test was primarily aimed at defining what constitutes an investment contract, the principle underscores the breadth with which the SEC and courts can interpret "for value."
Exemptions from Registration
If we acknowledge that giving away stock for free can, under some circumstances, be considered a sale, the next logical question is whether there are any exemptions available.
Regulation D is one of the more commonly used exemptions, particularly Rule 504 and Rule 506. Rule 504 allows certain non-reporting companies to offer and sell up to $5 million of their securities in a 12-month period without needing to register with the SEC.
Rule 506(b), on the other hand, allows an unlimited amount to be raised, but there are stricter criteria regarding the types of investors that can be approached, and it prohibits any kind of general solicitation or advertising.
However, even if a company qualifies for an exemption, state securities laws (known as "Blue Sky Laws") must also be considered.
SEC Enforcement Actions
The SEC has historically taken a broad view of what constitutes a "security" and a "sale," as evidenced by numerous enforcement actions. A notable case is SEC v. Sierra Brokerage Services, Inc., where the SEC found a violation even though securities were given away for free because they were later sold in the market, generating profits for the promoters.
Implications for Companies and Individuals
Given the complexities and nuances of the U.S. securities laws, companies and individuals contemplating giving away stock for free must tread carefully. They should consider:
Whether the giveaway could be deemed as being "for value."
Whether any exemptions under federal or state laws can be availed.
The potential reputational risks and penalties of an SEC enforcement action.
Conclusion
While the idea of giving away stock for free seems simple, the U.S. securities laws create a landscape where even seemingly benign actions can have significant legal implications. Before making any decisions, consulting with legal counsel is crucial. It is always better to err on the side of caution than to face potential regulatory backlash.
►
Getting Legal Help
AXIS Legal Counsel's Business and Corporations Practice provides legal advice to numerous businesses with a wide range of business matters. Axis  represent small, medium-sized, and large business clients with a wide variety of business and corporate law matters. We represent early-stage companies as well as established businesses on a wide variety of business law matters, ranging from contracts and transactions, intellectual property, labor/employment law, business financing, mergers and acquisitions, real estate, insurance, business succession planning, and general advice and counsel.  For information on retaining AXIS Legal Counsel to represent your business in connection with any legal matter, contact [email protected]  for a confidential consultation.

►
Our Business, Corporate Law and Securities Practice Areas
Corporate Law
Small Business
Contracts & Agreements
Labor & Employment
Intellectual Property
Securities Law
Shareholders
Directors and Officers
Mergers & Acquisitions
Business Sales
Cryptocurrencies

Securities Law
Securities Offerings
PPMs
LPs, LLCs, and Corporations
Real Estate Investment Trusts
Investor Pools
Angel Investments & Private Equity
Leveraged Financings
Debts and Debt Notes
Convertible Notes
Regulation D, A, CF, and S Offerings
► 

Read our Business FAQs

Our FAQs answer the most common issues faced by startups and  businesses.

We have an extensive FAQ Library that covers the most common questions we get from businesses, as well as FAQs on recent changes in  law affecting businesses .

► Learn About Our Recent Projects

Have we counseled businesses like yours? All the time.

We have represented a variety of business clients in numerous industries across multiple disciplines and practice matters. Here are some of the highlights:
► 
AS SEEN IN
Our talented legal counsel has been quoted in a number of press outlets, including the following: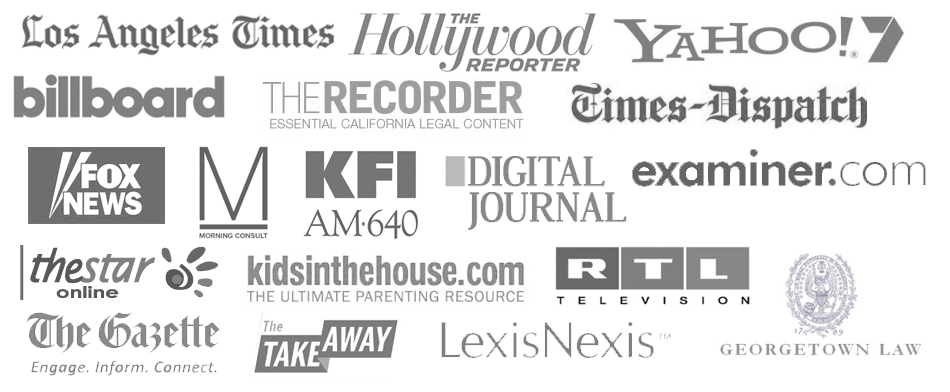 ► 
Serving Clients Nationwide and in 22+ Countries Internationally
We represent clients throughout the U.S. and in 22+ countries internationally.