Download Your Tiktok Influencer Contract Template – $39
Form Sample Template 

*** Legal Grade * Now updated for 2023
Need a Tiktok Influencer Contract Template to hire an Influencer for your company or brand? Our easy to use form has you covered.
MS Word Format
Legal Grade | Professionally prepared by trained Large Law Firm Lawyers
MS Word Format
Fully customizable

*** Now updated for 2023
►
Download Your Tiktok Influencer Contract Template – $39 
Key Features:
Professionally Crafted: Developed by our law firm, ensuring high professional standards.
Microsoft Word Format: User-friendly and intuitive, allowing easy customization to meet specific requirements.
Comprehensive Coverage: Encompasses customary terms and provisions essential for a successful collaboration.
Protection and Clarity: Safeguards interests, minimizes disputes, and establishes clear guidelines.
Flexible Customization: Tailor the template to reflect the unique nature of your partnership.
Benefits:
Confidence and Security: Establish a legally binding agreement with confidence and protect your interests.
Time and Cost Savings: Simplify the contract creation process, saving valuable time and resources.
User-Friendly Experience: Intuitive Microsoft Word format allows hassle-free customization.
Versatile Applications: Suitable for brands and influencers seeking reliable agreements.
Professional and Reliable: Trust our experienced law firm to provide top-quality legal documents.
Fast and Affordable
Affordable Pricing: Available for just $39, providing exceptional value for a premium-quality template.
Expertly Crafted: Prepared by seasoned legal professionals to ensure accuracy and thoroughness.
Peace of Mind: Avoid costly legal complications and navigate influencer collaborations confidently.
Immediate Access: Purchase online and receive instant access
---
►
What's Included in the Tiktok Influencer Contract Template
What's Included 
It is always important to have a solid and legally binding agreement in the fast-paced world of influencer marketing. Created by our law firm, this Microsoft Word document is designed to meet high professional standards while offering a user-friendly experience. Whether you're a brand looking to boost your online presence or an influencer seeking a reliable agreement, we've got you covered.
This contract template will cover the customary terms and provisions that are crucial for a successful partnership. From deliverables and compensation to content ownership and intellectual property rights,  you can kickstart your collaboration with confidence, knowing that your interests are protected and your relationship is built on solid legal ground.
You can easily customize the template to suit your specific needs and reflect the unique nature of your agreement with the influencer. It's a hassle-free way to ensure that the agreement aligns perfectly with your requirements.
Key Terms and Features:
Key Information: Includes company name, influencer name, effective date, compensation details, and deliverables.
Terms and Conditions: Outlines the terms and conditions that both the company and influencer have agreed to.
Term: Specifies the duration of the agreement, which can be terminated by either party with written notification.
Influencer Collaboration: Details the collaboration between the company and influencer, including compensation and deliverables.
Intellectual Property: Clarifies ownership of copyrights and grants a license for the influencer to use and display the content.
Termination: Explains the process and consequences of terminating the agreement, including compensation owed.
No Warranties/Limitation of Liability: States that the influencer's services are provided "as is" and limits their liability for damages.
Breach and Cure: Outlines the procedure for addressing breaches and allows for a cure period.
No Warranties as to Outcome/Influencer Advertising: Clarifies that the influencer makes no guarantees about the success or growth of the company.
Warranties and Representations: Confirms that both parties are free from restrictions and will not infringe on third-party rights.
Miscellaneous: Covers additional provisions including the entire agreement, force majeure, notice requirements, and legal representation rights.

---
►
Getting Legal Help 
 [fusion_fontawesome icon="fa-search" circle="yes" size="medium" iconcolor="#606060″ circlecolor="#f4f4f4″ circlebordercolor="#f4f4f4″ flip="" rotate="" spin="no" animation_type="0″ animation_direction="down" animation_speed="0.1″ class="" id=""]

Read our Entertainment FAQs

Our FAQs answer the most common issues
in the Entertainment industry.

We have an extensive FAQ Library that covers the most common questions we get from entertainment businesses, as well as FAQs on recent changes in law affecting entertainment businesses.

[fusion_fontawesome icon="fa-plane" circle="yes" size="medium" iconcolor="#606060″ circlecolor="#f4f4f4″ circlebordercolor="#f4f4f4″ flip="" rotate="" spin="no" animation_type="0″ animation_direction="down" animation_speed="0.1″ class="" id=""]

Our Recent Projects 

We counsel entertainment clients every day
in nearly every practice area.

We have represented a variety of entertainment clients in numerous industries across multiple disciplines and practice matters. Here are some of the highlights.
► 
AS SEEN IN
Our talented legal counsel has been quoted in a number of press outlets, including the following: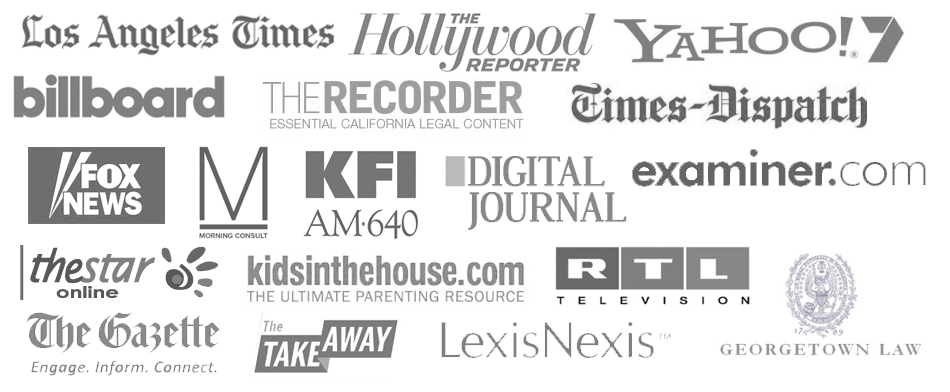 ►
Our Awards and Accolades
Our talented legal counsel has  consistently been recognized for excellence in legal services, and has been rated or ranked by Avvo, SuperLawyers, Euromoney's Definitive Guide to Leading Litigation Lawyers & Law Firms, Los Angeles Magazine, and others.
Superlawyers – Rising Stars- Top 2.5% of Attorneys in the State
"Superb" Rated by Avvo.com
"Top Attorneys – Los Angeles Magazine
Recognized as one of the Global 100 Lawyers in Business Law
"Business Law Firm of the Year" – ACQ/Intertrust Magazine
"Top Business Law Firm" – Finance Monthly Magazine
"Superb" Rated by Avvo.com
Lawyers of Distinction
"Up and Coming Attorneys"
Euromoney's Definitive Guide to Leading Lawyers and Firms
► 
Serving Clients Nationwide and in 22+ Countries Internationally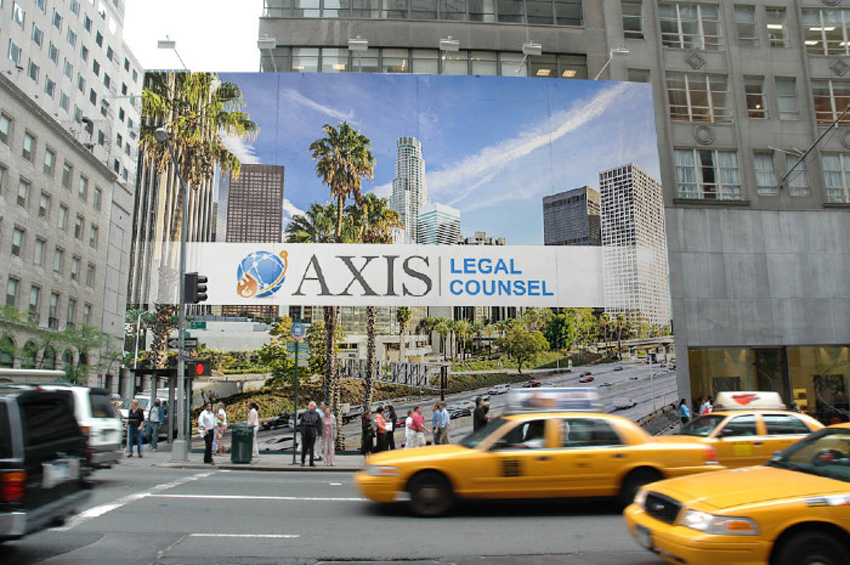 KEYWORDS
TikTok Influencer Contract Template | TikTok Agreement Template | Influencer Collaboration Agreement | Influencer Contract Template | Legal Contract for TikTok Influencers | Downloadable TikTok Contract Template | Professional TikTok Agreement | Customizable Contract Template | Secure Influencer Collaboration Agreement | Legally Binding TikTok Contract | Influencer Partnership Agreement | Protect Your Interests with TikTok Contract Template | Safeguard Your TikTok Collaborations | Trusted TikTok Contract Provider | Simplify Influencer Agreements with our Template