►

Literary Publishing Attorney  
Axis Legal Counsel provides strong and affordable

legal representation for Literary and Publishing clients.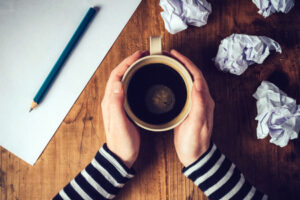 In the world of literary pursuits and publishing, have an experienced publishing lawyer is critical. Publishing Attorneys are frequently called upon by non-fiction authors and children's book authors, collaborators, illustrators, journalists, literary agents, senior publishing executives, book packagers and independent book publishers to assist with publishing contracts and transactions.  AXIS Legal Counsel assists clients in the book publishing business and focuses on providing comprehensive counseling to our clients, including entertainment clients in the publishing industry.
Whether it involves the representation of writers, authors, poets, novelists, nonfiction authors, e-publishing outlets, publishers, distributors, or others, Axis' practice provides high quality representation of those involved in the publishing and literary industry.

► 
Who We Represent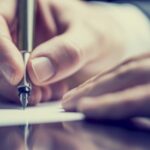 Axis represents numerous types of clients involved in and connected with the literary and publishing industry, whether on the author/creative side or company side. There are a number of players involved in the literary and publishing industry:
Authors
Academic authors
Graphic novelists
Instructors
Music composers / authors
Novelists
Poets
Professors
Teachers
Writers
Screenwriters

Literary agents
Publishers
Publishing Houses
Publishing Businesses
E-Publishers
Publishing Clearinghouses
Publishing intermediaries
Publishing agents
Self-publishers
► 
Types of Literary Works We Represent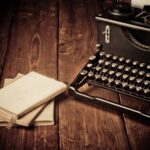 Having experience in the legal issues central to the literary and publishing business is crucial for providing reliable legal advice to literary industry clients. Our clients come from a range of genres spanning multiple fields and areas, including but not limited to the following:
Fiction
Nonfiction
Biographies
Translations
Poems
Academic writing
Education

Arts / Art Books
Educational materials
Audiovisual content
Audio publishing
Books to tape
► 
Literary and Publishing Practice Areas
We represent clients involved with the Literary and Publishing  industry with a variety of legal matters. Whether it involves contract negotiations, entity formation, compliance with state or federal laws and regulations,  licensing, copyright/trademark matters, consulting, strategic advice, or other publishing negotiations,  Axis offers creative professionals in or doing business with the literary and publishing industry high-quality legal representation spanning multiple legal fields.
     Publishing Agreements,  Contracts and Transactions

Axis represents literary industry clients in a wide variety of contracts and transactions with the various parties involved in bringing literary works to mass market:

Publishing Agreements
Adaption agreements
Collaboration agreements
Contract negotiations
Confidentiality agreements

Literary agent agreements
Management agreements
Screenplay agreements
Writing agreements
Ghostwriting agreements
Shadowriting agreements
Creative writing services agreements

Life/bio rights agreements
E-publishing agreements
Screenwriter agreements
      Intellectual Property & Licensing

Axis assists Literary and Publishing industry clients with a wide variety of intellectual property and licensing matters, ranging across copyright, trademark, trade secret, licensing, confidentiality, and related matters:

Artwork releases
Confidentiality Agreements
Copyrights
Copyright Assignments
Copyright Infringement
Content-Licensing Agreements

Intellectual Property Assignment
Licensing Contracts
Non-Disclosure Agreements
Licensing Contracts

Trademarks
Trademark Disputes
Trademark Infringement
Trademark Registrations
    Disputes, Lawsuits, and Litigation

Axis represents clients in Literary and Publishing clients in a wide range of disputes, lawsuits, and litigation, ranging multiple practice areas:

Participation/residual accounting
Accounting disputes
Intellectual property disputes
Contract disputes
Infringement

Copyright infringement
Trademark infringement
Publisher insolvency
Counterfeiting
Cyber-piracy

Unfair competition
Invasions of privacy
Violation of rights of publicity
Non-payment of debts or money for services rendered
►
What Does a Publishing Attorney Do? 
Publishing attorneys represent authors, collaborators and illustrators through the publishing life of their books. This can involve working with a client in crafting a strong book concept, developing a comprehensive book proposal for presentation to the premier publishing houses, engaging a collaborator and negotiating a collaboration agreement, securing and negotiating a publishing agreement, identifying and engaging publicists and providing ongoing support in the licensing of subsidiary and ancillary rights, such as motion picture, live theater, television, and merchandising, as well as developing emerging new content opportunities. Books can  include memoirs, personal finance books, health books, cookbooks, self-help books, business books, inspirational books and other narrative non-fiction books.
A literary lawyer can also help with developing their book ideas and in structuring and negotiating single or multi-book publishing agreements, forming creative partnerships with collaborators and other professionals, managing the book's content into other platforms, such as audio/visual, live performance and merchandising uses, and all other aspects of the exploitation of a book.
A publishing attorney can also assist with navigating the evolving world of self-publishing.  Axis can advise clients on creating strategies for their self-publishing projects, including establishing an individualized plan for bringing the specific project from creation to market, recommending and evaluating third-party service providers and negotiating agreements on behalf of our clients with such service providers, and analyzing distribution alternatives and implementing a distribution and marketing program.
► 

What Kinds of Things Can a Book Publishing Attorney or Literary Lawyer Help With? 
If you have a contract to negotiate in the publishing world (usually with a publisher; sometimes with another sort of media entity acquiring subsidiary or derivative rights to your work), it's wise to have a lawyer advising you and negotiating on your behalf. These are business contracts which commit you and your work, usually for many years. Unless you know exactly what the contract says, completely understand its legal and fiscal ramifications, and are skillful in negotiating better contractual terms for yourself, you would be well-advised to retain a literary lawyer.
Every publishing company that puts a contract in front of you has a lawyer or a legal department advising them. So it makes no sense whatsoever for you to try to go it alone.
You may well also need a literary lawyer if you have a legal problem arising from your writing career.  For example: if you're accused of copyright infringement; if your own copyright has been violated (ex. plagiarized or pirated); if a publisher has violated the terms of its contract with you, or if a publisher is claiming that you have violated those terms; if you and a literary agency have a serious dispute which you cannot resolve; if you want to make a will which includes disposition of your literary estate; and so on.
► 

What Kinds of Legal Issues Will I Need a Book Publishing Literary Law Firm to Help With? 
AXIS Legal Counsel's literary and publishing law and entertainment practice focuses on both transactional and litigation issues faced by members of the publishing industry.  AXIS has experience with a variety of issues pertinent to the publishing industry, including
Collaboration Agreements
Contract Negotiations
Counterfeiting
Copyright Protections
Copyright Infringement
Cyber-Piracy
Digital Media
Distribution Contracts
Ghostwriting Agreements
Licensing
New Media
Online Publishers
Online Distribution
Option Agreements
Publishing Agreements
Rights of Publicity
Self-Publishing
Screenwriter Agreements
Script Publishing
Trademarks
Trademark Infringement
► 

Top Legal Issues in Negotiating a Publishing Contract
Many of our clients hire Axis when being presented with a book deal from the publisher. If you have been presented with a book publishing deal from a publisher, a publisher, or other publishing house, this is a tremendous cause for celebration and a testament to your success. However, the chances are high that you will need legal counsel to help you negotiate the ins and outs of the agreement.
For example, we regularly counsel clients on the following issues:
Negotiating your agreement with the publishing company to reach terms that are fair for the author
Identifying which rights you are giving away, and which rights you're keeping, such as subsidiary rights and ancillary rights
Setting up time frames for delivery of the manuscript, proofs, and revisions, and giving yourself some breathing room in case the publisher wants to have changes made, without being able to declare you in breach of the agreement
Negotiating provisions on creative controls and who makes final creative decisions
Addressing issues like copyright ownership and licenses to use the work
Addressing royalties and participation type compensation, in a way that is fair to the author and writer
Negotiating to have stepped-up royalty rates compensation to you for sales from your book when it is a success and exceeds certain milestones
Negotiating to get the best advance possible
Limiting allowable expenses that do not eat significantly into your gross sales from your book
Addressing provisions so that if your book is out of print, rights revert back to you
Providing strong audit rights
and many others
►

Entertainment FAQs

Our FAQs answer the most common issues faced by entertainment clients.

We have an extensive FAQ Library that covers the most common questions we get from businesses, as well as FAQs on recent changes in law affecting entertainment clients.
►Visit our Entire FAQ Library

►

Our Recent Projects 

Have we counseled clients like your? All the time.

We have represented a variety of entertainment clients in numerous industries across multiple disciplines and practice matters.
►

National Recognition
The talent at Axis has been recognized nationally for its legal services in a variety of publications, news outlets and other channels across the nation and internationally.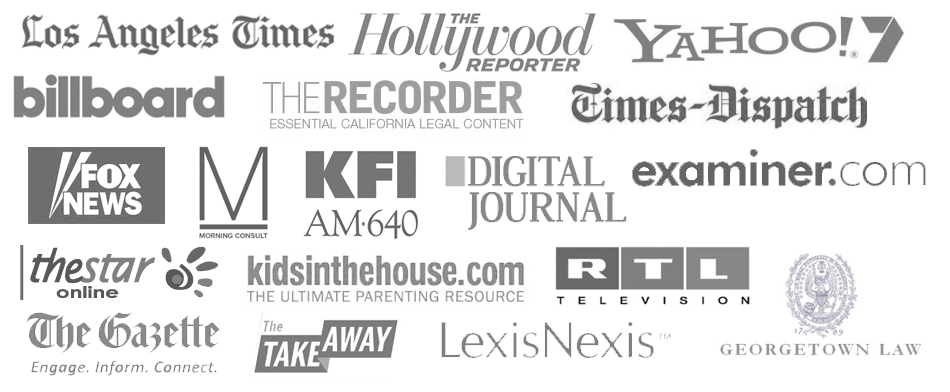 ►
Our Awards and Accolades
Our talented legal counsel has  consistently been recognized for excellence in legal services, and has been rated or ranked by Avvo, SuperLawyers, Euromoney's Definitive Guide to Leading Litigation Lawyers & Law Firms, Los Angeles Magazine, and others.
Superlawyers – Rising Stars (2013, 2014, 2015, 2016, 2017, 2018, 2019, 2020) – Top 2.5% of Attorneys in the State
"Superb" Rated by Avvo.com (2011, 2012, 2013, 2014, 2015, 2016, 2017, 2018, 2019, 2020)
"Top Attorneys – Los Angeles Magazine (2013, 2014, 2015, 2016, 2017, 2018, 2019, 2020)
Recognized as one of the Global 100 Lawyers in Business Law (2017)
"Business Law Firm of the Year" – ACQ/Intertrust Magazine (2016)
"Top Business Law Firm" – Finance Monthly Magazine (2016)
"Superb" Rated by Avvo.com (2011, 2012, 2013, 2014, 2015, 2016, 2017)
Lawyers of Distinction (2016)
"Up and Coming Attorneys" (2010)
Euromoney's Definitive Guide to Leading Lawyers and Firms (2009)
► 
Read our Latest Reviews







Read All Reviews

*** Testimonials are not a guarantee of any success or outcome, nor any guarantees about your legal matter. Each case is unique.
►
Representing Clients from 22+ Countries Internationally
For information on how we may be able to assist you, please contact [email protected].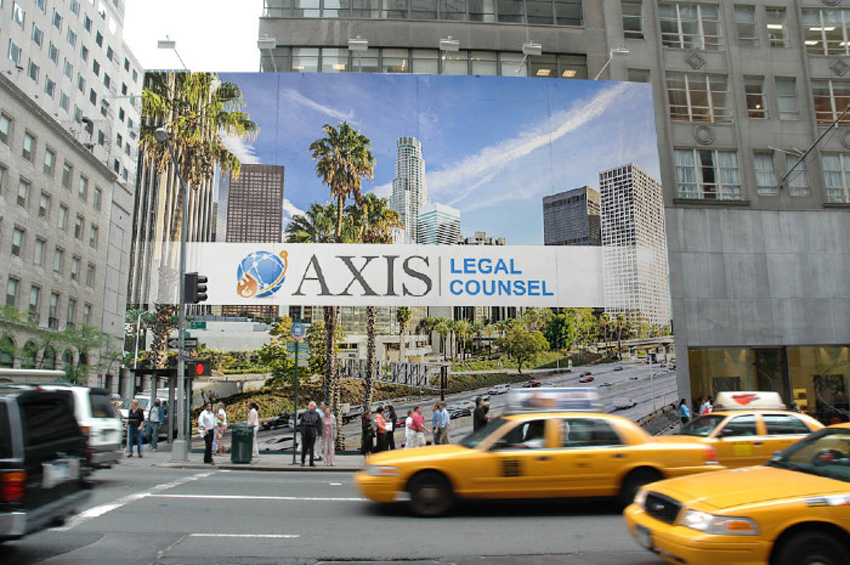 KEYWORDS
Literary publishing lawyer | literary lawyer | Los Angeles literary lawyer | Los Angeles publishing attorney | Los Angeles literary publishing attorney | Lawyer for authors | Writer lawyer