►

  Rule 144 Legal Opinions
Legend Removal for Transfers of Stock and Shares Subject to Rule 144
Our Securities Law Practice combines
outstanding technical talent with exceptional value.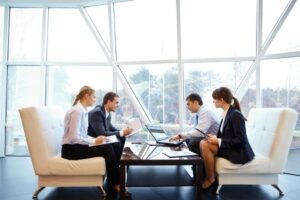 Experienced. Affordable. World Class Talent. 
Headquartered in Los Angeles, California, Axis Legal Counsel represents securities clients throughout the world with a wide variety of U.S. securities law matters. We are a U.S. based law firm based out of Los Angeles, California assisting clients with securities transactions throughout the United States and from across the globe around the world.
We represent clients in the formation of private and public companies, raising capital, state and federal SEC-compliant, securities offerings, including private placements made pursuant to the U.S. Securities and Exchange Commission's rules.
U.S. SEC Filings
Securities offerings
Securities Issuances
Securities filings
Private placements
Debt and equity-based securities issuances
Regulation D
Rule 506(b) Securities offerings
Rule 506(c) Securities offerings
Regulation A + Offerings
Regulation S (Non-U.S.) Offerings

► 

What is Rule 144 and Why is a Legal Opinion Needed?
If you're a shareholder in a public company and have come across the reference to "Rule 144" on your stock certificate, you may be wondering what it means and how it affects your ability to trade your shares. Rule 144 is a crucial regulation established by the Securities and Exchange Commission (SEC) under the Securities Act of 1933, with significant amendments in 2008. In this extensive guide, we'll delve into the intricacies of Rule 144, including its history, implications, and the various factors that determine when and how you can sell restricted securities.
You might be wondering why your stock certificate bears a Rule 144 legend. Typically, stock certificates issued by public companies, regardless of the circumstances, carry this legend. This practice is considered a best practice, even though there's no specific statutory requirement mandating it.
Stock transfer agents, who play a pivotal role in managing securities ownership, are responsible for affixing the Rule 144 legend to paper certificates. Additionally, they place a "stop order" on the shareholder ledger of the issuing company to identify which shares are restricted.
While there's no strict legal obligation for a Rule 144 legend, failing to include it can be seen as a company's failure to take adequate steps to ensure that unregistered securities are not sold unless they are registered or an exemption is available.
► 

What Determines Whether the Restrictions can be Removed from My Shares?
The timing for unrestricting your shares depends on several factors including the time which the shares have been held:
Affiliate or Non-Affiliate: Whether you are an affiliate or a non-affiliate of the company is a crucial determinant. Affiliates typically have longer holding periods.
Reporting or Non-Reporting Company: The reporting status of the company that issued the shares plays a role. Reporting companies have shorter holding periods.
Shell Company History: If the company has ever been a shell company, additional requirements must be met.
In general, if the issuing company is subject to the reporting requirements of the Securities Exchange Act of 1934, is up-to-date with its filings, and has either never been a shell company or has complied with Rule 144(i)(2) requirements, the holding period is six months after payment in full for the shares.
Your holding period, assuming you meet the Rule 144 requirements, depends on whether the issuer is subject to the reporting requirements of the Securities Exchange Act of 1934. It's six months if the issuer is subject to reporting, and twelve months if it isn't.
The holding period commences on the date when you paid in full for your restricted common stock or any other class of securities that were converted into your restricted common shares. Importantly, the date of issuance of the stock certificate is not part of the holding period calculation.
Various Scenarios for Holding Period Calculation
The calculation of the holding period can vary depending on how you acquired your restricted common stock:
Direct Purchase: If you bought the shares directly from the issuer through a private placement, the holding period begins on the later of the date you and the issuer sign the subscription agreement or stock purchase agreement and the date the issuer received and accepted your funds.
Conversion: If you converted other securities, such as a promissory note, warrants, options, debentures, or preferred stock into restricted common shares, the holding period depends on whether you gave anything of value to the issuer as part of the conversion process.
Debt Conversion: If the issuer owed you a debt and the debt was converted into restricted common stock or another class of securities, the holding period starts on the later of when the issuer became obligated to pay the debt or when you took an "investment risk."
The evidence required to establish these scenarios may vary, and your legal counsel can provide you with a list of necessary documents.
If you don't sell all of your restricted shares within three months after the Rule 144 legend has been removed, certain actions are taken. Unless the Rule 144 legend can be permanently removed, you have a three-month window to sell the restricted shares. Any unsold shares after this period must be returned to the issuer's stock transfer agent, who will issue a new certificate with a Rule 144 legend. If you intend to sell more restricted shares at a later date, you must repeat the initial process.
► 
Obtaining a Legal Opinion for Selling Restricted Shares
Your broker may require you to obtain a legal opinion stating that you are eligible to sell your shares under Section 4(a)(1) or another available exemption. Logan Law Firm, for instance, typically issues these opinions within one day once all necessary information and documents are submitted.
The fee for preparing and issuing a routine Rule 144 opinion letter for public companies is usually around $425. However, if there are special circumstances, such as the need to locate necessary documents, the fee may be higher.
►

I
mpact of the Issuer's Shell Company History
If your restricted shares were issued by a company that has ever been a shell company, certain conditions must be met for you to use the Rule 144 safe harbor. Rule 405 defines a shell company as one with no or nominal operations and minimal or no assets. Compliance with Rule 144(i)(2) entails ceasing to be a shell company, being subject to reporting requirements, filing specific information, and adhering to reporting rules.
If the Rule 144 safe harbor is not available, there may be other options to sell your shares in the public markets, particularly if you have held them for more than two years and the issuer meets certain requirements.
►

T
he Process of Selling Restricted Shares
To sell your restricted shares, you'll need to follow a specific process:
Open a Brokerage Account: First, open a brokerage account with a full-service broker-dealer or a bank that handles restricted securities transactions. Ensure that your broker is experienced in processing restricted securities.
Contact Your Account Representative: Reach out to your account representative before sending your original certificates to your financial institution. Confirm that they accept certificates in safekeeping during the restriction removal process.
Document Preparation: Your securities broker will prepare various documents, including seller's representations letters, broker's representations letters (if required), Form 144 (if you are an affiliate), a stock power, and other necessary paperwork.
Payment for Legal Opinion: Arrange payment for the legal opinion unless the issuing company typically covers these costs.
Coordinate with Legal Counsel: Have your broker contact your legal counsel to coordinate the information and document sharing process.
Opinion Letter Issuance: If you are eligible to sell your shares, your legal counsel will issue the appropriate opinion letter, which will be delivered to your broker and sent to the issuing company for review.
Submission to Stock Transfer Agent: Your broker will send the opinion letter, original certificate(s), stock power(s), fees for the stock transfer agent, and a letter of instruction to the stock transfer agent.
Issuer's Consent: The stock transfer agent will contact the issuer to obtain consent for the removal of the Rule 144 legend. The issuer must consent unless there are valid legal or factual reasons not to do so.
Final Steps: Assuming there are no obstacles, the issuer will inform the stock transfer agent to remove the restrictive legend. The cleared shares will be returned to your broker, who can then proceed with the sale as authorized.
Selling restricted shares can be a complex process, and it's crucial to work closely with experienced professionals to navigate the various requirements and regulations involved.
In conclusion, Rule 144 is a critical regulatory framework that impacts the ability of shareholders to trade restricted securities. Understanding its nuances, including holding periods, legal opinions, and the impact of a company's history as a shell entity, is essential for any investor seeking to sell their restricted shares. While the process may seem intricate, with proper guidance and legal counsel, you can successfully navigate the complexities of Rule 144 and make informed decisions regarding your investments.
We Represent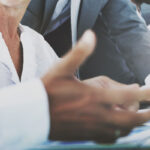 We serve all types of startups, companies, funds, and investors, including but not limited to:
U.S. startups and businesses
Delaware corporations
British Virgin Islands entities
Isle of Man entities
Cayman entities
Hong Kong / Singapore
Funds / Fund formations
Cryptocurrencies
Token-based issuers

Holding companies
Asset management companies
International issuers
U.S. investors
International investors
Private companies
Brokers and dealers
Escrow agents
► 
The Securities Law Transactions We Service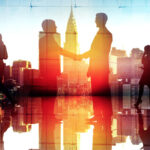 Axis provides full-service securities law support and advice/counsel for startups and established businesses in all types of securities transactions.  We represent all types of business clients in numerous industries, whether at the emerging stage, such as pre-seed, seed-stage, or early stage ventures, or established businesses, whether small businesses, mid-sized companies, or large international businesses with a multitude of offices and employees.
Having experience and knowledge of securities law   is crucial to providing legal advice. We serve a variety of securities law transactions, including but not limited to the following:
Securities filings
Regulation D filings
Private Placements
Private placement memorandums
Offering Circulars
White papers

Securities offerings Offerings
Cryptocurrency SAFTs / Simple Agreements for Future Tokens
Cryptocurrency Smart Contracts
►
 Securities Law Practice Areas
    Securities Transactions

Axis assists clients with a wide variety of securities transactions. The most common types of securities transactions for business clients include the following:

Equity issuances and offerings
Debt offerings
Venture capital
Private placement memorandum
Investor financings
Secondary offerings
144A Private Placement
Offering Circulars

Private Placements
Debt-based Offerings
Regulation S Offerings
Regulation D Offerings
Regulation A Offerings
Regulation A+ Offerings
Convertible Notes
Bridge Financings
Mezzanine Financings
ICOs and Cryptocurrency securities
Token-based issuances
     Securities Compliance

 Federal and state law generally requires ongoing compliance for businesses with securities issued to private or public investors. These can include working with your business to prepare registration statements and reporting obligations, including but not limited to the following:

Registration Statements (S1, S3, SB-2, F-20, 10, 10SB Statements)
Periodic Reports (10K, 10Q, 8K statements)
Compliance with state blue sky laws

Securities Act of 1933 Compliance
Securities Act of 1934 Compliance
Sarbanes-Oxley Compliance
Compliance with California Department of Business Oversight
     Tax Law and Banking Law Compliance

 We assist clients seek compliance with the myriad of tax, regulatory, and compliance laws that accompany securities filings, including but not limited to:

FinCEN Compliance
IRS Compliance
 Commodities Futures Trading Commission Compliance

Tax compliance
Anti-Money Laundering Compliance and Policies
 Money-Transmitter Business licensing
Money Services Business (MSB) Regulations

Department of Treasury Regulations
 U.S. Banking Laws
Bank Secrecy Act Compliance
    Intellectual Property & Licensing

We assist Cryptocurrency clients with a wide variety of intellectual property and licensing matters, ranging across copyright, trademark, trade secret, licensing, confidentiality, and related matters:

Confidentiality Agreements
Copyrights
Copyright Assignments
Copyright Infringement
Content-Licensing Agreements
End-User Agreement
Endorsement Deals

Intellectual Property Assignment
Licensing Contracts
Merchandising
Non-Disclosure Agreements
Privacy Policies
Promotional Agreements
Records Retention Policies
Software Licensing Agreements
Sweepstakes & Contests

Trademarks
Trademark Disputes
Trademark Infringement
Trademark Registrations
Web Hosting Agreements
Website Terms & Conditions
   Shareholder Rights

Axis also regularly represents shareholders, members, and other owners of companies in legal matters involving shareholder rights. These can include, but are not limited to:

Shareholder Inspection Rights
Shareholder Participation in Corporate Governance
Shareholder Derivative Claims
Breaches of Shareholder Agreements
Self-Dealing / Misuse of Corporate Assets
Minority Shareholder Freeze-Outs and Squeeze-Outs

Stock Broker Malpractice and Professional Negligence
Dealer Liability
Corporate Mismanagement
Breaches of Fiduciary Duty
Corporate Fraud
Conflict of Interest Transactions
Fraud
Investor Fraud
► 

Read our Business FAQs

Our FAQs answer the most common issues faced by startups and  businesses.

We have an extensive FAQ Library that covers the most common questions we get from businesses, as well as FAQs on recent changes in  law affecting businesses .

► Learn About Our Recent Projects

Have we counseled businesses like yours? All the time.

We have represented a variety of business clients in numerous industries across multiple disciplines and practice matters.

► 
AS SEEN IN
Our talented legal counsel has been quoted in a number of press outlets, including the following: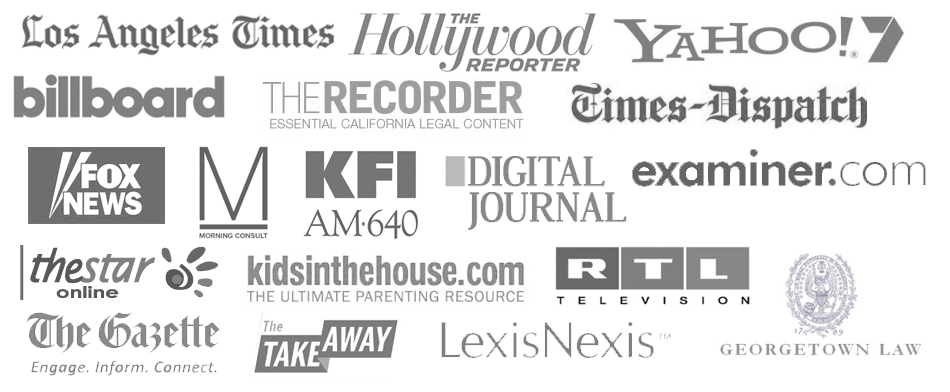 ►
Our Awards and Accolades
Our talented legal counsel has  consistently been recognized for excellence in legal services, and has been rated or ranked by Avvo, SuperLawyers, Euromoney's Definitive Guide to Leading Litigation Lawyers & Law Firms, Los Angeles Magazine, and others.
Superlawyers – Rising Stars – Top 2.5% of Attorneys in the State
"Superb" Rated by Avvo.com
"Top Attorneys – Los Angeles Magazine
Recognized as one of the Global 100 Lawyers in Business Law
"Business Law Firm of the Year" – ACQ/Intertrust Magazine
"Top Business Law Firm" – Finance Monthly Magazine
"Superb" Rated by Avvo.com
Lawyers of Distinction
"Up and Coming Attorneys"
Euromoney's Definitive Guide to Leading Lawyers and Firms
► 
Read our Latest Reviews







Read All Reviews

*** Testimonials are not a guarantee of any success or outcome, nor any guarantees about your legal matter. Each case is unique.
►

National Recognition
The talent at Axis has been recognized nationally for its legal services in a variety of publications, news outlets and other channels across the nation and internationally.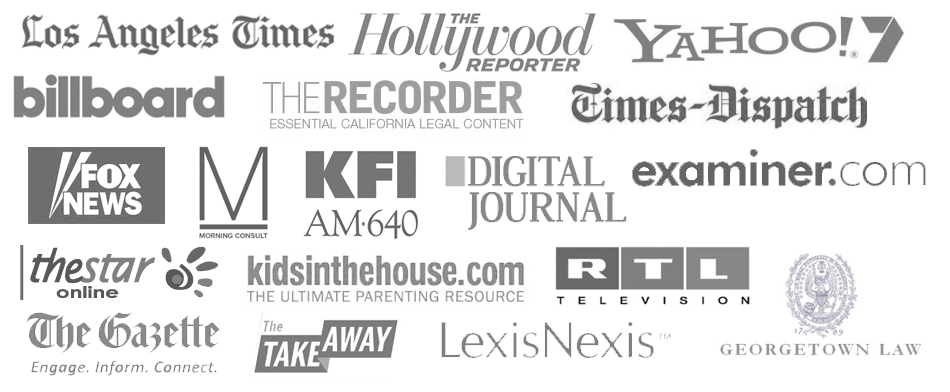 ►
Representing Clients from 22+ Countries Internationally
Axis has represented a wide variety of business clients  in numerous deals, transactions, contracts, agreements, disputes and legal matters. For information on how we may be able to assist you, please contact [email protected].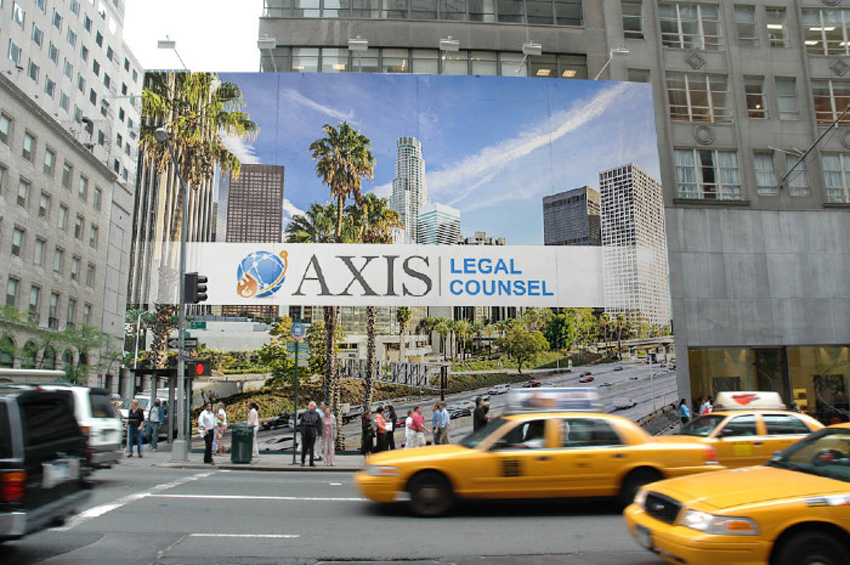 KEYWORDS
Rule 144 Opinion | Rule 144 Legal Opinions | Rule 144 Attorney | Rule 144 Compliance | Rule 144 Opinion Letter | Rule 144 Securities Lawyer | Rule 144 Exemptions | Rule 144 Expert | SEC Rule 144 | Rule 144 Resale | Rule 144 Selling | Rule 144 Restricted Shares | Rule 144 Securities Attorney | Rule 144 Attorney Opinion | Rule 144 SEC Compliance | Rule 144 Investment | Rule 144 Hold Period | Rule 144 Legend Removal | Rule 144 Attorney Services | Rule 144 Exemption Criteria | Rule 144 Filing Requirements | Rule 144 Legal Counsel | Rule 144 Compliance Guidelines | Rule 144 Legal Advice | Rule 144 Securities Regulation | Rule 144 Exemption Process | Rule 144 Attorney Fees | Rule 144 Opinion Requirements | Rule 144 Legend Removal Process | Rule 144 Attorney Letter | Rule 144 Legal Consultation | Rule 144 Compliance Checklist | Rule 144 Securities Transactions | Rule 144 Opinion for Selling Shares | Rule 144 Legal Expertise | Rule 144 Legend Removal Attorney | Rule 144 Opinion Letter Sample | Rule 144 Attorney Consultation | Rule 144 Exemption Conditions | Rule 144 SEC Regulations | Rule 144 Attorney Review | Rule 144 Legend Removal Procedure | Rule 144 Opinion Documentation | Rule 144 Exemption Eligibility | Rule 144 Legal Assistance | Rule 144 Opinion Cost | Rule 144 Securities Compliance | Rule 144 Exemption Application | Rule 144 Attorney Services | Rule 144 Opinion Process | Rule 144 Legend Removal Guidelines | Rule 144 Attorney Expertise | Rule 144 Compliance Support | Rule 144 Legal Opinion Review | Rule 144 Exemption Criteria | Rule 144 SEC Filings | Rule 144 Attorney Consultation | Rule 144 Opinion Timeline | Rule 144 Legend Removal Requirements | Rule 144 Attorney Fees | Rule 144 Legal Guidance | Rule 144 Compliance Assistance | Rule 144 Legal Opinion Letter | Rule 144 Exemption Application Process | Rule 144 Securities Transactions | Rule 144 Attorney Expertise | Rule 144 Opinion Documentation | Rule 144 Legend Removal Cost | Rule 144 Attorney Review | Rule 144 Compliance Checklist | Rule 144 Legal Assistance | Rule 144 Opinion Cost | Rule 144 Securities Compliance | Rule 144 Exemption Eligibility | Rule 144 Legal Support | Rule 144 Opinion Process | Rule 144 Legend Removal Procedure | Rule 144 Attorney Services | Rule 144 Opinion Letter Sample | Rule 144 Attorney Consultation | Rule 144 Exemption Conditions | Rule 144 SEC Regulations | Rule 144 Attorney Review | Rule 144 Legend Removal Attorney | Rule 144 Opinion Documentation | Rule 144 Legal Expertise | Rule 144 Compliance Support | Rule 144 Attorney Fees | Rule 144 Opinion Requirements | Rule 144 Legend Removal Process | Rule 144 Attorney Letter | Rule 144 Legal Consultation | Rule 144 Compliance Checklist | Rule 144 Securities Transactions | Rule 144 Opinion for Selling Shares | Rule 144 Legal Opinion Assistance | Rule 144 Legend Removal Guidelines | Rule 144 Attorney Expertise | Rule 144 Compliance Advice | Rule 144 Legal Counsel | Rule 144 Exemption Process | Rule 144 Attorney Services | Rule 144 Opinion Cost | Rule 144 Securities Compliance | Rule 144 Legal Review | Rule 144 Legend Removal Request | Rule 144 Attorney Consultation | Rule 144 Opinion Letter Format | Rule 144 Exemption Eligibility Criteria | Rule 144 SEC Compliance | Rule 144 Attorney Support | Rule 144 Opinion Letter Review | Rule 144 Legend Removal Assistance | Rule 144 Attorney Fees | Rule 144 Legal Consultation | Rule 144 Compliance Process | Rule 144 Securities Law | Rule 144 Exemption Requirements | Rule 144 Attorney Expertise | Rule 144 Opinion Guidance | Rule 144 Legend Removal Cost | Rule 144 Attorney Review | Rule 144 Compliance Guidelines | Rule 144 Legal Assistance | Rule 144 Opinion Cost | Rule 144 Securities Transactions | Rule 144 Exemption Application | Rule 144 Attorney Services | Rule 144 Opinion Process | Rule 144 Legend Removal Procedure | Rule 144 Attorney Consultation | Rule 144 Legal Opinion Letter | Rule 144 Attorney Consultation | Rule 144 Exemption Conditions | Rule 144 SEC Regulations | Rule 144 Attorney Review | Rule 144 Legend Removal Attorney | Rule 144 Opinion Documentation | Rule 144 Legal Expertise | Rule 144 Compliance Support | Rule 144 Attorney Fees | Rule 144 Opinion Requirements | Rule 144 Legend Removal Process | Rule 144 Attorney Letter | Rule 144 Legal Consultation | Rule 144 Compliance Checklist | Rule 144 Securities Transactions | Rule 144 Opinion for Selling Shares | Rule 144 Legal Opinion Assistance | Rule 144 Legend Removal Guidelines | Rule 144 Attorney Expertise | Rule 144 Compliance Advice | Rule 144 Legal Counsel | Rule 144 Exemption Process | Rule 144 Attorney Services | Rule 144 Opinion Cost | Rule 144 Securities Compliance | Rule 144 Legal Review | Rule 144 Legend Removal Request | Rule 144 Attorney Consultation | Rule 144 Opinion Letter Format | Rule 144 Exemption Eligibility Criteria | Rule 144 SEC Compliance | Rule 144 Attorney Support | Rule 144 Opinion Letter Review | Rule 144 Legend Removal Assistance | Rule 144 Attorney Fees | Rule 144 Legal Consultation | Rule 144 Compliance Process | Rule 144 Securities Law | Rule 144 Exemption Requirements | Rule 144 Attorney Expertise | Rule 144 Opinion Guidance | Rule 144 Legend Removal Cost | Rule 144 Attorney Review | Rule 144 Compliance Guidelines | Rule 144 Legal Assistance | Rule 144 Opinion Cost | Rule 144 Securities Transactions | Rule 144 Exemption Application | Rule 144 Attorney Services | Rule 144 Opinion Process | Rule 144 Legend Removal Procedure | Rule 144 Attorney Consultation