US Attorney | US Lawyer | US Law Firm 
► Seeking the right U.S.  Attorney for your legal matter?
Axis Legal Counsel is a U.S. Business Law Firm
in Los Angeles, California
Representing International Business Clients
Worldwide in U.S. Legal Matters
Worldwide Service to Europe ● Asia ● Africa ● Middle East ● Oceania
Based out of Los Angeles, California, Axis Legal Counsel is an American law firm licensed and registered in the State of California, specially focused on representing international clients from across the world in U.S. legal matters, U.S. law, and American legal advice/counsel in a variety of legal matters. We assist clients seeking a Los Angeles Business Attorney or California Business Attorney in a wide variety of business law matters.
We have represented clients from 22+ countries, including the United Kingdom, Australia, France, Italy, Spain, China, South Africa, India, Pakistan, Saudi Arabia, Eqypt, Canada, Nigeria, Poland, Finland, Sweden, Korea, and numerous other countries throughout Europe, Asia, Africa and the Middle East.
If you are seeking a U.S. attorney or U.S. lawyer to aid with matters involving United States business law or American law, contact Axis today. We offer free telephonic consultations to international clients and accept legal representations from clients from all over the world.
Los Angeles Business Law
California Business Law
U.S. Business Law
U.S. Business Law Legal Advice and Counsel
U.S. Solicitor / Barrister Services
U.S. Lawsuits and Disputes
U.S. Contracts and Transactions
U.S. Investments and Securities Offerings
Formation of U.S. Businesses and Branches
U.S. Trademarks, Copyrights, and Intellectual Property
U.S. Business Law and Representation
U.S.Trade Regulation and Sanctions
| | | |
| --- | --- | --- |
| | How Can We Help You Today? | |
***  No attorney-client relationship exists until we are retained through an engagement agreement.  By submitting a request you are agreeing to this Site's Terms and Conditions.
► 

Who We Represent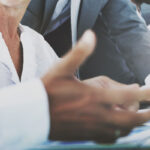 We serve all types of clients, including but not limited to:
International clients
International business clients
International businesses
International law firms

 Geographic Areas of Service:

Europe
Asia
Africa
Middle East
Oceania
► 
The Legal Fields We Serve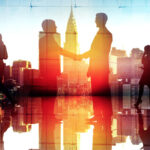 Our practice areas span a wide variety of legal matters, including the representation of individuals as well as businesses, in a number of legal fields and subfields, including but not limited to the following:
The law of the United States can be complex and require the assistance of experienced legal counsel.  Axis Legal Counsel offers award-winning representation to clients seeking the assistance of a US Attorney or US Lawyer, in a variety of fields and legal matters.  Contact us today to inquire about whether we may be able to assist with your legal matter.
International Law
Trade Regulation
Contracts and Agreements
Lawsuits and Disputes in U.S. Courts
Formation of New U.S. Businesses
Branches of Businesses in the U.S.
United States Law – Advice and Counsel

Business Law and Advice
Establishing new U.S. Businesses
Establishing Branches in the U.S.
U.S. Solicitor Services
U.S. Barrister Services
Intellectual Property Protections
U.S. Trademark Registration
and Many More
►
Convenient Case Handling and Billing Options
 Axis handles international client matters as cost-effectively and conveniently as possible, with the assistance of various service providers. We regularly handle conference calls and meetings with clients and accept billing through Visa, Mastercard, and Discover, including Paypal, for a variety of flexible billing options.
We have a wide variety of billing arrangements that are flexible for businesses of all sizes and types. On many  occasions, we provide legal services to business clients on a flat fee, or budgeted basis, by which the overall legal expenses are capped for purposes of the task or project being performed. It is generally a very straightforward  process, and many clients are pleased to learn how affordable it can be to obtain reliable legal advice for their business matter.
We also use traditional legal billing structures, such as hourly services, as well as hybrid billing arrangements for clients whose billing needs are more specific. Our billing practices reflect the philosophy of providing value-added services for clients, in a cost-effective, affordable, and reliable manner.
► 
Getting Legal Help
If you need experienced legal counsel, call today for free consultation, and in as little as 15 minutes, you could have peace of mind with respect to the handling of  your legal matter. Call us today at (213) 403-0130 or info@axis.legal.
► 
AS SEEN IN
Our talented legal counsel has been quoted in a number of press outlets, including the following: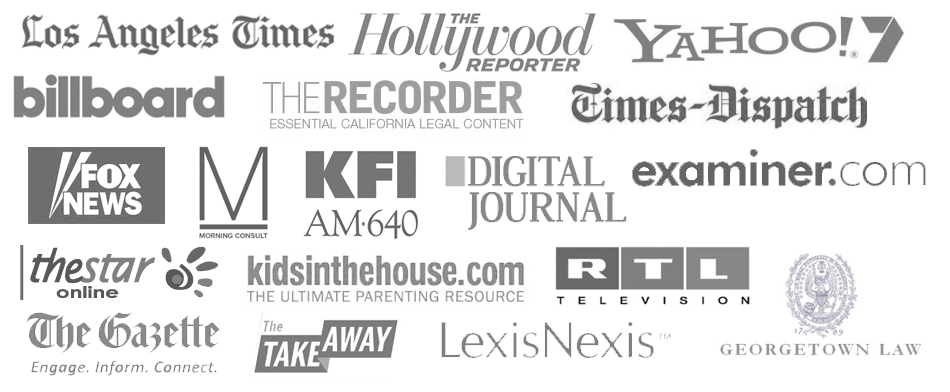 ►
Our Awards and Accolades
Our talented legal counsel has  consistently been recognized for excellence in legal services, and has been rated or ranked by Avvo, SuperLawyers, Euromoney's Definitive Guide to Leading Litigation Lawyers & Law Firms, Los Angeles Magazine, and others.
Superlawyers – Rising Stars (2013, 2014, 2015, 2016, 2017, 2018, 2019, 2020) – Top 2.5% of Attorneys in the State
"Superb" Rated by Avvo.com (2011, 2012, 2013, 2014, 2015, 2016, 2017, 2018, 2019, 2020)
"Top Attorneys – Los Angeles Magazine (2013, 2014, 2015, 2016, 2017, 2018, 2019, 2020)
Recognized as one of the Global 100 Lawyers in Business Law (2017)
"Business Law Firm of the Year" – ACQ/Intertrust Magazine (2016)
"Top Business Law Firm" – Finance Monthly Magazine (2016)
"Superb" Rated by Avvo.com (2011, 2012, 2013, 2014, 2015, 2016, 2017)
Lawyers of Distinction (2016)
"Up and Coming Attorneys" (2010)
Euromoney's Definitive Guide to Leading Lawyers and Firms (2009)
► 
Read our Latest Reviews







Read All Reviews

*** Testimonials are not a guarantee of any success or outcome, nor any guarantees about your legal matter. Each case is unique.
► 
Serving Clients Nationwide and in 22+ Countries Internationally
We represent clients throughout the U.S. and in 22+ countries internationally.
KEYWORDS
Our Service Areas
Afghanistan
Albania
Algeria
Andorra
Angola
Antigua and Barbuda
Argentina
Armenia
Australia
Austria
Azerbaijan
Bahamas
Bahrain
Bangladesh
Barbados
Belarus
Belgium
Belize
Benin
Bhutan
Bolivia
Bosnia and Herzegovina
Botswana
Brazil
Brunei
Bulgaria
Burkina Faso
Burundi
Cabo Verde
Cambodia
Cameroon
Canada
Central African Republic (CAR)
Chad
Chile
China
Colombia
Comoros
Democratic Republic of theCongo
Republic of the Congo
Costa Rica
Cote d'Ivoire
Croatia
Cuba
Cyprus
Czech Republic
Denmark
Djibouti
Dominica
Dominican Republic
Ecuador
Egypt
El Salvador
Equatorial Guinea
Eritrea
Estonia
Ethiopia
Fiji
Finland
France
Gabon
Gambia
Georgia
Germany
Ghana
Greece
Grenada
Guatemala
Guinea
Guinea-Bissau
Guyana
Haiti
Honduras
Hungary
Iceland
India
Indonesia
Iran
Iraq
Ireland
Israel
Italy
Jamaica
Japan
Jordan
Kazakhstan
Kenya
Kiribati
Kosovo
Kuwait
Kyrgyzstan
Laos
Latvia
Lebanon
Lesotho
Liberia
Libya
Liechtenstein
Lithuania
Luxembourg

Macedonia
Madagascar
Malawi
Malaysia
Maldives
Mali
Malta
Marshall Islands
Mauritania
Mauritius
Mexico
Micronesia
Moldova
Monaco
Mongolia
Montenegro
Morocco
Mozambique
Myanmar (Burma)
Namibia
Nauru
Nepal
Netherlands
New Zealand
Nicaragua
Niger
Nigeria
North Korea
Norway
Oman
Pakistan
Palau
Palestine
Panama
Papua New Guinea
Paraguay
Peru
Philippines
Poland
Portugal
Qatar
Romania
Russia
Rwanda
Saint Kitts and Nevis
Saint Lucia
Saint Vincent and the Grenadines
Samoa
San Marino
Sao Tome and Principe
Saudi Arabia
Senegal
Serbia
Seychelles
Sierra Leone
Singapore
Slovakia
Slovenia
Solomon Islands
Somalia
South Africa
South Korea
South Sudan
Spain
Sri Lanka
Sudan
Suriname
Swaziland
Sweden
Switzerland
Syria
Taiwan
Tajikistan
Tanzania
Thailand
Timor-Leste
Togo
Tonga
Trinidad and Tobago
Tunisia
Turkey
Turkmenistan
Tuvalu
Uganda
Ukraine
United Arab Emirates (UAE)
United Kingdom (UK)
Uruguay
Uzbekistan
Vanuatu
Vatican City (Holy See)
Venezuela
Vietnam
Yemen
Zambia
Zimbabwe
KEYWORDS
US Attorney
US Lawyer
US Law Firm
United States Lawyer
United States Business Lawyer
United States Business Law