Download Your Free 2020 California Harassment Discrimination Retaliation
Form Sample Template Policy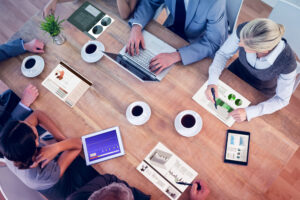 *** Now updated for 2020
California has recently updated its Fair Employment and Housing Act laws, prohibiting discrimination, retaliation, and harassment in the workplace.
If your business has hired any employees, independent contractors, service providers, or interns in California, you will need to update your business's policies to reflect the new changes required. This page includes an overview of the new legal requirements, answers to common frequently-asked questions, and a sample template to download.

---
► 
Overview of  California Harassment, Discrimination, and Retaliation Rules – 2020 
New Policies Required
If your business has any employees, interns, or independent contractors, including service providers pursuant to a written contract, you must update your harassment, discrimination, and retaliation prevention policy.
The new legal requirements by the Department of Fair Employment and Housing require your business's harassment policy, discrimination policy,  and retaliation policy to be updated to conform to the new requirements. If you do not update your policies, you will be out of compliance with California law.
The new policy requires the following:
New Content Requirements
The policy must meet certain terms, which include:
Be in writing;
List all current protected categories covered under FEHA;
Explain that the law prohibits coworkers and third parties, as well as supervisors and managers, from engaging in conduct prohibited by FEHA;
Create a complaint process to ensure that complaints under the policy receive (1) confidential treatment, to the extent possible; (2) a timely response; (3) an impartial and timely investigation by qualified personnel; (4) documentation and tracking for reasonable progress in the investigation; (5) appropriate options for remedial actions; and (6) timely closure of the investigation;
Provide a mechanism for employees to make complaints to someone other than the employee's direct supervisor (such as a designated company representative, a complaint hotline, an ombudsperson, and/or identification of the California Department of Fair Employment and Housing or the United States Equal Employment Opportunity Commission) as additional avenues for lodging complaints;
Instruct supervisors to report any complaints of misconduct to a designated company representative;
Advise employees that, upon receipt of a complaint, the employer will conduct a fair, timely, and thorough investigation and reach reasonable conclusions based on the evidence collected;
State that confidentiality will be kept by the employer to the extent possible;
Indicate that appropriate remedial measures will be taken upon a finding of misconduct; and
Provide that employees shall not be exposed to retaliation for filing any complaint or participating in any workplace investigation.
In addition, the policy must be distributed in a manner which ensures employees receive and understand it and it must be translated into any language spoken by at least ten percent (10%) of employees.
This is a very boiled down summary. The technical requirements are much more specific, and can be accessed here.
New Dissemination Requirements
Employers have always been required to distribute the DFEH brochure on sexual harassment (Form DFEH-185) to employees.  Now they must do much more. To comply with this regulation, employers may do any one of the following:
Provide a copy of the policies to all employees either in hard copy or by email with an acknowledgment form for employees to sign.
Post the policies on a company intranet site and use a tracking system to ensure all employees read and acknowledge receipt of the policies.
Discuss the policies upon hire or during new-hire orientation sessions.
The regulations also require employers whose workforce includes 10% or more non-native English-speaking employees to issue the anti-discrimination and harassment policies in each such language.
► 
Top Questions and FAQs
What Kinds of Employers Does FEHA Apply to? FEHA applies to employers that regularly employ 5 or more employees. The amended regulations clarify that an entity is a covered "employer" if it employs 5 or more individuals regardless of whether the employee works inside or outside of California.
What if My Business Only uses Independent Contractors? You will need to comply and update. The new law applies not only to employees, but also with respect to unpaid interns, volunteers, applicants, independent contractors, and persons providing services pursuant to a contract. (§ 11034) The regulations provide that it is unlawful to discriminate in the selection, termination, training, or treatment of unpaid interns or other individuals employed in a limited-duration program to provide unpaid work experience. Unpaid interns and volunteers are also protected against unlawful harassment. The law will also protect freelancers, independent contractors, and other persons performing services pursuant to a contract. These individuals are deemed to be "employees" for purposes of the anti-harassment provisions of the statute, so that FEHA's anti-harassment provisions apply fully to them.
What if my Business is Based Out of California But Has Staff/Employees/Independent Contractors/Interns in California? You will need to comply if your business regularly employ 5 or more employees, whether the employee works inside or outside of California. The new regulations provide that out of state employees count toward the 5-employee requirement.  While employees located outside of California may be counted toward the minimum number of employees for FEHA coverage, these employees are not themselves protected by FEHA if the wrongful conduct did not occur in California and individuals located in California did not ratify the wrongful conduct.
Do Employees who are "On Leave" Count? Yes. Employees who are out on leave (such as medical leave) now count toward the 5-employee requirement as well.
---
►  
Action Guide and Download Center: What Your Business Must Do
Below is a checklist to remain compliant with the new rules:
Download Notice & Templates. Does your business's employee manual / handbook / policies and procedures accurately reflect paid sick leave requirements?  Don't have a policy?   The download package below includes templates for both accrual and up-front methods.
Check Wage Statements.  Are your business's wage statements provided to employees with their paychecks accurately reporting to employees, how much paid sick leave they have ? Note: this is a requirement under California law.

---
►
Getting Legal Help
AXIS Legal Counsel's Business and Corporations Practice provides legal advice to numerous businesses with a wide range of business matters. Axis  represent small, medium-sized, and large business clients with a wide variety of business and corporate law matters. We represent early-stage companies as well as established businesses on a wide variety of business law matters, ranging from contracts and transactions, intellectual property, labor/employment law, business financing, mergers and acquisitions, real estate, insurance, business succession planning, and general advice and counsel.  For information on retaining AXIS Legal Counsel to represent your business in connection with any legal matter, contact [email protected] or call (213) 403-0100 for a confidential consultation.
►
Our Practice Areas
Our Business & Corporations Practice 

Labor & Employment Practice Areas

Corporate Law
Small Business
Contracts & Agreements
Labor & Employment
Intellectual Property
Shareholders
Directors and Officers
Mergers & Acquisitions
Business Sales
Business Disputes
Securities Law
Cryptocurrencies

Employment Law
Employment Agreements
HR Policies and Procedures
Independent Contractors
Wage & Hour Compliance
Paid Sick Leave Compliance
Executive Compensation Agreements
Stock Option Agreements
Minimum Wage & Overtime Compliance
FLSA Compliance
California Industrial Wage Order Compliance

---
►
Download Our 2020 Business Essentials Package – $49 
Check out our complete line of handy forms and templates for California small businesses.

Download Our Entire Suite of
Templates, Policies, and Procedures  – Only $49 
*** NOW UPDATED for 2020 ***
---
► 
Submit a Question
Have a question that is not answered? Submit your question below so we can help other businesses by contributing to the knowledge base.
Oops! We could not locate your form.
---
 [fusion_fontawesome icon="fa-search" circle="yes" size="medium" iconcolor="#606060″ circlecolor="#f4f4f4″ circlebordercolor="#f4f4f4″ flip="" rotate="" spin="no" animation_type="0″ animation_direction="down" animation_speed="0.1″ class="" id=""]

Read our Business FAQs

Our FAQs answer the most common issues faced by businesses.

We have an extensive FAQ Library that covers the most common questions we get from businesses, as well as FAQs on recent changes in law affecting businesses.

[wp-rss-aggregator source="152″]

[fusion_fontawesome icon="fa-plane" circle="yes" size="medium" iconcolor="#606060″ circlecolor="#f4f4f4″ circlebordercolor="#f4f4f4″ flip="" rotate="" spin="no" animation_type="0″ animation_direction="down" animation_speed="0.1″ class="" id=""]

Our Recent Projects 

Have we counseled businesses like yours? All the time.

We have represented a variety of business clients in numerous industries across multiple disciplines and practice matters. Here are some of the highlights.

[wp-rss-aggregator source="685346″]